We generally try to avoid self-indulgence, but we can't keep it to ourselves any longer: we had a great 2012! Thanks to everyone who supported and interacted with us over the past year, we're grateful to have so many smart, awesome people as our friends. Here are links to some of the highlights that we mentioned in the video. We're looking forward to making 2013's list even better!
Wistia's Favorite Moments from 2012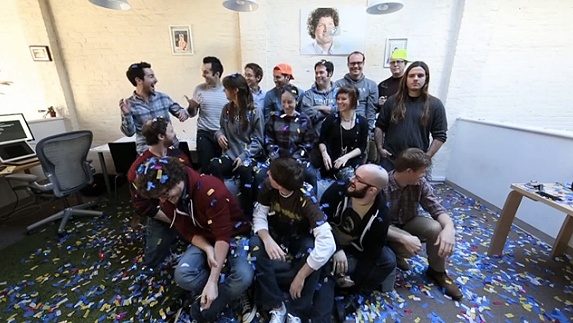 New Additions to the Team
Some of our other favorite moments were welcoming these attractive faces to our ranks!
Jason
Jason Lawrence (Engineering) came from the beautiful mid-Hudson valley in New York and his favorite Davis Square lunch is sushi at Taipei Tokyo. His personal favorite moment this year was the deployment of the new video encoding system, the Bakery, but in truth, he's kind of bad at gauging moments. It's the general atmosphere that he enjoys. You can find him on Twitter at @chroniton, but he's not much for social media.
Gen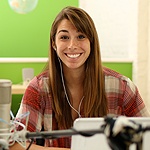 Genevieve Geiger (Marketing) is from North Jersey right outside the City. She brings her own lunch a lot, but when she's out and about she enjoys a good falaf or Blue Shirt salad. She hopes to one day to try the Diesel Cafe corn chowder (#dreambig). She's had a bunch of favorite moments, including her first day, the #WistiaVideoFest, and what she can remember of the holiday party. As for social media, all you need to know is @Giants and @NYRangers.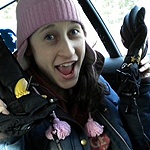 Liat
Liat Werber (Designer) comes from the small town of Sharon, MA. Her favorite Davis Square lunch is Diesel's breakfast sandwiches and her favorite Wistia moment was probably the Mentos and Diet Coke explosion of 2012.
Jordan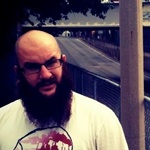 Jordan Munson (Customer Happiness) is from the Middle Of The Woods, Maine. His top Davis Square lunch pick is probably Anna's Taqueria's quesadilla. His favorite moment of working at Wistia was probably shooting the APIs video. Confetti cannon rules everything. You can follow his prolific Twitter at @jordanmunson.
Throwback: 2011
In case you're wondering just what this year's rap is remixing, here's a look back at 2011's Wistia Rap.