We are proud to announce a brand new video production marketplace designed especially for business, 50 Grove.
50 Grove is a directory of video producers organized by budget and style. We want to make it as easy as possible to find a great producer for your next video.
Over the last couple of years we've seen a huge increase in the number of businesses that want to use online video. There's even an entirely new group of production companies, "explainers," that has cropped up to meet demand. There's just been one problem: systems for finding a great producer to work with are still limited. The most popular strategies for finding producers today are "I know a guy," "My cousin knows a guy," or reaching out to another company who has a video and asking them how they made it.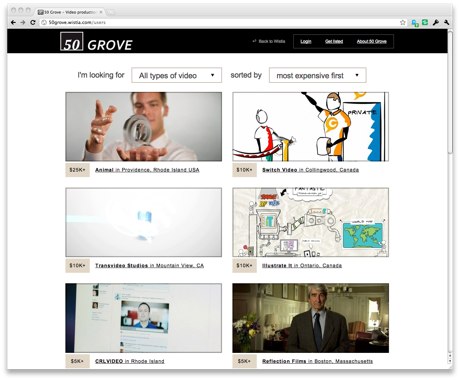 The current system is flawed. That's why we're so excited to announce 50 Grove. 50 Grove organizes and displays an array of budgets and talents so it's easy for you to make an informed decision when you choose your next video producer.
We already have some amazingly talented producers on board. We have explainers like Illustrate It, Switch Video, and Grumo Media. Each company has their own approach and distinct style. The San Francisco powerhouse, Transvideo, the epic Less Films, and the up-and-coming live action wunderkind, CRL Video, have already signed up.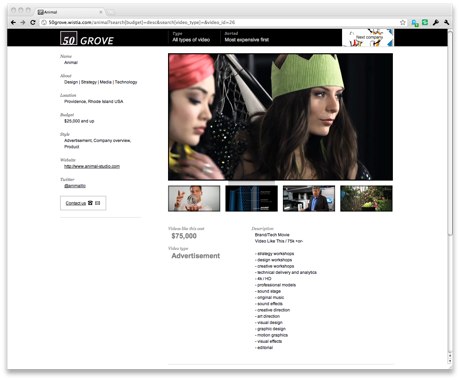 Here's what Wayne Ferris of Illustrate It had to say about 50 Grove:
"We are excited to be a part of Wistia's ever growing video community. 50 Grove brings validity and transparency to the industry, which benefits everyone. Wistia has taken all the guess work out of finding honest, quality producers. Companies looking to produce a video from animation to live action no longer have to type 'video producer' and click 'I'm feeling Lucky'. Wistia pre-approves all the producers on the Grove which brings much peace of mind to those looking to produce a video. It's like a referral from a trusted friend!"
Thanks to the many customers, friends, and video producers that have helped to make this possible.