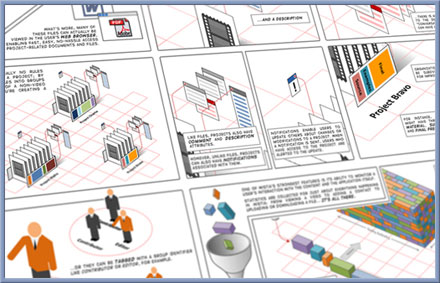 This morning we came across quite an amazing surprise, a comic book style infographic describing Wistia, put together by one of our customers. It maps their experience with Wistia in a simple comic book style. They have come up with an elegant way to  describe their complex process.
Kevin Mattice, a user experience expert, is the creator of the process flow. Kevin has come up with some really interesting ways to describe how different Wistia features correlate to real world examples. We're so proud and we love the analogies!
Check out the larger version of the process flow here and the other great work of Kevin has done at his own site!