"Content" is definitely trending right now, and many businesses feel obligated to churn out blog post after blog post just because they're supposed to be doing it. But what gets lost in the process? All too often, it's perspective on the audience that will be consuming the content and how it can help them. That's why we're huge fans of Ann Handley, whose formula for great web content is "Utility x Inspiration x Empathy." A reminder we could all use every now and then.
Ann's book, Everybody Writes, is a helpful resource for anyone hoping to communicate better. Ann has also spent time educating marketers about the written word as Chief Content Officer at MarketingProfs, in her column for Entrepreneur magazine, and as a co-founder of ClickZ.
Ann gave a delightful talk on storytelling at our business video conference, WistiaFest, last year, and we were excited to catch up with her in this interview on the role video plays in content marketing.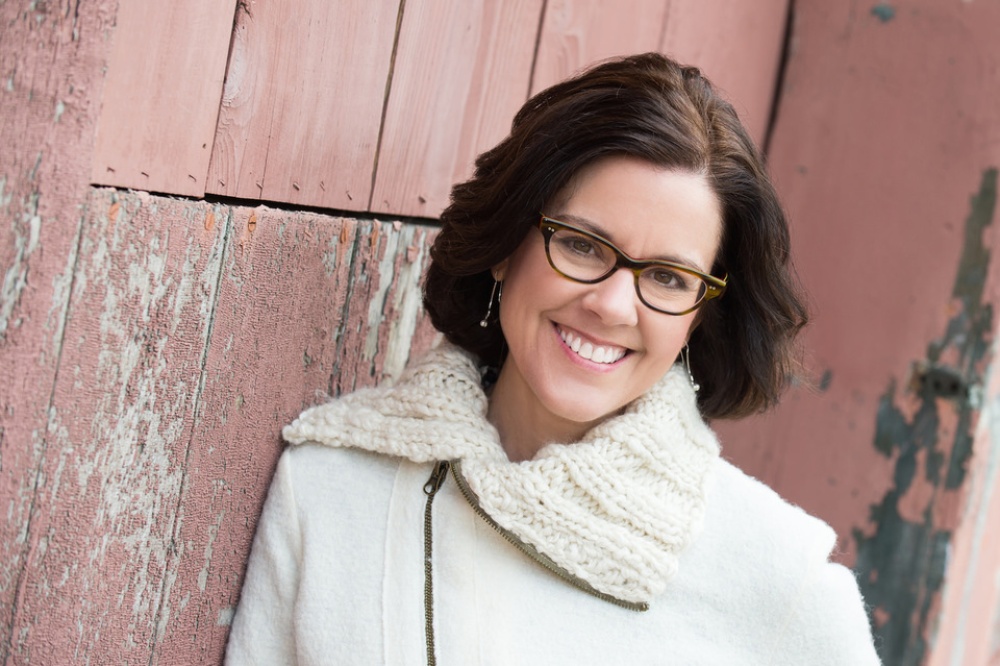 Wistia:
As a content expert, how would you suggest that brands integrate video into their marketing campaigns? What's video's place in the content landscape right now?
Ann Handley:
Any brand or company that isn't using video in some way is missing out on a tremendous opportunity to bring its brand to life. Video adds a pulse to your content. It makes your story tangible and real. So why wouldn't we all embrace it?
Maybe some of you are looking at me askance and saying to yourself, "Well, sure… Ann would say that to Wistia. Because Wistia is in the business of video. And this is on their blog. So."
But to those doubting types I'd say that you really should have more faith in people. In this case, you should have more faith in me.
Because even if a non-video content company bought me a puppy to say that video is a terrible waste of time… I wouldn't do it.
I can't be swayed like that. And I really really really love puppies.
Wistia:
What is the relationship between video, text, and other visual elements in content?
Ann Handley:
I'm glad you brought this up. Because I almost mentioned it in my last question. Video works best when it's integrated into a content marketing program. So text, graphics, audio, and video are all part of the same Content Circle of Life.
In our annual content marketing research, we found that 79% of B2B content marketers are using video in their content marketing. And it's the fifth most effective tactic they use. What's more, the most effective B2B marketers use an average of 15 content tactics, so video isn't being used in a silo. Thank Cheez-its.
The biggest opportunity? Make your video program subscribable. Only a fraction of companies using video are thinking of a subscription program for their videos. That's a stat with more than a whiff of opportunity.
Text, graphics, audio, and video are all part of the same Content Circle of Life.
Wistia:
Do you have any favorite content examples you can point to that use multiple mediums well? What's great about them?
Ann Handley:
Marcus Sheridan (TheSalesLion.com) is a master at this, because he uses video to reach new audiences in different ways, yet also has a robust blog and podcast(s) that extend the same themes he discusses throughout his site.
That's the key to using video, or any great content, really. The best content tells a bigger story and extends a bigger theme. Marcus does that well, because his content isn't about him, it's about the audience. There's probably no one who is more helpful to people who want to understand inbound marketing.
GEReports.com is killing it with all of their content, including their seamless incorporation of video into so much of their content. Part of me hates to use an example like GE here, because their content program is funded by a jillion dollars. But I spoke to a science group last week, so I spent some time on the GEReports.com site, and I came away with a deep appreciation for the brilliance of it. I don't think I could name a better branded content site. So there you go.
There are many others I really like. The answer to this question could go on for days, because I love calling out great work. But I'll stop here because I really need to get moving on these other questions...
Wistia:
You've written a lot about how writing isn't actually that hard and ways that everyone can get started. What are some of your favorite suggestions for building a consistent creative practice, whether it's writing, video, or something else?
Ann Handley:
Make writing a routine practically daily. My friend Jeff Goins says that something practiced once a week isn't a routine, it's an obligation. Frequency matters.

Writing is about making your ideas understood. Focus on the audience—not yourself. (This isn't a "suggestion," per se. But it's a necessary mindset for great work.)

Create for one single person. I love marketing personas for marketing, because they are useful. But sometimes they can get in the way of the creative process, because we are still focused on a "market segment." I like to think of one single person who will benefit from my writing or content or video or whatever. Doing so can make it so much easier to create effective content. And you can have a little fun doing it, too. (Because if you aren't having fun creating content, you're doing it wrong. Or you're in the wrong job.)
I like to think of one single person who will benefit from my writing or content or video or whatever.
Wistia:
What are some of the most effective content campaigns you've seen in the recent past that include video?
Ann Handley:
In the B2B space: DesignDisruptors.com (from InDesign) is genius, and I couldn't love Barbie's "Imagine the Possibilites" more:
Wistia:
How do you balance quality and quantity in your own content production, and what advice would you give to other businesses struggling with this question?
Ann Handley:
Quality and quantity are not enemies. Good content can scale. And it should. But you need to get the basics right.
So: invest some time in the basics of creating what I call bigger, bolder, braver content.
Wistia:
Your formula for quality content is "Utility x Inspiration x Empathy." How can brands build empathy without coming across as pandering or inauthentic?
Ann Handley:
Empathy is about adopting an audience-centric point of view. Here's a filter than can be a handy test for that: Would your audience thank you for this?
Wistia:
What are your content or video predictions for 2016? What trends do you think we'll see emerge?
Ann Handley:
I'm going to answer this with a scenario and a story. It goes like this:
In the harsh morning light of 2016, Content Marketing realized that somewhere along the way… it got lost. It got distracted.
Content Marketing admitted to itself that it had been impulsive and immature and short-sighted and (sometimes) lazy.
Content spent its parents' money on crazy experimental things that may or may not have been good choices. It prized quantity over quality. It boasted too much about itself, instead of considering what its audience needed. It couldn't exactly explain what its Snapchat strategy was doing for its B2B brand. It didn't say No.
Content was letting people down. More importantly, it wasn't fulfilling its true promise and real potential.
And right then and there—full of regret for the advertising it tried to pass off as "storytelling," for the content farms, for the lack of intent and strategy—Content Marketing grows up.
Just like that, Content exits its exuberant college years.
"Maturity comes when you stop making excuses and starting making changes," Content Marketing thinks.
So that's pretty much what I think 2016 holds: Content Marketing will become a little more strategic and real. That means getting the necessary planning, processes, frameworks, creativity, and metrics in place to legitimize itself.
It's time for Content to be taken seriously. We've got this.
Grown-up doesn't mean boring and staid, though. Quite the opposite, because Content Marketing still has the heart of a storyteller, the soul of an artist, and the playful spark of spontaneity.
Because isn't that why we're all here, anyway?
Uncovering Your Most Authentic Stories

In her WistiaFest 2015 presentation, Ann highlights the need for companies to start creating not just more content, but better content, providing details and specific examples for how you can nail each of these qualities by continually striving to know your customer better.