Apple just released a series of video ads about their Apple Watch, a product that can do a lot of different things. If you took it out of the box, would you know what to do with it? It doesn't come with a manual, and it's a new breed of device.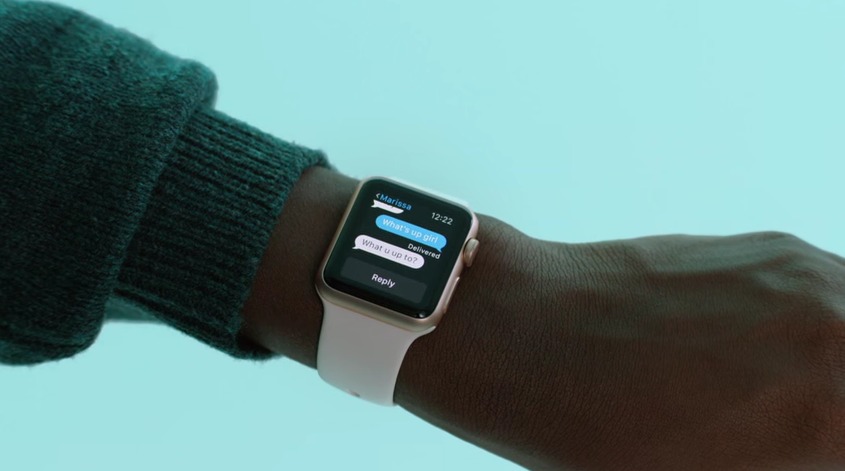 Instead of trying to pack all of the watch's features into one video, Apple made 13 of them, and they're each 15 seconds long.
Each video focuses on one feature.
It's not too surprising that Apple's video marketing caught my attention, but I decided to try and break down what made this campaign so effective.
Short and sweet
Stick to explaining one feature at time, especially when using video. Why? Because when you offer up bite-sized pieces of content, the product becomes easier to digest. Not to mention that shorter videos encourage engagement.
Videos that are < 30 seconds long have an average engagement of 83%, while 1-minute videos drop to 68%. In just fifteen seconds, you can provide a memorable demonstration of a feature's value, without losing your viewers' attention.
For post-production, when you limit your video to fifteen seconds, individual shots become more meaningful, and mediocre shots get left on the cutting room floor. In the video above, a narrative is set in 5 seconds, the feature's shown in the next 5, and a simple call to action wraps it up. Just 15 seconds, and the message is crystal clear—"Pay on the go."
Relatable
The "Travel" video sets a scene everyone can relate to. It immediately summons up the anxiety of traveling solo—too many bags, not enough hands. But the traveler in this video doesn't break stride as she glances at her itinerary. There is no juggling act required to pull out a boarding pass. Looks pretty nice, doesn't it?
When you set out to make a product video, keep the end user in mind. What are their pain points? Tell their story. Empathize and connect.
Cohesive
Making 13 feature-focused videos instead of one to explain a multifaceted product is a wise marketing strategy, but it's important to think about each one as a piece of a larger whole when you're producing. From set design to lighting, consistency is key if you want to make a cohesive campaign.
In Apple's ads, the overall aesthetic is minimal. The bare set remains the same, and colored lights set the tone for each scene. The emotive music choices carry you through the narratives, and the cameos of the Watch are limited, so you never forget about the people wearing them.
The truth is, we can all learn from Apple's video marketing tactics. Next time you set out to create a product video, challenge yourself to keep your content concise, relatable, and cohesive. Who knows? We might even blog about it!
Have you tried marketing a feature-heavy product with multiple focused videos? Let us know in the comments!