I'm Margot, and I'm new here. I recently joined the team as Wistia's community manager. Becoming part of an already established community can be a head-spinning process. There's tons of information to wrap your mind around and so many people to get to know. You barely know the people you're working with yet, so how do you get started?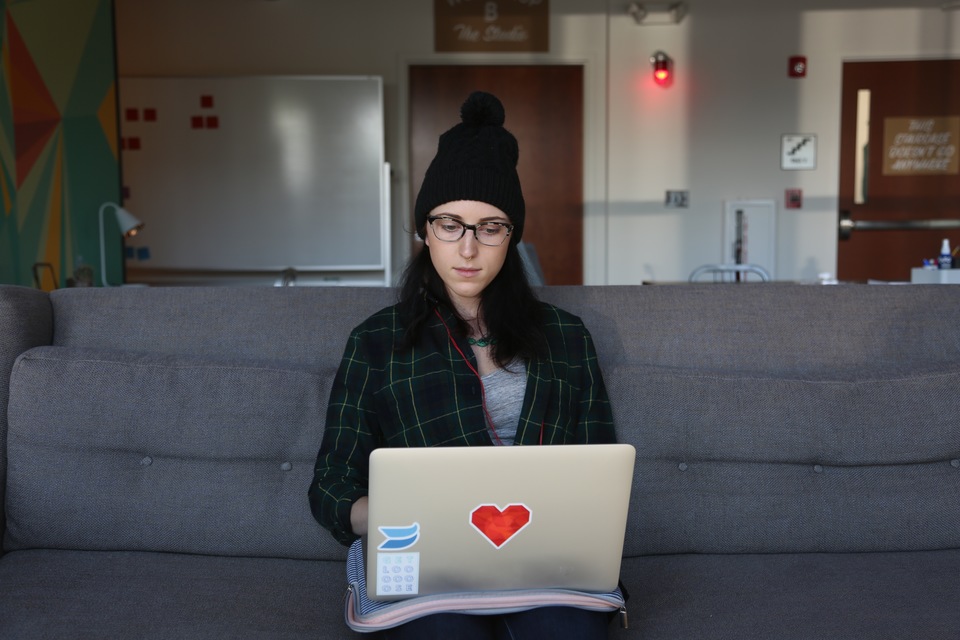 Don't worry new CMGR (that's our fun abbreviation), I've got you covered. The first couple of weeks should be all about getting context. You're at a new place with new people who have a pre-existing culture, values, and traditions—both on and offline. Don't feel like you're not doing your job by taking the time to get the full story—having the proper amount of context about your company's history and goals is crucial to your long term success. After you feel like you have the backstory...
Jump in!
Dive headfirst into the community platforms. Do you have a forum page? A Facebook group? Where do you connect with your community members? Find your space and participate in it.
Create an introductory post.
Intro posts are a great way to let people know that you're around and you're there to help. Find out what they want and need, and make sure they know that they can turn to you for guidance. Tell folks a little bit about yourself, why you're excited to be among them, and what you'd like to learn more about. Be humble and genuine, and you'll be welcomed with open arms.
Comment on posts.
Commenting shows that you care about other people's content. Folks have questions, and you may have the right answers. Offer resources you know about, tag influencers who can weigh in, and provide your feedback and support. Most importantly, be empathetic—you're here to build relationships and be of value to others.
Get on a Hangout.
In an internet focused age, talking to someone on the phone might seem daunting—it does to me! I prefer to get on Skype or Google Hangouts with at least two or three community members, right at the start. Find your community moderators and get ahold of them. Mods are amazing for a million different reasons—one of them being their closeness to your community. They know the ins and outs and can answer some crucial questions such as "What motivates our community members?" and "How do we encourage folks to engage with one another?".
Go to a Meetup.
If you have a physical space in your community, take advantage of it. Introduce yourself, make connections, and start the beginning sparks of friendship. Community is all about getting together, helping one another, and sharing experiences! Coming together in a physical space helps solidify relationships you're building online. Get out there and show folks what you're all about.
Be yourself. Have fun.
You're probably thinking, "Okay I can do all of these things, but I'm so weird and new! How do I even act? What if no-one likes me?". Here's the thing—we're all weird, and we were all once new. The best way to act is to (cheese alert) be yourself!
Be a part of the community in as many ways as you can. Starting as the community manager for a company that focuses on video was a bit intimidating—I don't really have any video experience. What seemed like a drawback was actually a flatside! I began creating videos and learning about the process. This helped me get really involved in the community and experience the value firsthand, as well as meet the members on a more intimate level.
Moderation in community is key, but don't forget to be a true member. You're going to get to know these people really well, really soon. Participate, laugh, bring value and ideas, and most importantly—have fun with it!
COMMUNITY

Say hello to Margot!

Introduce yourself in our Community, and learn about Margot's adventures in video.