It was hard to say goodbye to my first bicycle. Even though it still sported the bright yellow Rustoleum paint job that I applied to the frame in my backyard when I was too young to know better, and the chain fell off every time I switched gears, and I got made fun of every other day for riding a hybrid, and I was way slower than my friends on their road bikes when we went on rides together, we'd spent so much time together that parting never even seemed like an option. But there comes a point when you realize the strange workarounds you've been dealing with for so long aren't normal.
We've had the same blog design for years now, and it's definitely evolved during that time period. We've made some typography changes to try to keep up with the times. We've altered what's in the sidebar. We've gradually incorporated some new styles, like pull quotes and calls to action, when we felt like we needed them. Thinking about why we were making those changes helped us figure out what we really wanted from our blog. The world both inside and outside of Wistia had changed a lot since the blog's inception, and finally, a few months ago, we decided it was time for a full overhaul. Big thanks to Mary and Liat for all their work on development and design!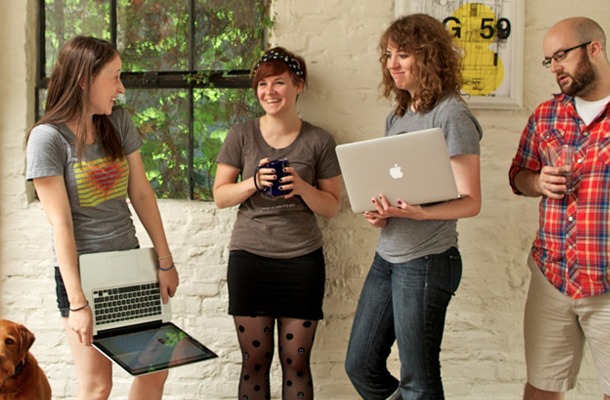 The role and goals of the Wistia blog
Before we could jump right into a blog redesign, we had to pinpoint exactly what we wanted to accomplish with this particular content area (as opposed to, say, the Learning Center). Here's what we came up with:
A reliable place to keep up with all Wistia updates.
The blog is the subscribable place to learn about Wistia. When we do big things, like make major product updates, this is the place to learn more. When we publish new content, this is where it reliably shows up.
Blog-specific content can be more experimental.
Learning Center videos tend to pull together more "tried and true" techniques, while blog content can be more exploratory or opinionated. That's not to say we don't filter the quality, but that we can get a little weird and play around with different formats, theories, etc.
More flexibility for the future.
Creating a more flexible backend for the blog will allow us to expand it however we want and integrate our content across entities (blog, Learning Center, and other fun things we're building) in the future.
Simplicity - eliminate unnecessary things bogging it down.
...so that we can build the more complex features and tie-ins that we actually want more easily. Wordpress gives us a lot of functionality that we don't need and makes changing things more confusing.
Eliminate the catch-all sidebar.
Our blog sidebar had become a bit of a mess, linking to a bunch of different places just because it could. We wanted to be a bit more calculated with each blog page and focus on where they're really meant to shine. Which leads me to…
Posts should stand alone.
Most new people who come across our blog at random will probably not be landing on the main blog page but instead on a particular article that they found through a friend, a Google search, etc. Each post page should have a good balance between providing general context and letting the post stand out. And the CTAs should be specific to a given piece of content, not only for our sake but to help our readers find the information they need.
---
As the person managing the blog, I'm really excited to have a clean, pretty new place to publish the articles that people (myself included!) are working hard to write, with a bigger focus than before on the content itself. Along with a visual shift, we've made some major progress in deciding exactly what role blog should be playing in our content strategy. Let us know what you think!
PS: If you'd like to keep up with the newly minted monthly blog newsletter and weekly-ish Wistia video snacks, enter your email in that little subscribe box at the top of this page. :)