I'm proud to say that I've recently shifted how I use Facebook. I transitioned out of stalker mode and into business mode, using the platform to showcase my latest video work as CRLVIDEO. When I make a new video that I'm particularly proud of, I first email my close friends directly, then tweet it, then embed a Wistia video on my Facebook wall. Sharing my work on Facebook may be self-gratifying, but I tell myself that it's building recognition for CRLVIDEO and what I do.
Every year (since 2005), I edit a short "year in review" video for my wife Courtney for Christmas. Nothing special, just some quirky music with pictures and video clips from whatever we did that year. I consider it to be the most important project I work on all year. No matter how many other projects I find myself trying to wrap up by the year's end, I always love finding time to do at least this one very important project.

I followed the same video sharing progression I use for CRLVIDEO after I completed (and gifted) this year's 2011 Christmas video. I sent out a few emails, tweeted it, and posted it on my (and Courtney's) Facebook walls. Like the analytics junkie that I am, I checked my Wistia stats on the video a few days after.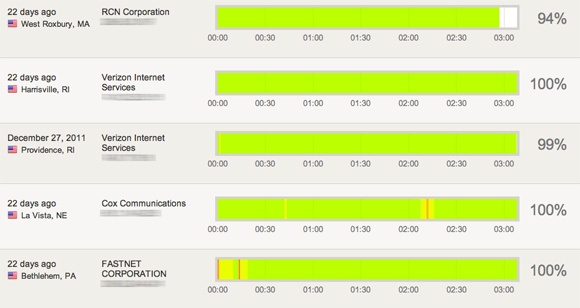 I was shocked by the numbers. An extremely personal video. Made up of personal memories. Featuring pictures and video of only my wife and me. Garnered a metric of 91% engagement across everyone who watched the video. Umm...what? We're not talking about a 10 second video here. This was a 3 minute and 10 second video... one of the longest I've created in over 2 years. 67 people watched an average of 91% of the video. 91% of every vomit-inducing, sappy, love-drenched frame.
With this video, I reached a new milestone. The 2011 Christmas video became the most engaging video of all of the videos I host on Wistia. Why? I don't think it's because it's my best video. I think it's because the video offers a privileged look inside our lives. We're not living any differently than a lot of other of our friends. It's the sheer curiosity and downright creepiness of everyone in our Facebook network that led each person to click play and watch all the way through.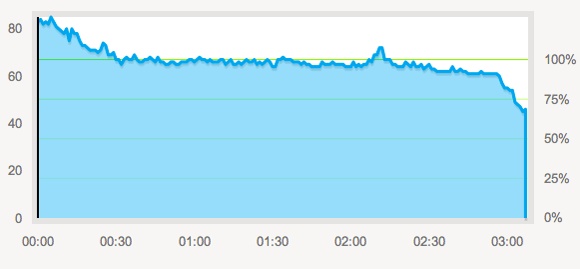 Not creepy enough for you yet? Check out the spike in the aggregate graph at around 2:15. People re-watching this section like woah. Why? Because it had a joke picture of a joke gift from two of our closest friends that fake alluded to Courtney being pregnant. Guess that explains the e-mails from people we haven't talked to since high school asking when the baby is due and if we know what she's having!
There are a few lessons I learned here:
Facebook is a creepy yet intriguing means to share your work.
Facebook can easily fake people out and make em' think your wife has a bun in the oven! (p.s.: She doesn't.)
Analytics don't lie (and can sometimes creep you out).
It's okay to make video personal -- relatable techniques can keep viewers engaged!
Have you used personal video techniques to help your business?