Calvin Yu is the owner of 247inktoner.com, a leading internet retailer of printer consumables dedicated to getting its customers the right ink and toner for their printers at the absolute best price possible. Visit his blog about printers, technology, and business, The Spill, or follow him on Twitter at @247inktoner.
According to the research firm IDC, 57.3% of the U.S. population owns smartphones, and that number grows every year. That means the majority of people in the United States now carry with them a portable means of creating and publishing decent quality video.
As content publishers, we know that producing video content can be a tedious process, but with smartphone technology in the hands of the masses, we're able to leverage our customers to produce some of that content for us. Customer-submitted videos have worked well in our business, and with some creative planning, you can crowdsource your video content as well.
How 247inktoner crowdsources video content
We launched a campaign to crowdsource how-to videos on a wide variety of printer models. In exchange for submitting the videos, customers were rewarded with free printer cartridges. We promoted our video campaign heavily through social media and online news release distribution.
Here's how our customer-submitted video campaign benefitted us in the end:
Increased search engine visibility
The printer consumables industry is fiercely competitive, and getting a top rank on search engines is difficult. After our campaign, we noticed that for numerous target keywords, our videos appeared on the first pages of the search engines, where we had no visibility before.
Improved customer service
We get quite a few service calls from customers who don't know how to replace their printer cartridges. With a stockpile of customer-submitted how-to videos, our customer service agents are able to send the customer a link to a video instead of trying to explain the process over the phone. This enables them to help more customers in less time, and consequently provides better overall service to our customers.
Converted non-customers into customers
We opened up our video program not only to our customers, but also to anyone who owns a printer. Since we offered free compatible printer cartridges in exchange for a how-to video, it allowed non-customers and people skeptical of buying compatible cartridges to try out our products. Many of them later converted into paying customers.
3 Types of Customer-Submitted Videos
There are basically three types of customer-submitted videos that work well for businesses. Each one has its own specific purpose:
Video testimonials
A video testimonial from a raving fan of your business can add an unparalleled level of credibility and trust to your business that traditional advertising and even written testimonials can't even touch. You might have an outstanding sales staff, but they'll never have the built-in influence and trust that your own customers possess.
Video reviews
Customer-submitted reviews provide an honest peer-to-peer look at the products that you sell. Retail sites like Amazon rely heavily on customer reviews to promote their products. Video reviews typically work best for internet retailers who sell a wide variety of products, or whose products are complex or have a lot of features, such as computers and electronics.
How-to videos
Crowdsourcing how-to videos from your customers provides you with three great benefits:
It generates valuable content for your website and can improve your search engine visibility.
Because the content is instructional in nature, it adds free content to your customer service knowledge base, improving your overall level of service for your customers.
It engages your customers to interact with your company, strengthening your relationship with them and forging life-long customers.
7 Tips For Crowdsourcing Your Video Content
Create powerful incentives to maximize submissions
If you want a successful video submission campaign, offer an attractive incentive for your participants. In our case, we offered free compatible printer cartridges, which carry a significant value to our customers, in exchange for 15 to 20 minutes of their time.
Provide crystal clear instructions
All the videos in the world won't help your business one bit if you can't use them, so provide crystal clear instructions to your participants on exactly what you want from them.
Set a professional tone with your intro
Get a professional motion graphic segment created and insert it at the beginning of your customer-submitted videos to improve their look and professional feel. You can also offset the potential amateur quality by adding professional introduction music.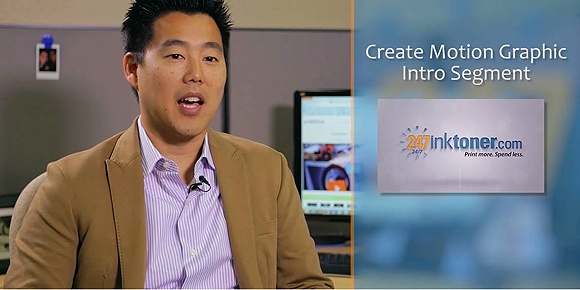 Clearly label customer-created videos
The quality of customer-submitted videos can vary quite a bit, so to avoid having the quality of the videos become a reflection of your company, insert a "bug" or disclaimer in the video stating that the video was made by a customer.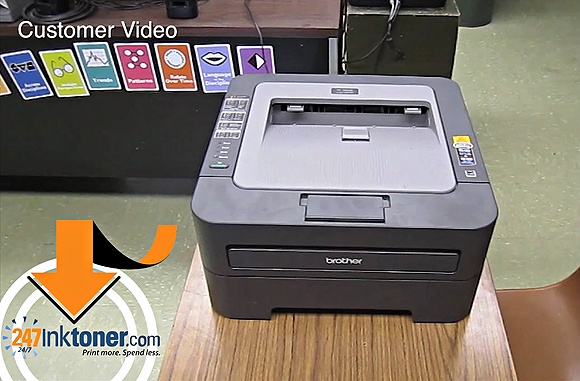 Add a logo to your videos
Adding your company logo to your videos makes them feel more professional and promotes your brand when the video is shared through social media.
Keep your videos brief
Most Internet users have fickle attention spans, and you don't want them clicking away before the content is delivered, so try to keep the videos under two to three minutes. If a customer-submitted video is lengthy, then consider editing it or breaking it up into multiple clips.
Share your videos through social media
In addition to using your videos as content for your website, you should share through all your social networks. You can also use video to enhance a multimedia press release or as click-through content for your email blasts.
---
Customer-submitted videos are a great way to crowdsource your video content, build traffic for your website, and provide your customers with a channel to directly interact with your brand. Most of all, videos are a powerful tool to engage your customers. With a little bit of creative planning, any business can launch a successful customer-submitted video campaign!