Here at Wistia, we're big fans of a good holiday video. Personally, our year-end rap-up has become a tradition, and we've also experimented with holiday email autoresponders . The holiday season can be a great time to connect with your audience, but what makes for an awesome holiday video?
We talked to Animoto co-founder Tom Clifton, who's seen his share of holiday videos created through their simple video creation platform, about why your holiday video shouldn't be about "selling", what the key ingredients are for an effective holiday video, and how to measure this content.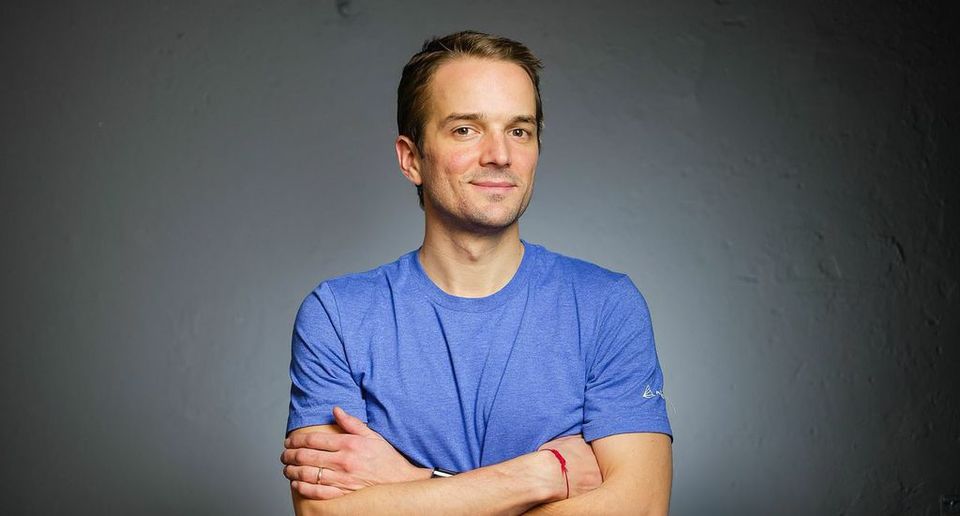 Q: What are some reasons to make a company holiday video?
TC: The holidays give you a chance to connect with your customers and clients in a truly authentic, non-business-y way, from your "family" to theirs. Video is an awesome improvement to the traditional greeting card or holiday email because you can show your personality and speak messages directly to your audience. It also helps you stand out from the holiday noise.
Making a company holiday video is relatively easy, and it doesn't need super high production value. In fact, for these videos, transparency and authenticity is what's valued most.
"Video is an awesome improvement to the traditional greeting card or holiday email because you can show your personality and speak messages directly to your audience."
Q: What are the key ingredients to these videos?
TC: The most important ingredient is a clear message, even if just a plain old "happy holidays" or "thank you". If you go the thank-you route, thank your customers for choosing you, for making you part of their year, and for being part of your community. You can also recap your company's past year, for example if you opened a new office or hired some new employees. And the usual Hallmark sentiments - you know, "season's greetings" or "best wishes in the New Year" - are always appropriate.
This is also a perfect opportunity for you - yes, you, personally! - to get on camera. Get some photos (and ideally video clips) of you and your coworkers smiling and expressing nice sentiments. If you can, sprinkle in some festive elements like santa hats, Christmas trees, a Menorah, and the like. Your company holiday party is a great time to get everything you need.
Here's Animoto's holiday video from last year, for some inspiration:
Q: What kind of mistakes have you seen companies make with their holiday and year-end videos? How can companies avoid them?
TC: The biggest mistake a company can make with their holiday video is trying to promote business-related activities. Just like a greeting card, the video should be purely about the holiday sentiment, not trying to drive action or sales - even if you are having a killer promotion.
Another mistake is trying to be too funny: holiday videos are great for showing your fun personality, maybe even through a clever storyline, but don't overdo it because then it becomes more about you than your audience. And speaking of, if you're going to recap your past year, don't brag - "We beat last year's sales by 25%" is probably not something your audience cares about.
Q: How does a company holiday video fit into a business's overall marketing strategy?
TC: Company holiday videos are the counterbalance to the rest of the year's focus on new products, services, promotions, etc. Blast your video out to all your customers and channels: because it's spreading goodwill and cheer instead of trying to sell something, you can (and should) send it to your whole email list, put it in all your social media, blog about it, etc. It's unique that way.
"It's spreading goodwill and cheer instead of trying to sell something. It's unique that way."
The bonus for you is that you'll stay on your customers' radar into the new year, and if your video is exceptionally funny or clever, you might even get some new brand awareness from it. But don't make these your primary goals.
Q: What is the best way to measure success for these videos? How does it differ from other marketing videos?
TC: Again, since you're not explicitly trying to drive action or sales, this is different from most marketing videos, so the metrics you watch will be different as well. You won't be capturing leads or split-testing for effectiveness or anything like that. Using the language of Wistia's guide to video metrics (which we at Animoto love), aim for a reasonable reach (i.e. as many of your customers watching the video as possible), high community engagement (comments and activity on social networks), and trust (not measurable, but probably the most important of all).
You can also measure viewer engagement (i.e. people watching it all the way through) to make sure they're not too bored by it, but in this one case it's actually OK to be more boring than with regular marketing outreach. Your video doesn't need to be sensational or eye-catching; instead, authenticity is key.
---
Have you seen any great holiday videos this year? Are you working on a holiday video this year? If you're working on a video, Animoto's holiday video contest and guide to holiday videos are worth checking out!