The video marketing community is growing at a rapid pace, and it's easy to become overwhelmed by all of the video examples that exist on the ol' interwebs. If we crawl into our respective holes, we can miss out on a lot. That's why we like to occasionally highlight some examples of people who are using video well.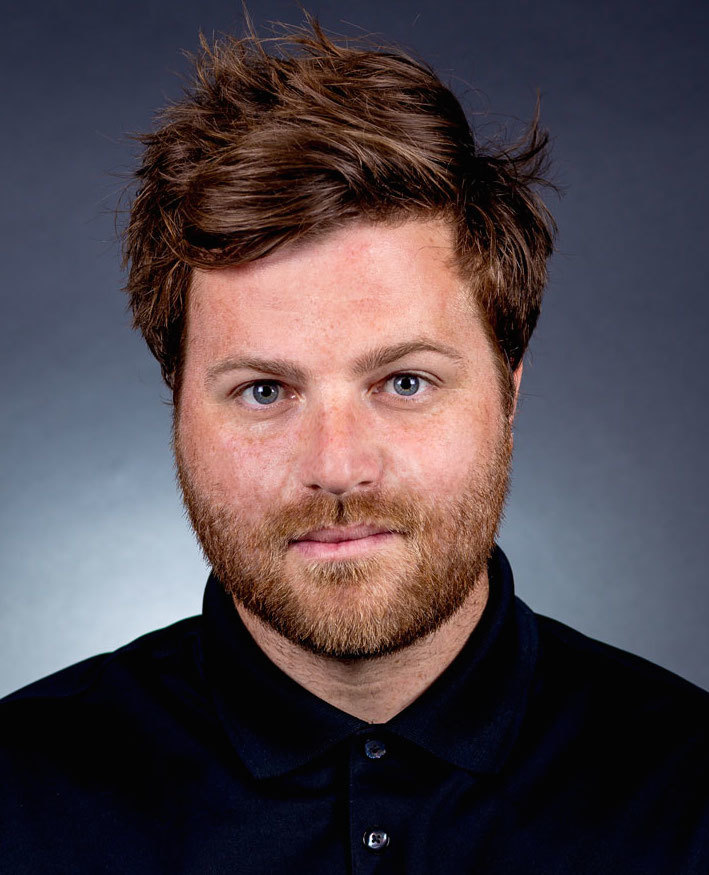 Meet Kevin Hoy. He is the video producer at Environmental Lights — an LED industry leader that specializes in large scale commercial, retail, and architectural LED lighting solutions. Kevin has done a great job creating a process that allows him to produce engaging videos consistently. What else is special about Kevin?
He is responsible for concepting, scripting, shooting, editing, and narrating Environmental Lights's recent videos.
He has loved video since he was a kid, and he learned most of his technical skills while working on the John Lennon bus.
He starts every day by reviewing Wistia analytics to see how his videos are performing.
He is bursting with video ideas for Environmental Lights's website.
He makes his own instrumental music to accompany his shots.
From in-house production to in-house producer
The truth is, Environmental Lights didn't always have a videographer or a studio decorated with equipment. "In the beginning, before I was hired on as the video producer for Environmental Lights, Greg Thorson, our co-founder and CEO, would film the videos himself," Kevin explains. "They usually just consisted of static shots of the product while he provided voiceovers about the product's features."
When those videos began generating leads, Environmental Lights decided to invest in a full-time video producer. Here's Kevin's latest chef-d'oeuvre:
Once Kevin was hired, Environmental Lights provided him with a creative space and some fun toys to play with. "We built out a video studio in the loft of our warehouse, which is great since I am always running around the warehouse grabbing different products to film," says Kevin.
"Since then, we have purchased new equipment here and there as the need comes up. In fact, we just got a new slider that has already proven itself as a fantastic addition to our productions."
Here are some other items that Kevin enjoys:
Implementing a process for consistency
In the past year, Kevin has made upwards of 25 product videos for Environmental Lights's website. Here's one about RGB LED strip lights:
Kevin's regular schedule is made possible by is his tried and true production process.
"All of our videos begin with scripting," he notes. "Once the script is in place, I create a shot list based on what the script called for. I then gather assets for the video by recording the voiceover, filming the products, creating motion graphics, and composing the music for the piece. Once I have all the assets I need, I drop them in my timeline, polish things up a bit, then export and upload to Wistia. This workflow is pretty much the same for the majority of the videos we produce."
Kevin and his colleagues have been especially impressed with the ways their videos have scaled their communication efforts. "By the time someone calls one of our sales engineers or places an order online, they are an educated consumer."
By enabling customers to educate themselves on the basics, Environmental Lights's videos have allowed their sales engineers to focus on other important calls.
The future of video at Environmental Lights
In the months ahead, Kevin looks forward to building a library of how-to and FAQ videos that Environmental Lights customers can reference before and after making purchases. "In addition to being our customers' source for the highest quality LED products, we also want to be their resource for useful LED information," he explains.
What are your favorite pieces of video equipment, other than your cameras? What methods or routines help you facilitate a regular production schedule?