It's summer, which means the sun is shining, people are outside strutting to the songs of the hot season, and we at Wistia are itching to drum up some friendly competition.
That's why we're super excited to announce a contest to celebrate the launch of our new video creation tool, Soapbox.
The gist
By now, you've hopefully installed the Soapbox Chrome extension, played around with it a bit, and even shared a few of your videos to the utter delight of your viewers. If you haven't checked it out yet, now's your chance.
So here's the deal: We want to encourage everyone to experiment with Soapbox, and we'll be giving away some pretty fantastic prizes over the coming month to reward the most creative and successful Soapbox videos.
Ever dreamed of owning your own DSLR? Looking for some noise-cancelling headphones to keep out distractions while you work? Desperate to receive personal recognition from Lenny the Labradoodle? Then you've come to the right place.
The details
1. Install Soapbox—it's free!
2. Create a video with Soapbox. It can be about anything, business-related or not. Get creative!
3. Share it on Twitter and/or Facebook with the hashtag #getonyoursoapbox before 12 pm EST on August 9, 2017.
4. All winning entries will be announced and featured on the Wistia Blog.

The categories
We may not be the Oscars, but we still have 6 categories to keep things interesting as the competition heats up.
Most shares
Create a Soapbox video that racks up the most shares on social media, and you'll be walking away with our top prize.
Prize:
Canon 5D Mark IV with 24mm f/1.4L lens and AJA U-TAP
Quick tip: Did you know you could use a DSLR as a webcam?
Best support video
Use Soapbox to guide your viewer(s) through solving a support issue related to your product.
Prize:
We'll write out your company's name in peanuts, and then film Lenny eating them. Because there's no validation quite like Lenny validation.
Best sales video
Highlight your product in an engaging way, utilizing Soapbox's features to close the deal.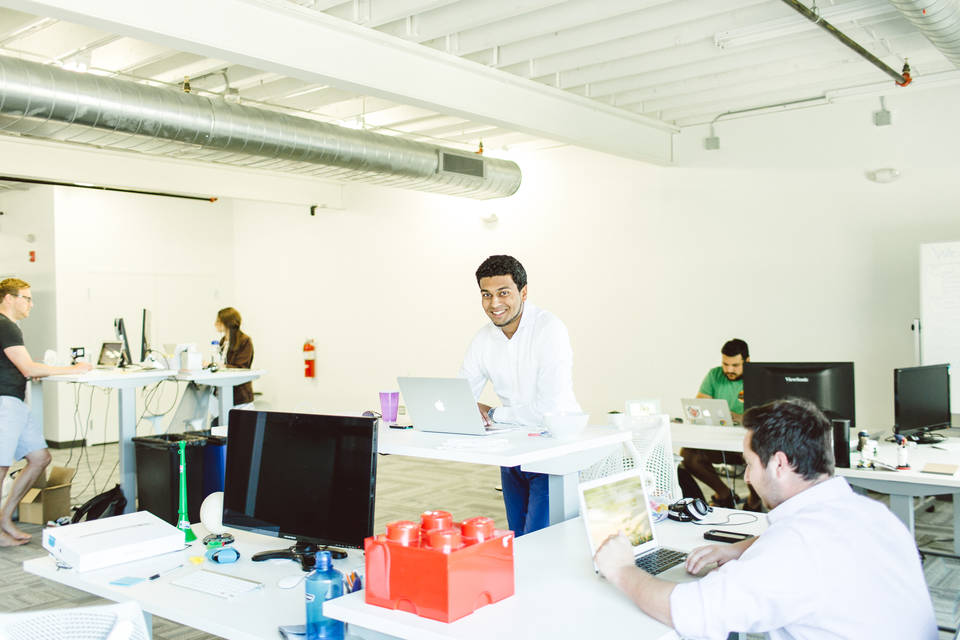 Prize:
Most people in one video
What's that, you're a world champion Sardines player? Then have we got a category for you. Cram as many people into the frame as your webcam allows, and start recording the most claustrophobic Soapbox video of all time. No one involved in the making of this video will be hurt… we hope.
Prize:
Bose QC35 Noise-Cancelling Headphones
Video created furthest from Wistia HQ
We're located at 17 Tudor St. in Cambridge, Massachusetts, USA. You might be on the other side of the world in Nairobi, Kenya. Thankfully, distance doesn't stop anyone from making a Soapbox video. We can't wait to see what your video from across the globe looks like.
Prize:
A gift bag featuring some of our favorite Boston swag. Is there such a thing as non-perishable Boston cream pie? We're about to find out.
Best use of a dog
Whether it's your office dog or a friendly pup who happens to be nearby when you're filming, we want to see Rover show off that cute face and get his shining Soapbox moment.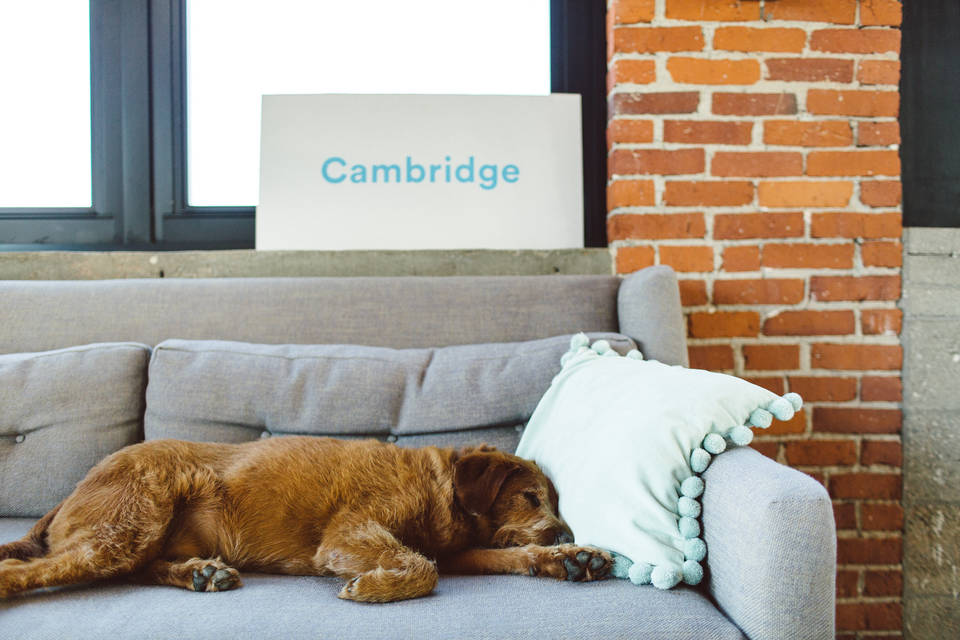 Prize:
GoPro camera, GoPro dog harness, and a Wistia dog bandana
The judges
Wistia's Social Media Coordinator, Jenny Mudarri, our Creative Director, Dan Mills, and our Lead Video Producer, Chris Lavigne, will be putting on their judging hats to determine the winners (they may or may not also enlist Lenny's help).
Other terms and conditions
By submitting a video, you are granting Wistia Inc. permission to use this video within their marketing materials related to the #getonyoursoapbox competition. The original content creator will retain all legal rights to the content, and will be credited alongside any mention or embed of the video.
We're pumped to see the most interesting and original ways you can use Soapbox. Happy recording!
By Wistia

Record, edit, and share impressive videos in minutes, using nothing but your laptop. Install the free Chrome extension, and clean up your act!