Kate Morris at Distilled recently published an article titled "The Anatomy of a Great Guest Post". I really liked the article's points about keeping guest posts audience-focused and not slacking on quality standards. And it made me think a lot about how we deal with guest video content here.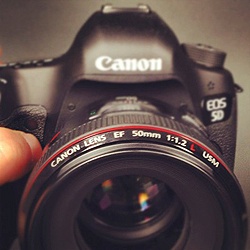 I'll be honest: guest video content isn't something we've quite figured out. For a while, we were really excited about accepting guest videos on our Learning Center. This week, we removed the submissions page.
We learned a lot from this experiment: we received plenty of high-quality, informative submissions from really smart people. But sometimes, for the most subtle reasons, they didn't quite fit in with our strategy or schedule.
Internal scheduling and strategy issues aside, there are some overarching challenges we experienced that seem to be inevitable when accepting guest video submissions:
It's harder to pass a video back and forth for feedback
With a written post, there's a pretty standard procedure for feedback. Editing in most changes takes moments. With video, the process is more involved: you're dealing with multiple layers of communication (visual/audio/etc.), and for every round of edits, there's a new round of optimization, exporting, and uploading.
It's more difficult to repurpose video content
Because editing video takes longer, and it takes extra resources to reshoot sections to shift the message, it's harder to simply take a video that was rejected as guest content and repurpose it for use on your own site or in another publication.
Video takes more time to create than a written post
While there are ways to make your video process more efficient and repeatable, the fact of the matter is, if you've made a video for someone, it's probably taken more time than simply writing a post. That means people are likely to take rejection a bit harder with video than with text content.
Takeaways
Although we haven't quite nailed down our own process, here are some things we've learned, both from submitting our own videos elsewhere and from experimenting with guest video content here:
Submitting a guest video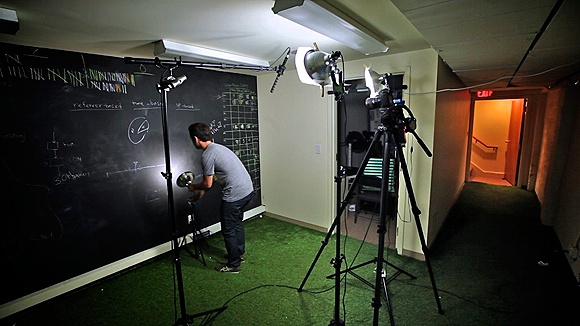 Understand the inherent risk of rejection
Be ready for a rejection, just as you would with a written post, and don't take it too personally.
Get the content editor involved early
Share a script or outline of the video as soon as you can. This can save you a lot of time: if the concept isn't what they're looking for, you can figure out what they do want and plan out the production phase accordingly.
Be prepared to make edits
Even if your script or concept was approved, it's possible that things will come across differently once you've actually created a video. Be open to feedback and ready to embark on a couple rounds of edits.
Be flexible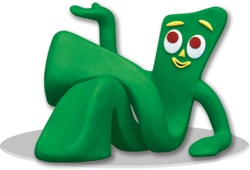 It's possible that the editor will ask if the video can be used a bit differently than intended. For example, we at Wistia have moved away from accepting guest Learning Center videos, and are instead steering that content towards being featured on the blog. This can require making new cuts to the video or writing text to add context.
Accepting guest video submissions
Be specific about your expectations
The more clearly you can explain what you're looking for early, the better. Start with a submissions page that outlines any universal expectations, from conceptual guidelines to formatting details. It may take time to write this page, but it'll save you time explaining to others later. It's also a great personal exercise in codifying how you think about these things!
Make specific time to review submissions
If you're looking at submissions on a one-off basis, it can be difficult to figure out where they fit in with your overall strategy. I found that the feedback I was able to give people after watching several videos in a row was much more constructive than the feedback I was able to give otherwise. If you can give good feedback, then you can feel good knowing you're offering some sort of value in exchange for trying.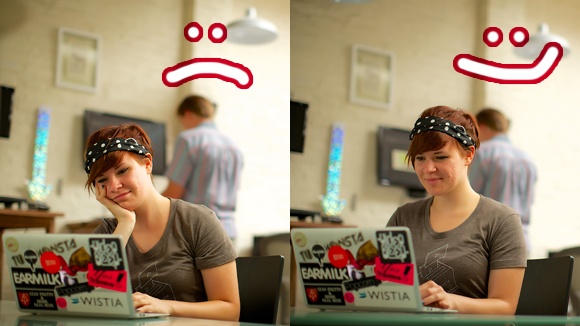 Don't make promises you can't keep
This one seems obvious, but it's easy to get ahead of yourself sometimes. Don't promise people that you'll publish their video until you've had the chance to review it. "Yes, we'd love to take a look!" is a lot different from "yes, we'd love to post that!" and will save you from awkward rejections later if the video doesn't quite live up to expectations.
Be flexible (yes, you too!)
Don't close the door on a good submission just because it doesn't quite fit in with the original plan. This doesn't work every time, but sometimes, you can come up with a creative alternative way to showcase the work, and this it's nice to offer something like this to the creator instead of a full-on rejection.
---
We've both accepted guest submissions here and submitted our own videos elsewhere, and over time, we've learned that even if the script or concept was approved, there's still a chance the video might not make the cut. There can be a lot of little reasons for your video not being accepted! And those reasons are probably not that you are dumb, or ugly, or your video sucks. It's impossible to know what kind of conversations have been happening before your video submission even came into the picture, and it's possible that the editor spent a lot of time going back and forth on whether it was a fit.
We don't want to discourage anyone from accepting or creating guest videos, just to acknowledge why it's intrinsically more complicated than written content. If you know of sites that are doing a great job with guest video, or if you've learned some lessons of your own about guest content, we'd love to hear about it in the comments! :)