Back in October, we hosted an in-office hackathon, working on internal projects based on our company values. We spent two days running around, collaborating, and learning from each other. It was amazing. And we only set off the fire alarm once.
This was the video pep talk that we played at an all-hands meeting to introduce the idea to our team:
Why we did it
Brendan (our CTO) and I had been looking to produce another hackathon for more than a year. In the wake of the great Labstock of 2013, we craved days we could devote to projects we couldn't make time for.
We believed this time would lead to:
Diverse and valuable ideas and projects.
A stronger team.
A redefined sense of how fast we can move when we coordinate and focus.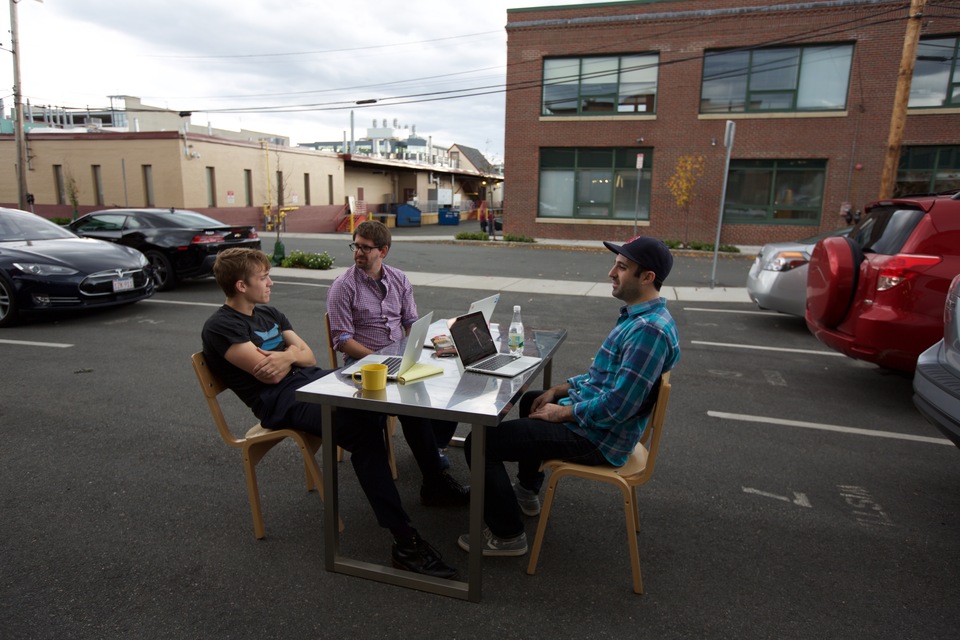 Additionally, the disruption to our work routine was an opportunity to give each of us a new perspective about our work, our colleagues, and Wistia as an organization. As we began to plan, we leaned heavily on this article about DropBox's production process, and took this quotation to heart:
"The best results from a Hack Week may not be finished products, but rather momentum toward the improbable."
We talked at length about what failure looked like in this environment and how we wanted to encourage uninhibited experimentation (or "the right amount of chaos," as Brendan would call it). After endless hemming and hawing, we finally pulled the trigger, picked a date, and dove in.
How we did it
Early on, we decided to be as prescriptive as possible about the goal of the hackathon. Each project had to either improve the Wistia customer experience or improve the Wistia employee experience. The projects would be peer-reviewed based on our core values: pioneering, simplicity, fun work, impact, and act fast, learn faster.
During the weeks leading up to the hackathon, we dedicated two family lunches to planning. The first was an open forum for brainstorming, where folks were encouraged to call out ideas or projects that they wanted to see happen. This list included everything: the near-impossible ideas, the whimsical ones ("Ben Whistles the American Songbook"), and the practical "why haven't we done this yet?" projects.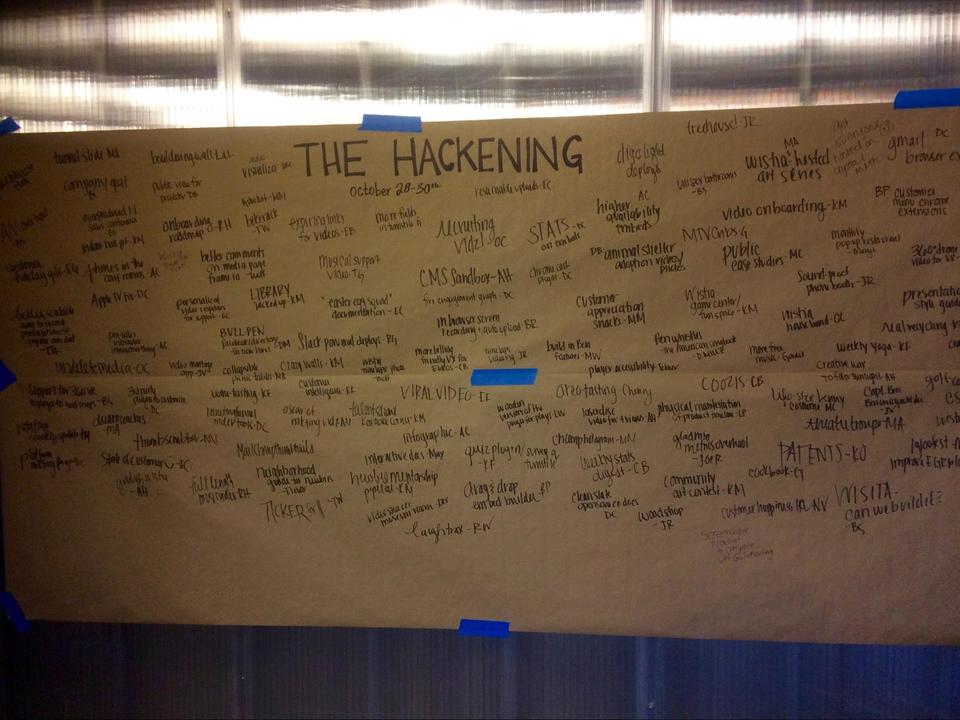 The following weeks were spent claiming the projects we were most interested in, calculating resources, and finally, pitching ideas at another family lunch to solicit buy-in or funds that hadn't been spoken for. Our dedicated #the-hackening Slack channel lit up for a month with people from different teams debating the value and feasibility of projects.
We programmed as much as possible for two days: we slotted time for all-hands support, project deadlines and demos, and (most importantly) meals. And then we let everyone loose. That's when the magic happened.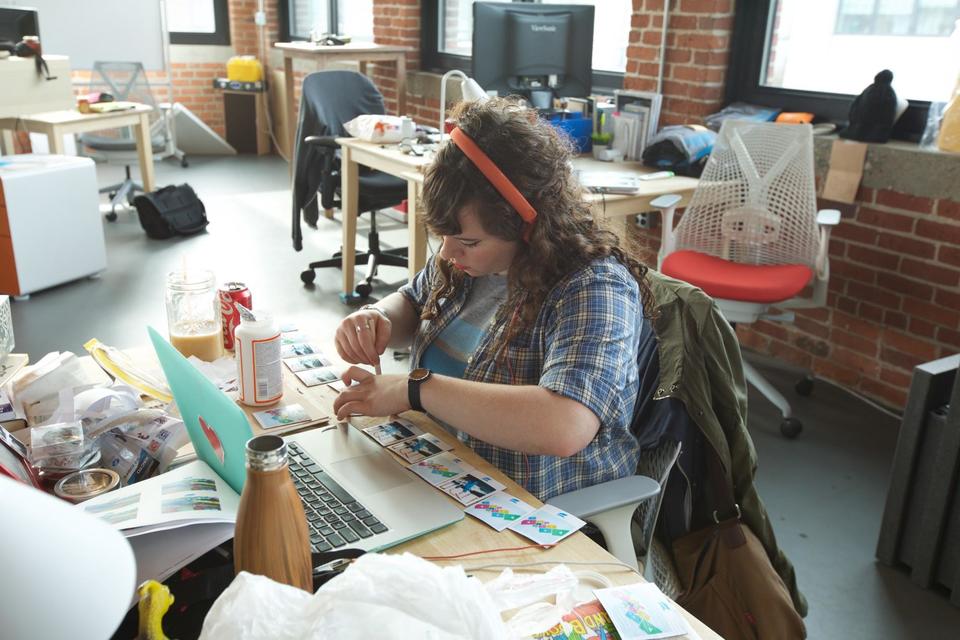 What we learned
On the Monday after the Hackathon, our CEO, Chris, sent a candid email to the team, reflecting on how we could carry our experience and learnings into our everyday work.
---
Hi all,
As The Hackening was happening, I heard multiple people saying things like, "I was SO excited to come to work this morning" or "I can't get over how talented people are!" I left work on that Friday invigorated and excited about what we had accomplished together.
As the weekend set in, I started to feel bummed. I was sad that the hackathon felt so different from regular work—that we don't capture more of that lingering energy everyday.
I decided to try to figure out what was different about these days, and what we could take from the hackathon and incorporate into our regular work lives.
Over the course of the week that followed, I had lots of conversations with people all throughout the company about how they felt the Hackening went. Everyone was resoundingly positive and brimming with ideas about why we were able to accomplish so much in such a short time.
I wanted to share my notes that highlight the biggest differences from day-to-day work.
Clear time lines and fewer distractions: Everyone had a common deadline. If you didn't make the deadline, you didn't present. Monday was back to usual, so projects needed to fit into the allotted time.

Clear priorities with less coordination: The #1 priority was completing hackathon projects, which allowed for more focus, and easier prioritization than usual. There was no need to balance or compromise across different projects.

Self-contained and self-motivated teams: Every team needed to be self-sufficient, and members of each team were extremely aligned. After all, teammates chose to be a part of the projects they were working on.

Lots of cross-functional teams: Brainstorming of ideas was cross-functional and in a casual, relaxed setting. People from disparate parts of the company rallied around common interests, and as a result, many hidden talents came out of the woodworks.

Higher tolerance for failure than usual: Instead of debating the quality or viability of ideas at the beginning, we acted fast and presented demos two days after starting out. Because failure had no downside in this environment, it made it easier for Wistians to dream big.
The hackathon reminded me of how much we have to learn, not just about our market and customers, but about the way we work and the expectations we set. We're going to try to bring some of these lessons into more of the day-to-day work that we do. It's exciting to think about all of the options we have in front of us to help make work more fun, creative, and productive!
---
Keep an eye out for some upcoming launches that came out of the hackathon! The Hackening lives on!