Here at Wistia, we're passionate about helping people learn to do awesome things with video. One of the best ways to learn is from the experience of others, which is why we're launching a new place to facilitate such knowledge sharing: the Community!
The Community is your home base for collaborative learning. It's a place for video marketers of all stripes to share tips, give feedback, and learn from others.
It's important to note that the Wistia community has existed for a long time; we're just giving it a proper home. This community is alive in tweets, in comments on the blog and Learning Center, or even when you see someone wearing a Wistia shirt at the gym. Frankly, the community is you.
Now, we have a place where Wistians everywhere can help each other become even better video marketers. Struggling with screencasts? Fear not, Ben's been in your shoes and has some great advice. Want some eyes on your video before it goes public? Post it in video feedback and crowdsource some edits. Rebecca even has animal training expertise and has great advice on making dogs comfortable on camera! Seriously, this community of people continues to blow us away.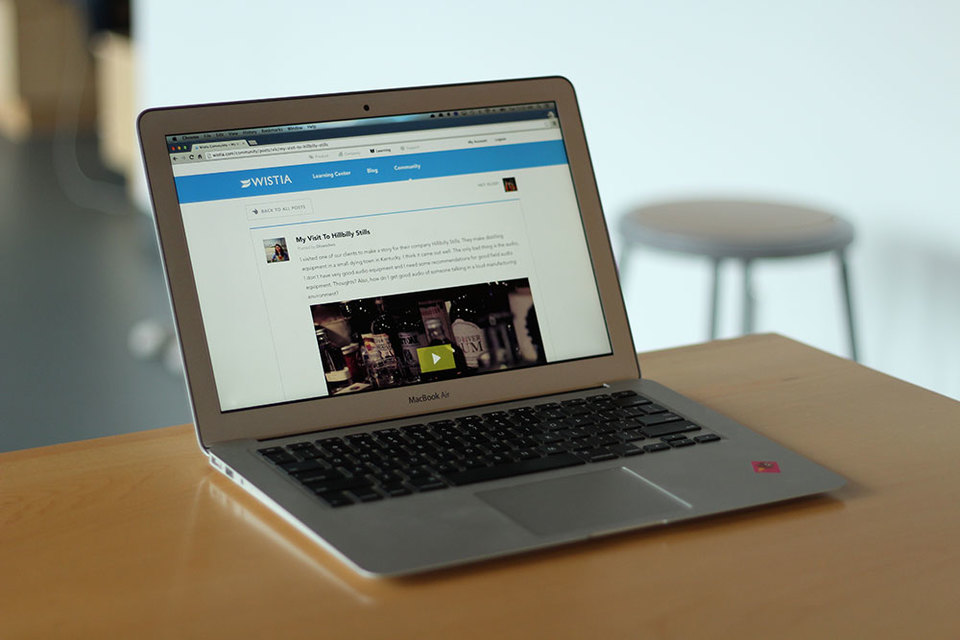 How does this differ from the Learning Center comments?
The Community aims to go further than the blog and Learning Center discussions, not replace them. Comments on the blog and Learning Center remain a great way to immediately discuss topics in the context of the original content. In the Community, there's greater freedom to start discussions that stand on their own, independent of Wistia content.
Is this a support forum?
Put simply: no. To ask the Wistia team a question specific to your account, it's best to contact us directly. We can help you best (and fastest!) that way. Plus, it helps keep the Community discussions interesting and valuable to everyone, not just one person.
How can I get started?
Head right to wistia.com/community and sign in with your Wistia account information (or sign up, it's free!). Poke around, fill out your profile, and start getting in on some discussions! If you're brave enough, post a video for feedback.
The Wistia community is an incredible collection of generous, knowledgeable people with expertise beyond our own. We're lucky to have met many of you, and we think it's high time you got to know each other, too. With our powers combined... we can all learn even more.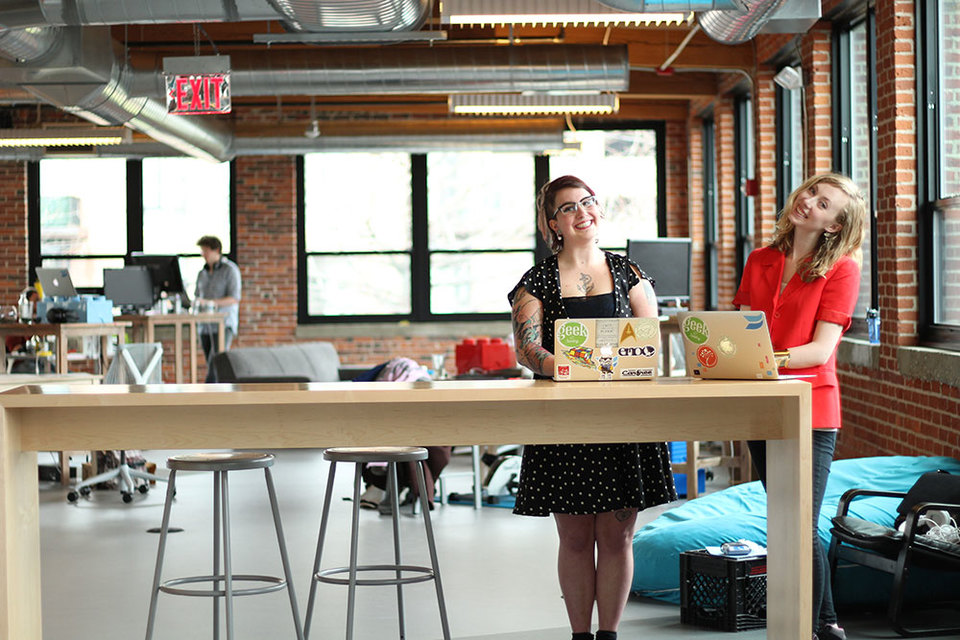 Thanks so much to our intrepid beta members for making this a valuable and welcoming place for the entire Wistia community. Special thanks to Rebecca, Bart, Todd, John, Ben, Brenton, Phil, Jeremy, and Kevin for helping us welcome everyone in the video.