This post is part of our Non Sequitur Fridays series, which will feature a different Wistian's take on a non-Wistia-related topic each week. It's like our "employee of the month" but less "of the month"-y. Olivier Creurer is a customer champion at Wistia. His last Non Sequitur was about Twin Peaks.
"Chances are you've read Susan Bernofsky. If [...] you've been delighted by the renaissance of Robert Walser's writing in English, then you've most certainly read Susan Bernofsky."
— Morten Høi Jensen, Bookforum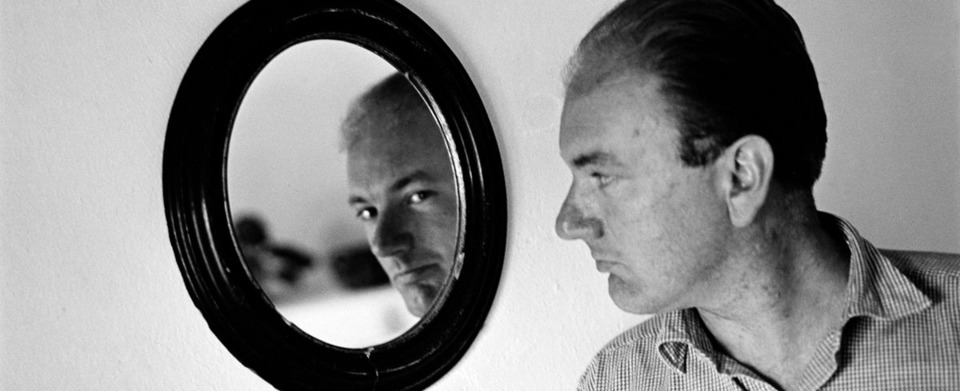 The ecstatically irascible Thomas Bernhard found translation to be, if not simply futile, worthy of deep contempt. "A piece of music is played the same the world over, using written notes," he once stated, "but a book would always have to be played in German, in my case." Putting aside the fact that his comparison begs further scrutiny (the variability of conductors, performers and acoustics would never give you the same piece of music twice), the statement is intriguing.
For Bernhard, the act of translation falls into the territory of the lesser evil; it is either, at its best, a mere approximation of structures, rhythms, and ideas, and at its worst, a catastrophic intellectual fraud. At the end of the day, translations of his novels simply weren't his—they belonged to someone else, and they existed in a separate realm.
Regardless of his convictions, translations have somehow managed to paint a picture of Bernhard's philosophy (or a crappy sketch of it anyways), and have done so with enough confidence and coherence that I can sit here, pen in hand, and make presumptions about it. I might be wrong, and Bernhard would undoubtedly sneer at me.
But as much as I love him in all of his misanthropic glory, I'm equally fascinated by the tireless efforts of English-language publishers who refuse to narrow their fields of vision when it comes to fiction, and I'm perpetually astounded by the intimidatingly erudite translators they employ. On some level, I agree with Bernhard, but that doesn't mean I'm willing to shun the efforts of the approximators.
On some level, I agree with Bernhard, but that doesn't mean I'm willing to shun the efforts of the approximators.
A few years ago, I found myself stranded in Oklahoma reading W.G. Sebald's The Rings of Saturn. As I crawled into its labyrinths of fiction, history, and memoir, Sebald's nearly baroque sentences morphed into those of his translator, Michael Hulse. What fundamentally changed me as I read The Rings of Saturn was not simply Sebald's daringly classical, unorthodox writing, but the knowledge—the long shadow—of Hulse's translation. Suddenly, it felt as if a translator's work was itself worthy of study and praise.
Suddenly, it felt as if a translator's work was itself worthy of study and praise.
After Sebald and Hulse, the world of literature in translation beckoned, as it still does. Publishers such as New Directions, Open Letter, and Wakefield Press have kept my appetite whetted and my wallet slim. Through them, I found Enrique Vila-Matas' narrative hall of mirrors, Bartleby & Co., the grammatical high-wire acts of László Krasznahorkai, and Sergio Chejfec's impressionistic strolls through the spaces of memory and thought.
These works and authors will be subject to the necessary, but traditional, workings of criticism and—if lucky—canonization. The dedicated publishers and translators behind them, on the other hand, are often subject to a much different fate, their labors veiled behind the very things they strive to share with us.

Susan Bernofsky, Natasha Wimmer, and Ottilie Mulzet are but three contemporary translators who have worked tirelessly to promote not only the works they have made available to English-speaking audiences, but the very concept of translation itself. Given the experimental nature of the literature these three are grappling with, it is only natural that they've publicly expounded on their equally experimental methodologies, and the theories of translation that lie beneath them.
Bernofsky, for example, maintains a blog on the subject, Translationista, where she chronicles her experiences and the diversity of the field she works in. She has received praise for translating the peculiar Robert Walser, a Swiss writer who proved to be a deep influence on Franz Kafka.
Despite translations of his work appearing as early as the 1950s (by Christopher Middleton), Walser's stature in the history of letters was difficult to assess, due in part to his obfuscatory nature; while residing at the Herisau asylum from 1929 onwards, he developed a miniaturized and mangled version of the Sütterlin hand, an incomprehensible script that flew in the face of legibility, and made immediate examination and translation hopeless. Decades of research lead to viable German editions, which formed the basis of Bernofsky's recent translation, and Walser now finally occupies the position of a crucial missing link in the history of literature for English-speaking readers.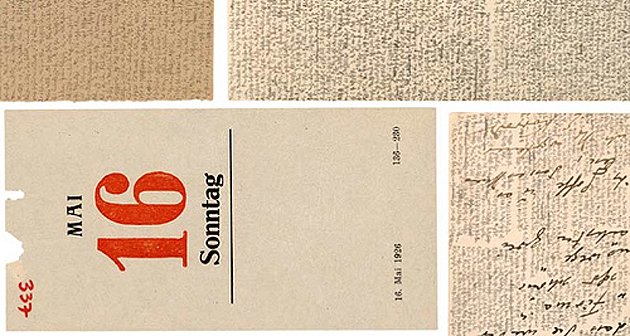 While Bernofsky's tale ends well, with her translation serving as an important historical affirmation, others are marred by ego and conflict; as is often the case, authors and translators must work concurrently. The relationship between Sebald and Hulse falls into this latter category.
The feat of translating Sebald's circuitous German prose was a titanic effort for Hulse, but more than that, it was fraught with personal and professional tension. Terry Pitts, in an article titled "Sebald's Translator Troubles?", writes that the author was "perfectly capable of rephrasing—or even completely rewriting—the work of his own translator, which might well have been unnerving for those who took on the task of 'Englishing' his German."
Here, translation takes on a much more elusive position, and leaves us asking questions. Given Sebald's fluency in English, why hire an English-language translator in the first place? Didn't Samuel Beckett, for instance, take care of his own translations from French to English? There could be myriad reasons, the most obvious of course being conditions set by Sebald's publisher; the more likely answer is that he wasn't inclined to do the brunt of the work himself. Given his tenacity and (possibly tyrannical) exactitude in the matter, it's still a question worth asking, if only because it lets us hypothesize about the idiosyncrasies of translation and the problems it poses.
After their work on The Rings of Saturn, as Pitts explains, the lack of a language barrier between Sebald and Hulse hindered their work, and in later years their professional relationship crumbled under the weight of, we could say, ownership.Regardless of its peculiarities or the judgements of its merits, translation continues to shape my reading habits.
Regardless of its peculiarities or the judgements of its merits, translation continues to shape my reading habits.
In conveying the stories and strategies of foreign novelists, translators and publishers have allowed me to reassess my narrative assumptions, refracting, dissolving, and rebuilding them through different lenses: the proto-surrealist literary voyages of a French madman; the hinterlands of failing communist regimes, warped by post-modernism; the nocturnal wanderings and reflections of an Egyptian radical just released from prison—these literary vantages are priceless because—not in spite—of the doubt they can cast over historical, political, and ethical beliefs.
In the end, Bernhard might be totally right about the whole thing. If that's the case, I'll simply keep reading from one catastrophe to the next.