With the exception of a few lucky photogenic folks, most human beings don't look great portrayed in two dimensions, especially at the end of a long day under hot camera lights. Even incredibly good-looking people (like you! and Catherine Zeta-Jones!) need a little help from good makeup and hair to look their best.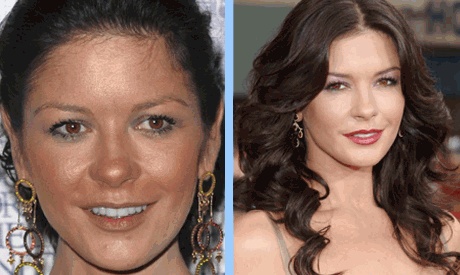 Believe it or not, these are both pictures of Catherine Z-J walking the red carpet.
Makeup
Men, don't skip this part. Most of these tips apply to both men and women.
1. Prep your skin by cleaning and moisturizing it. Consider using primer to even out your skin tone.
2. Wear foundation! Bright camera lights will accentuate wrinkles, blemishes, oily skin and other flaws. Foundation, however, will make you look better than ever. I bet that Daniel Craig is hiding an extra wrinkle or two under his foundation: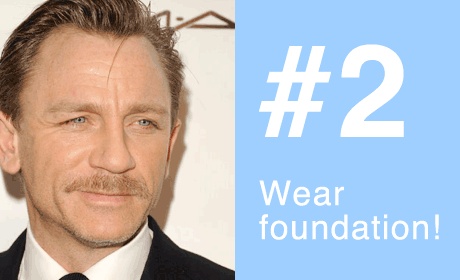 Don't forget to apply foundation to all exposed skin (hands, neck, ears, receding hairlines) so that you aren't rocking two different skin tones.
3. Match your foundation to your skin tone. Especially avoid shades lighter than your natural color so you don't look washed out, like poor Beyonce here. Maybe she used SPF foundation; it comes out white on camera.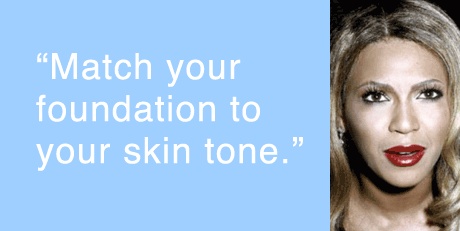 4. Use liquid foundation as a base. Full powder foundation looks cakey and doesn't last as long as the liquid variety.
5. Apply some matte powder foundation to the shinier areas around the edges of your nose, the apples of your cheeks, the dome of your forehead, and maybe the curve of your chin. Even if you don't have naturally oily skin, studio lighting can make you sweat, and any slight sheen will give off a full oily gleam on camera. It looks like Conan O'Brien knows this trick, but Gwyneth Paltrow needs a little help: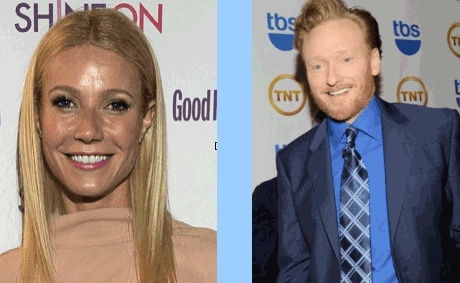 6. Blend your foundation. Smudge the edges of your makeup along your hairline and jaw, and if you use two types or colors of foundation, smooth them together.
7. Any  makeup that glimmers will look overly shiny on camera. So, avoid lip gloss, glittery eye shadow, and shimmery foundation. Especially avoid Bronzers. Not only will they shine, their orange tones will come across strong on camera, making you look like an oompa-loompa and/or Donald Trump.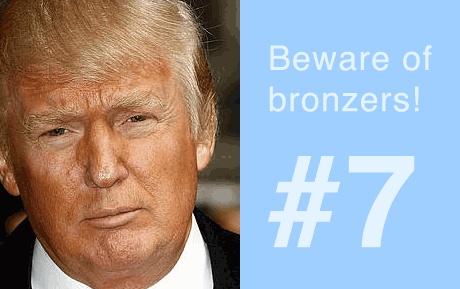 8. Ladies, use eye makeup. The camera won't pick up all of the depth and definition around your eyes, but makeup can correct this.
If this isn't your kind of thing, here are some pointers on a basic look: First, use a base or primer to keep the makeup from smudging. Next, apply dark eyeliner along your lashes, putting a little extra around the outer corners of your eyes. Then, put eye shadow along the crease of your eyelid. Choose a shadow that's slightly darker than your skin tone. As always (at least when it comes to beauty), we can look to Angelina Jolie for inspiration.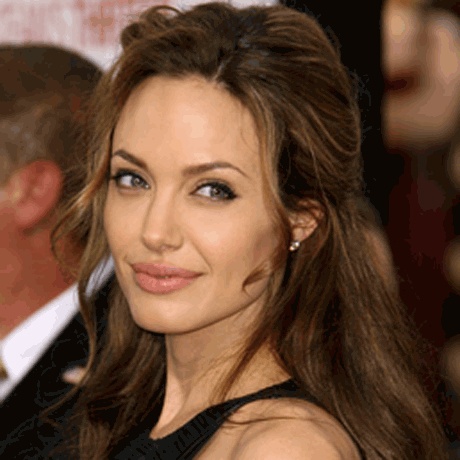 9. Overall, keep makeup subtle. That means neutral colors and reasonable amounts. Don't stray too far from your everyday makeup (or lack thereof). Don't use bright red blush or lipstick; it will look garish on camera.
Hair
10. Make sure your hair will stay where you want it so you don't have to touch it. Comb hair spray or mouse into wet hair right before you style it. If you use more than a tiny bit of product on dry hair, it will look oily or stiff on film.
11. Get your hair off your face, Kesha. And you, too. The audience will want to see your entire face. If you feel like you'll need to push your hair off your face frequently, pin it back instead.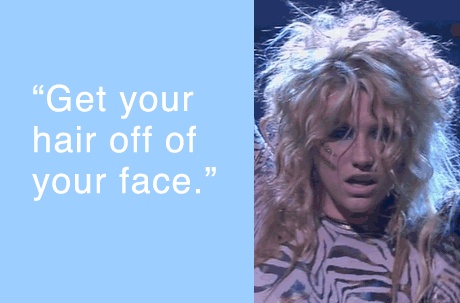 12. Avoid fly-aways, bumps, and messiness. The artfully dishevelled look doesn't usually look good on camera unless it's actually professionally-styled hair pretending to be messy.
13. Make sure your hair is clean. Like your skin, any oil on your hair will look extra greasy on camera, like Johnny Depp's in the picture below. Wash and style your hair right before the shoot, or as near as possible. If you're prone to oily hair, bring some hair powder with you to the shoot.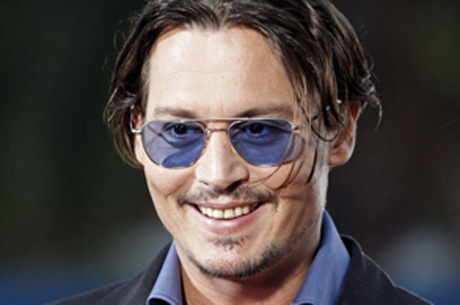 Why you should go to the trouble
When it comes to hair and makeup for the camera, remember that the extra effort makes a big difference. Small flaws come across more prominently on camera, and you don't want a bad hair day or blotchy skin month immortalized on film. Luckily, less than fifteen minutes of applying and styling can keep you lookin' good.
Did you miss the first two installments of the Looking Great on Camera series? Check out tips on what to wear, and how to present yourself.