Last week, the Wistia video team traveled to Las Vegas to attend the 2017 NAB Show—"the world's largest annual convention encompassing the convergence of media, entertainment and technology."
Attendance this year surpassed 100,000 video nerds, and the conference featured 1,806 different companies in the video space.
Needless to say, we were overwhelmed.
The highlights
Our heads were spinning for 2 days straight, but a few lights shined brighter than the rest.
Arri SkyPanel
In our opinion, the Arri SkyPanel light stole the show. It's a super versatile LED studio light that lets you dial in the exact color of light you need for your shoot. It's soft and bright, and it's LED, so it doesn't draw much power.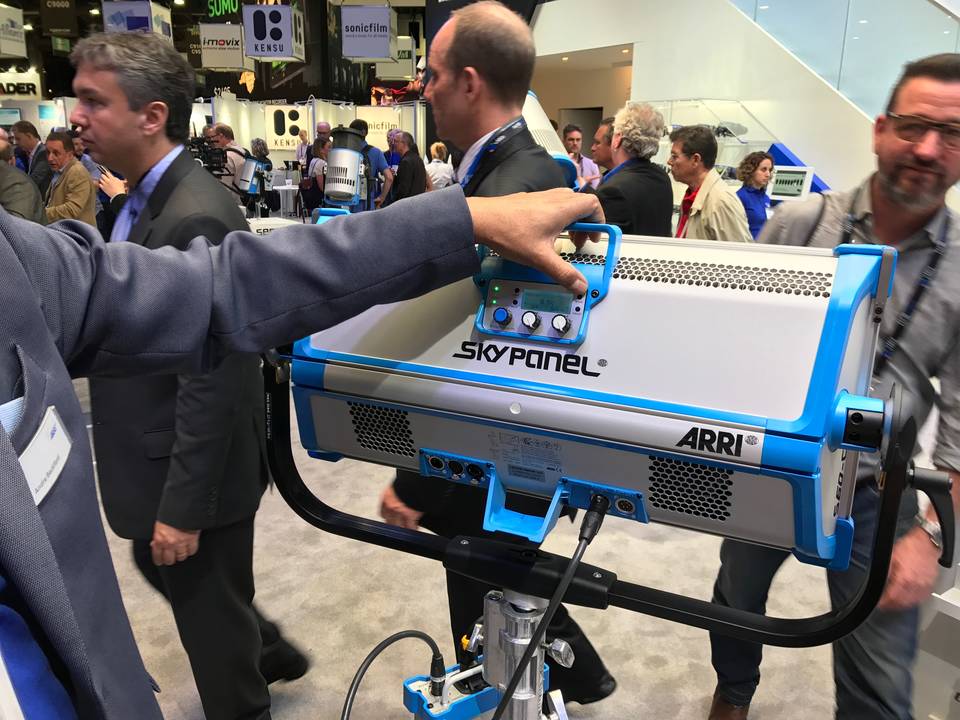 The downside is that they start at over $4,000. Yikes.
Kino Celeb
The Kino Celeb is a cheaper alternative to the Arri SkyPanel. It's not as bright as the Arri, but it still offers the color versatility, and it produces a soft, flattering light.
And it's kinder on the old wallet.
Camera trends
After walking around for a day, we quickly began to notice some patterns emerging from the slew of gear.
Robotic camera heads
Robotic camera heads were everywhere. A lot of these robotic cameras are being sold in broadcast applications, but they're starting to make their way into film and commercial work as well. I'm pretty sure Kendrick Lamar used a robotic head to pull off some sweet shots in his new music video.
I have no idea what these things cost, but we're already imagining all the cool ways we could use them here at Wistia.
LED screens
Another thing we noticed were the crazy amounts of giant LED screens. They popped up everywhere on the show floor. These huge screens are made up of smaller LED screens and come in all shapes and sizes.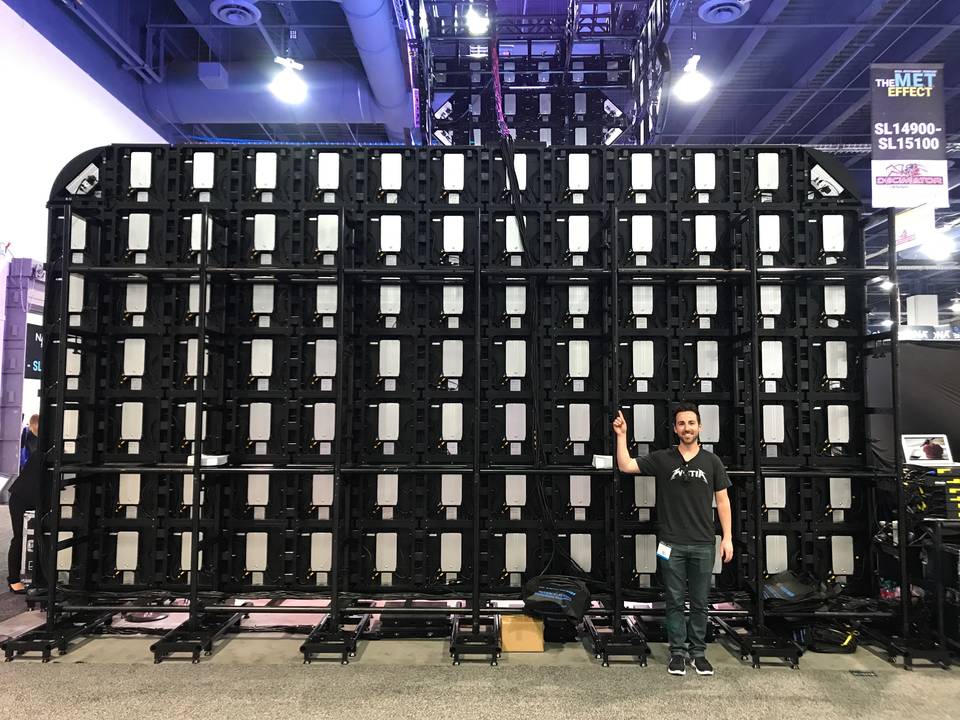 The small screens come in all different pixel densities to allow for higher or lower resolution displays. As an LED screen enthusiast, I was blown away.
Last, but not least
It was difficult to take in everything at NAB, but here's a quick rundown of some gear worth noting:
Overall, we had an amazing experience at NAB. We were inspired to get back to making new videos, but also humbled by the amount of stuff we still have to learn. So much gear, so little time!
BLOG » PRODUCTION

Early Impressions of the Canon 5D Mark IV Video Features

The Mark IV had some nice upgrades that didn't blow us away, but are definite improvements over the Mark III.