This post is part of our Non Sequitur Fridays series, which will feature a different Wistia team member's take on a non-Wistia-related topic each week. It's like our "employee of the month" but less "of the month"-y. Ezra Fishman is Wistia's director of marketing.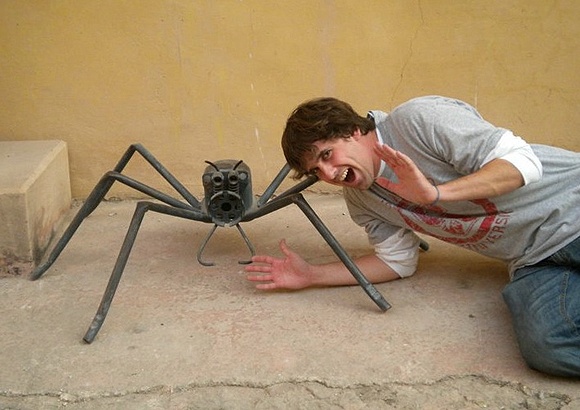 I got a book in the mail a few months ago. On top was a sticky note that read, "Don't take it personally. Love, Mom." That's how I was introduced to Being Wrong by Kathryn Schulz.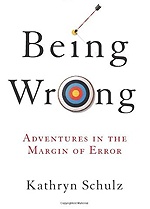 And now, I am totally obsessed with the book. I own multiple copies, none of which I have at the moment because I lend it out every chance I get (which, ironically enough, is why this book review may suffer from a few inaccuracies). I've talked about it on first dates and tried to force it on everyone else at Wistia. I very rarely read a book more than once, and Being Wrong definitely makes it onto the short list of those that have qualified.
I have no idea how to properly write a book review, but now seems like the time to say a few words about the content. I'd summarize the book by saying it covers the following:
What does it mean to be wrong? How do you define "right"?
The many ways we are wrong -- in both tiny and monumental ways.
The emotions behind being wrong -- and why we love being right.
Why we should try to embrace being wrong -- the crux of it!
The awesome thing about this book is that Schulz covers these complex and abstract questions in a way that's easy to read and relate to. And more than anything, I love the fact that she doesn't shy away from the complexity of the topics at hand.
I've read a number of books where the author tells some interesting stories and works very hard to tie up his or her theory with a neat little bow (Gladwell perhaps?). Schulz, on the other hand, is open about the fact that there are murky areas here and gladly admits that parts of the story don't fit so nicely together -- even acknowledging that she might be wrong about lots of it, which I guess she has to say, given the title of the book!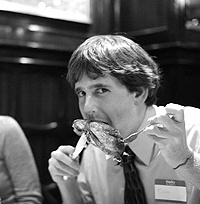 The book has also forced me to take a closer look at how I interact with everyone around me. There are several examples in the book about how our memories can be flat out wrong. And reading these sections immediately brought me back to an argument (ok, many arguments) with an ex-girlfriend.
The crux of the particular argument was that we had differing memories about a conversation several weeks previous. "How could she be so wrong," I remember thinking. Was it deliberate? Was her memory just that bad? Of course, the thing that never occurred to me (until now) was that I was actually wrong. And honestly, there's no way to know who was right back then, but the real liberating moment for me was realizing and admitting the possibility that I was wrong.
And I think that's my big take-away from this book -- as hard as it to admit in the moment, I'm likely wrong about some of my deepest convictions... and that's okay.
If you prefer a 15-minute video to a 300-page book, Schulz also did a TED talk on Being Wrong. Watch it below, but also read the book!