This is the first of a new blog post series, Non Sequitur Fridays, which will feature a different Wistia employee's take on a non-Wistia-related topic each week. It's like our "employee of the month" but less "of the month"-y. Ben Ruedlinger is Wistia's VP of Engineering and mixologist extraordinaire.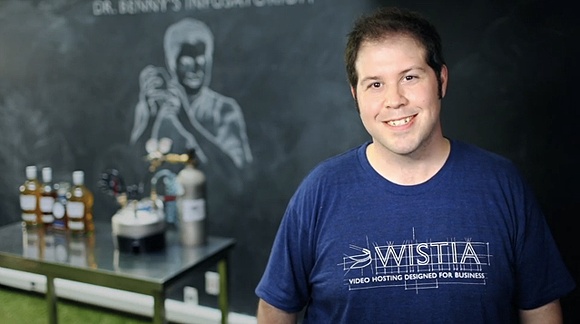 In the Fall of 2011, I visited Madrid, Spain, where I had the best sangria of my life. It was at a little restaurant a few blocks from the Prado right off the Plaza de Santa Ana, called Huerta Uno.
After I got back home, I had sangria at several restaurants and repeatedly left disappointed that it did not match up to that little restaurant in Madrid. So I did what any good nerd would do... I went all "America's Test Kitchen" on it. In my defense, I do have a bit of a history when it comes to mad scientist alcohol concoctions. Exhibit #1.
I started where all good research begins: the internet. I scoured through hundreds of sangria recipes trying to find the best ones and the ingredients that were common to those most highly reviewed. From there, I moved into the testing stage of trying a few different recipes and then tweaking according to the tastes I remembered.
After many trials and tastings, I have come up with the following recipe. Even though this recipe comes pretty darn close to replicating my favorite Madrid sangria, I think I may need to go back to Spain to compare... you know, for research.
Ben's Dangerously Delicious Holiday Sangria
(Editor's note: "Dangerous" is an understatement. Just ask anyone who came to our holiday party.)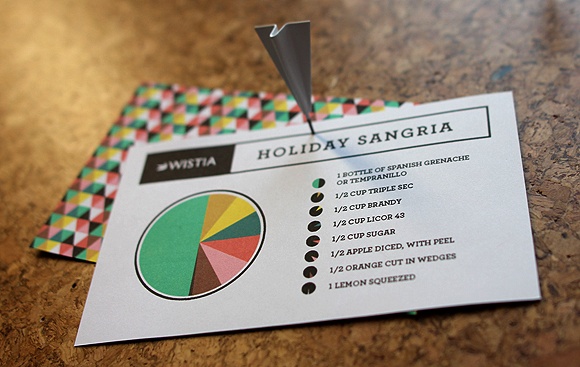 1 bottle of Spanish Grenache or Tempranillo
1/2 cup brandy
1/2 cup triple sec
1/2 cup Licor 43
1/2 cup sugar
1/2 apple, diced, with peel
1/2 orange, cut in wedges with rind
lemon juice to taste
Combine all ingredients and chill for a deceptively sweet 40-proof experience.