This post is part of our Non Sequitur Fridays series, which will feature a different Wistian's take on a non-Wistia-related topic each week. It's like our "employee of the month" but less "of the month"-y. Meredith Eves coordinates people operations at Wistia. Her last Non Sequitur was a guide to Jamaica Plain.
I really love a dance party, one where you dance yourself sweaty, and wake up with sore calves because you left it all out on the dance floor. I've spent some time perfecting what makes a great dance party, and if you follow these 4 easy steps, you'll be on your way to sore, but happy calves, too.
1. No dance circles
You know the one, big circle of people, one person uncomfortably dancing in the middle while everyone watches. My theory is that dance circles are anxiety inducing and just plain awkward. Yes, they are occasionally appropriate, like when your shy coworker has an opportunity to bust out their perfected worm you had no idea they could do, but then it's suddenly your turn to get in there, and not only are you unable to do the worm, but you don't even want to do it in the first place.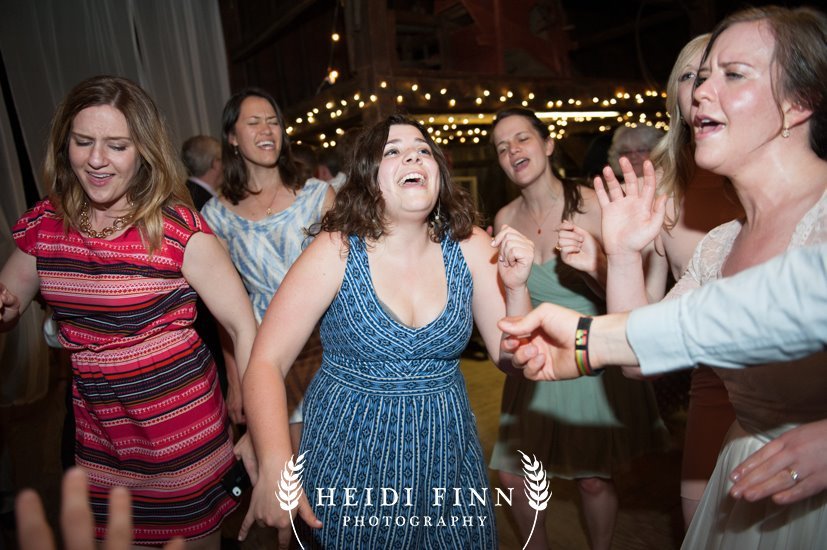 My advice is to dance by yourself, or make up some kind of dance move that a friend can easily repeat alongside you, but do all this around other people. And you should dance like nobody's watching, because they aren't.
2. Know your audience
Your music playlist must be inclusive. This is different for every crowd, but in my opinion, you have to play the songs that any crowd can sing along to, the hits that strike a mutual chord. I personally have found a lot of success in starting off a dance party with either of Stevie Wonder's hits: "Signed, Sealed, Delivered (I'm Yours)" or "Uptight (Everything's Alright)".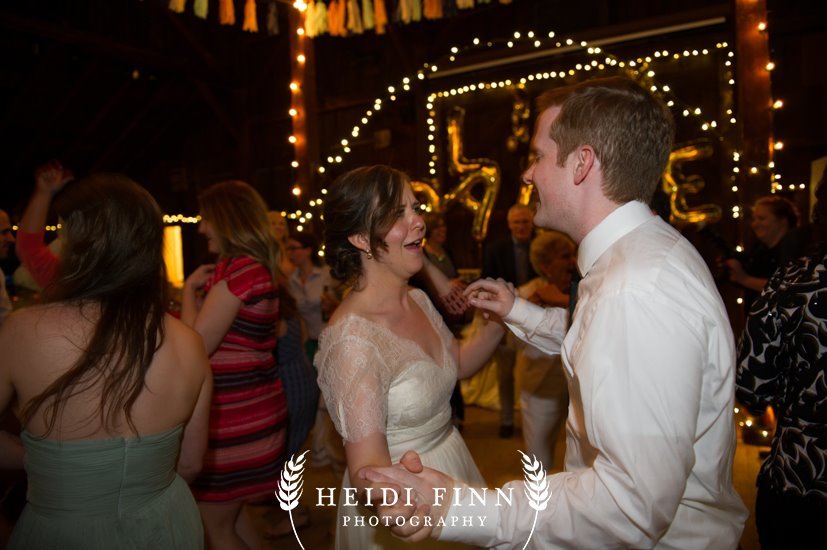 If you're looking for a curated playlist that crosses generations and gets people boogie-ing down, you should check out my wedding playlist. It's proven to be a hit.
3. Spread the message
Share the "avoid the dance circle" message amongst your friends and fellow dancers as a way to grow the dance floor. Now get out there and recruit. Don't worry about being weird, just have fun and be yourself. We tried this at the closing conference party at WistiaFest, and it was a hit.
Here's video proof that combining the anti-dance circle campaign and a great playlist made for a fantastic dance party. For the record, this was on a Wednesday, and it wasn't even dark out.
Pro Tip: Used sparingly, the flashlight feature on your phone, waved around like a strobe light, can be a real crowd pleaser. Thanks to @chelseacostaney and @austinsaylor for your footage!
4. Be the dance party you wish to see in the world
Every dance party starts because there's at least one person who's willing to get it started. Find another person who really wants to dance—this can be your most energetic or outgoing friend, or the person who you notice tip-toeing towards the dance floor. Before you know it, your group will start to multiply faster and faster until it's more fun to be inside the dance party than out of it.
This is your moment, now go out there and get it! Just like this guy did:
What's your favorite dance party hit? Have any tips or tricks to get a crowd dancing?