This post is part of our Non Sequitur Fridays series, which will feature a different Wistian's take on a non-Wistia-related topic each week. It's like our "employee of the month" but less "of the month"-y. Sarah-Mei Estrada is a Customer Champion at Wistia. Her last Non Sequitur was about hot chocolate.
Here at Wistia, you'll find many donut fanatics—just talk to Molly!
I love being on the constant hunt to find the best blueberry cake donut, but what I especially love is being in a donut shop. So much so that I sent friends on a scavenger hunt through five donut shops, and while a math teacher, created a donut shop themed algebra project. And my only claim to fame is getting my donut list featured in one of those Yelp weekly emails.
So yeah, donut shops are my favorite. They smell delicious, and it's also a neat way to get a glimpse into the neighborhood!
With National Donut Day coming up (mark your calendars—first Friday in June!), here are some donut shops around the U.S. that I've stopped at. Perhaps one is near you!
California
Chuck's Donuts
Address: 801 Woodside Rd #16, Redwood City, CA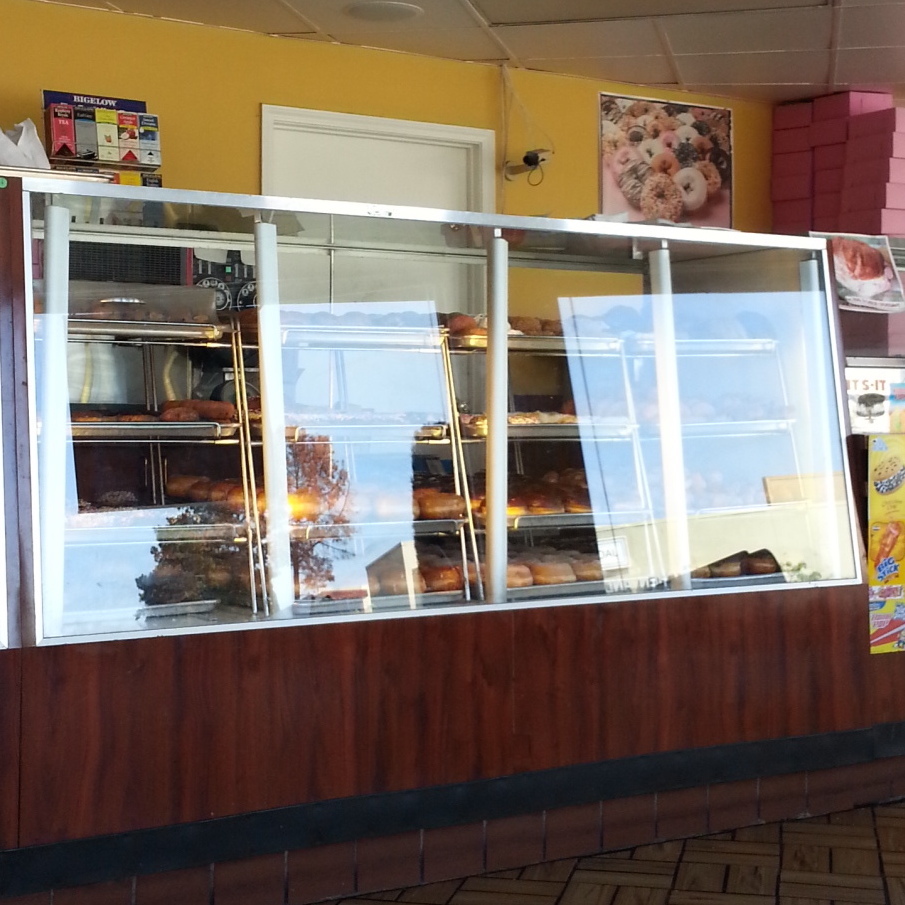 Chuck's is a 24-hour donut shop with amazing custard-filled and jelly-filled donut holes AND free Wi-Fi! The last time I went to Chuck's, I saw three high-school aged kids working on their homework. Signs of a friendly and welcoming neighborhood spot.
La Cabana Pupuseria & Donuts
Address: 1910 W El Camino Real, Mountain View, CA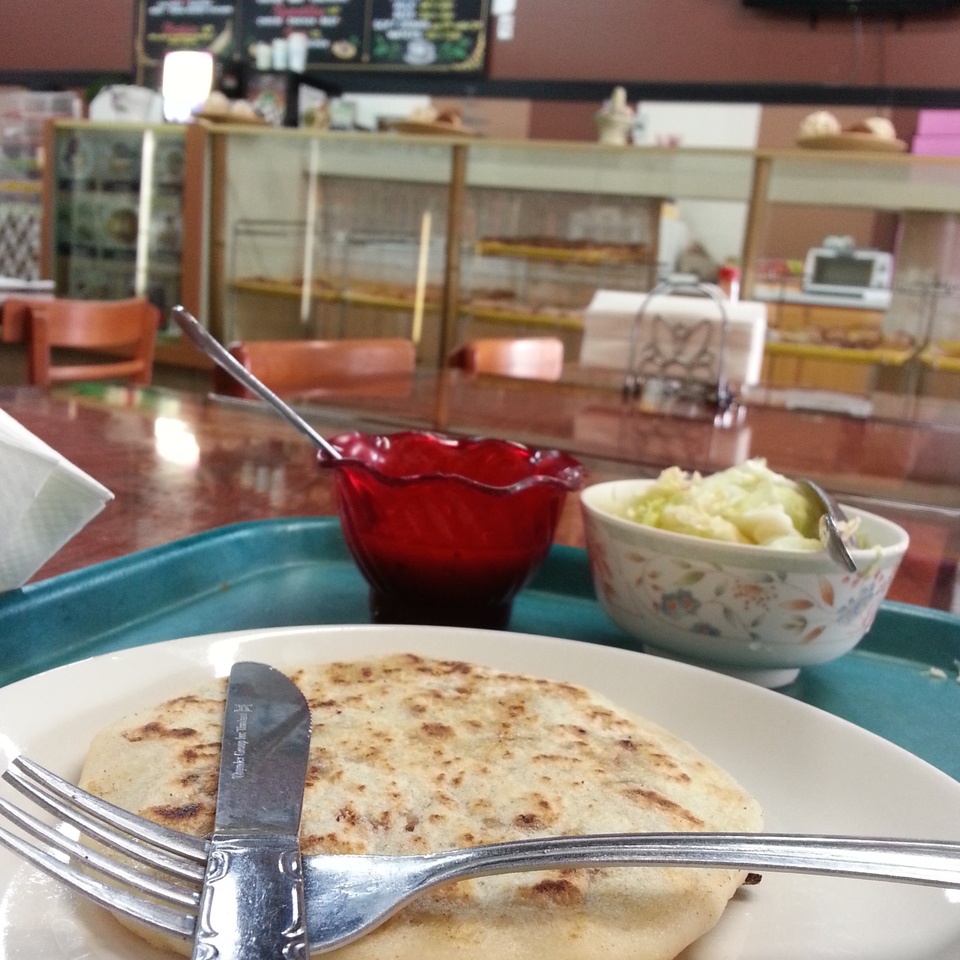 There is something really great about donut shops that are combined with other foods. La Cabana is a perfect example of that! Start your meal with a pupusa (so so so good), and end it with a donut. Circular food making for a well-rounded meal (ba-dum-ching!).
Danny's Mini Donuts
Address: 900 2nd St, Sacramento, CA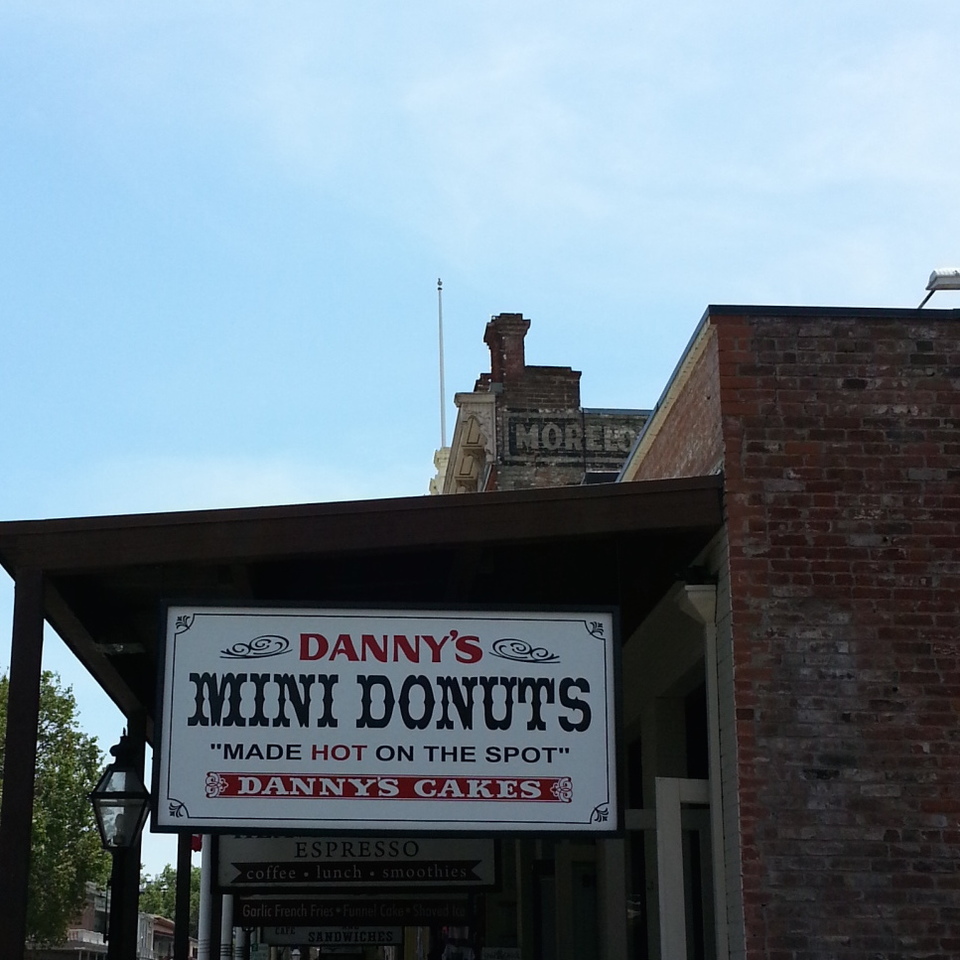 If you're visiting California's state capital, you're probably going to join the other tourists and hit up "Old Sac", the historic district. What's more historical than a donut? A lot of things. But these hot mini donuts are not only the cutest, but are also super tasty. And you get to shake in the sprinkles yourself! A fun donut shop activity!
Colorado
SALT
Address: 1047 Pearl St, Boulder, CO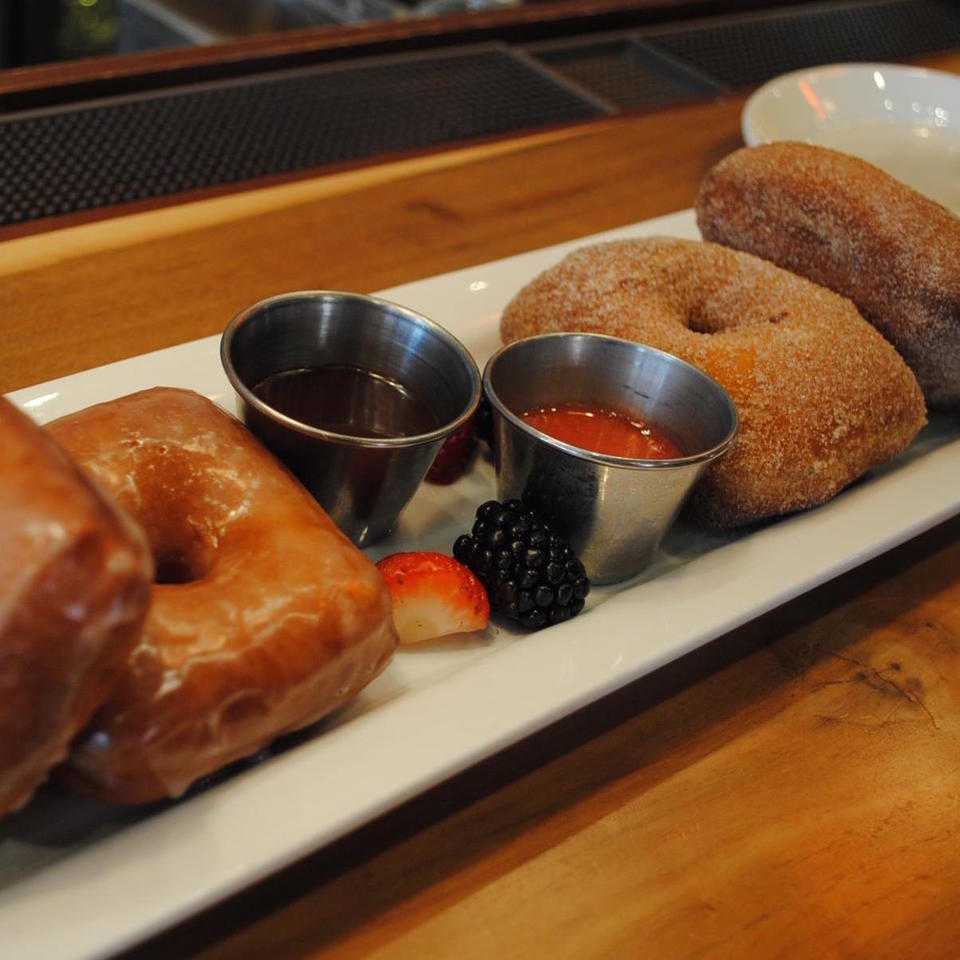 Even though SALT is not a donut shop, I'm mentioning them because their donuts are out-of-this-world. I just checked their online menu, and they still have donuts on their brunch menu! Plus you'll feel super cool eating donuts while sitting at the bar, promise!
Massachusetts
Note: Union Square Donuts (Somerville), Kane's Donuts (Saugus), Donuts with a Difference (Medford), Twin Donuts (Allston) are probably the Massachusetts donut shops that you'll hear folks talk about most. And for good reason—they have amazing fresh donuts that I could rave about forever. For this list, I'm going to share a couple other spots that you might not have been to yet...
Ohlin's Bakery
Address: 456 Common St, Belmont, MA
Here are the two things you need to know about Ohlin's: Their donuts are top notch (I always want to go there) and their staff is the friendliest! You'll feel great just being there!
Dunkin' Donuts
Address: 504 Broadway St, Somerville, MA
You might be wondering, "Why this particular Dunkin's Donuts?" Well, this one is 24 hours. Whenever I spot a 24-hour donut shop, I try to stop by at one of those late night hours when I probably shouldn't be eating a donut. The trick is finding/convincing someone to join in. I managed to do just that, and we went at 4 am (you gotta commit to your donut hobby). What was really neat is that the small crowd there seemed to be regulars, chatting with each other and with the staff.
Russell Orchards
Address: 143 Argilla Rd, Ipswich, MA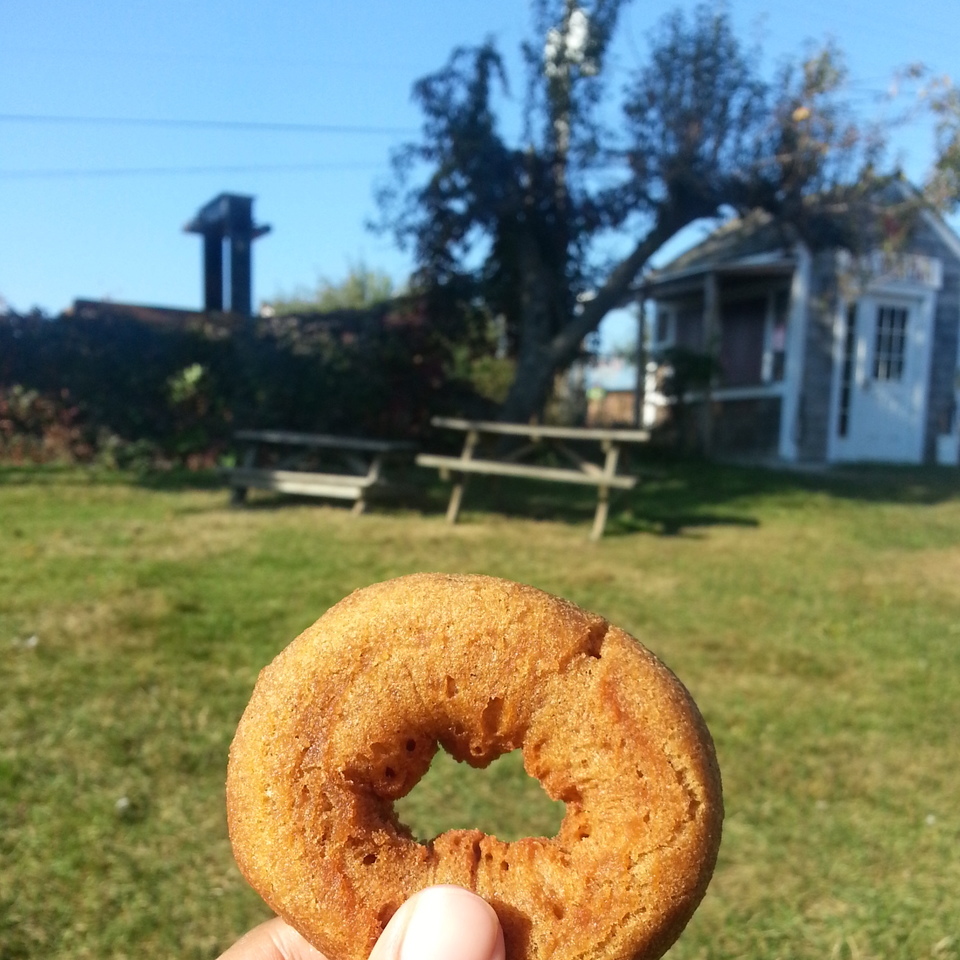 It's a beautiful summer day, and you're about to pick delicious apples. But first, enjoy these glorious apple cider donuts, with the sun shining on your face.
Nevada
Donut Bistro
Address: 1550 Pyramid Way #100, Sparks, NV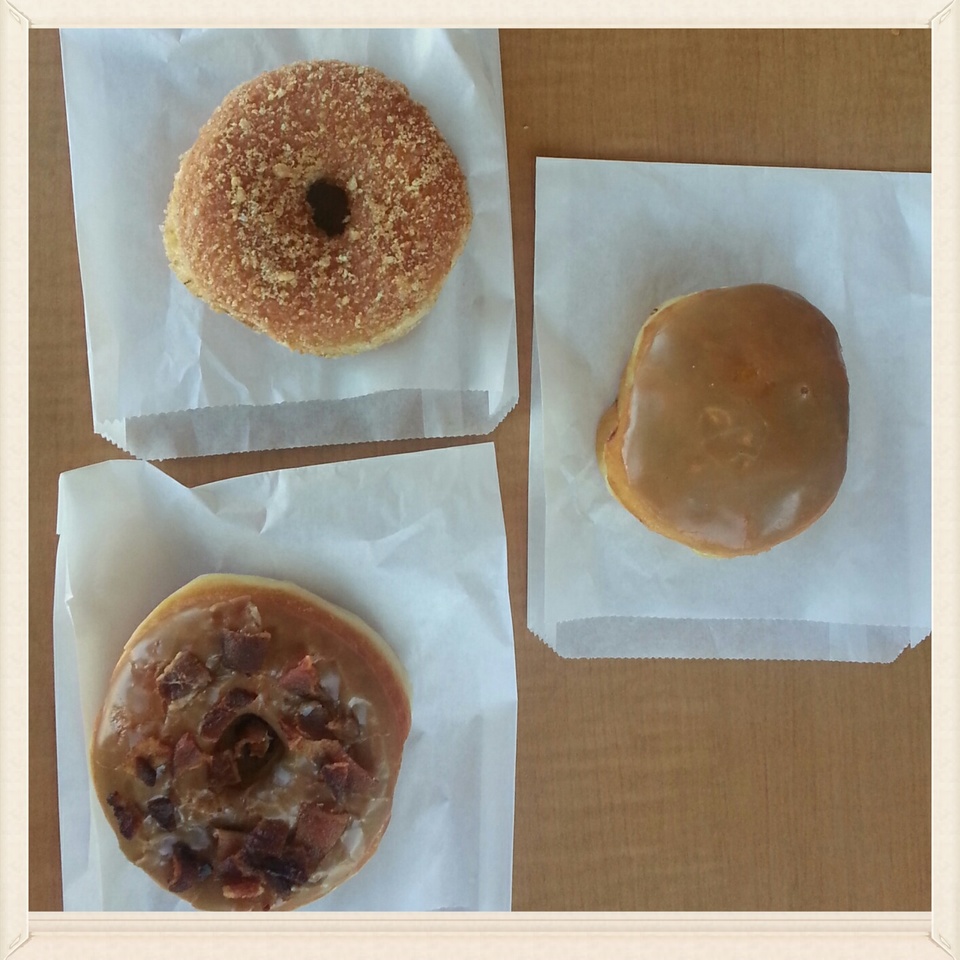 This was the first donut shop I stopped at during my drive cross-country. Nevada is full of casinos, and I sure am glad I took a gamble on this place! Great donuts and nice folks at the counter!
Ohio
Honey Fluff Donuts
Address: 6566 Joliet Rd Countryside, IL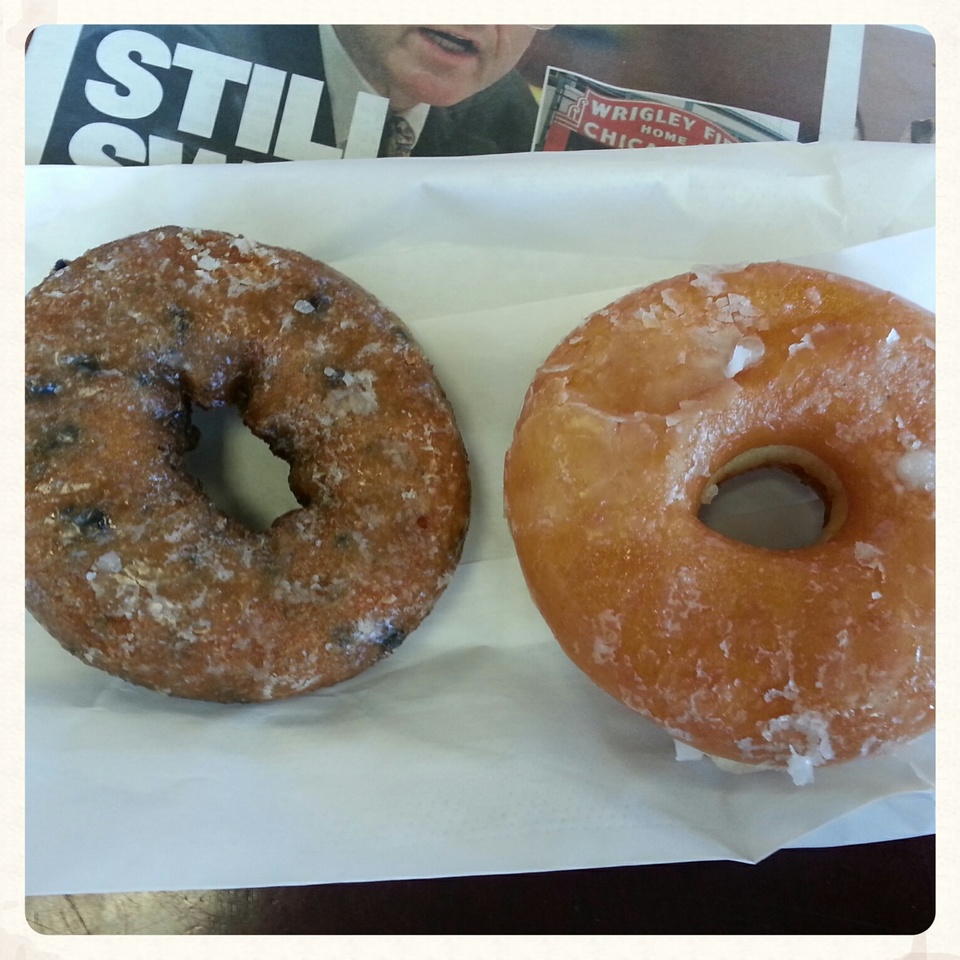 This was another random stop during that cross-country drive. Prior to this, we went to a grocery store to try to get some veggies and fruit for the road. Then we continued on and saw this donut shop. Of course we had to stop and sample! It's the first and only Honey Fluff Donuts I've been to.
Pennsylvania
Mighty Fine Donuts
Address: 2612 Parade St, Erie, PA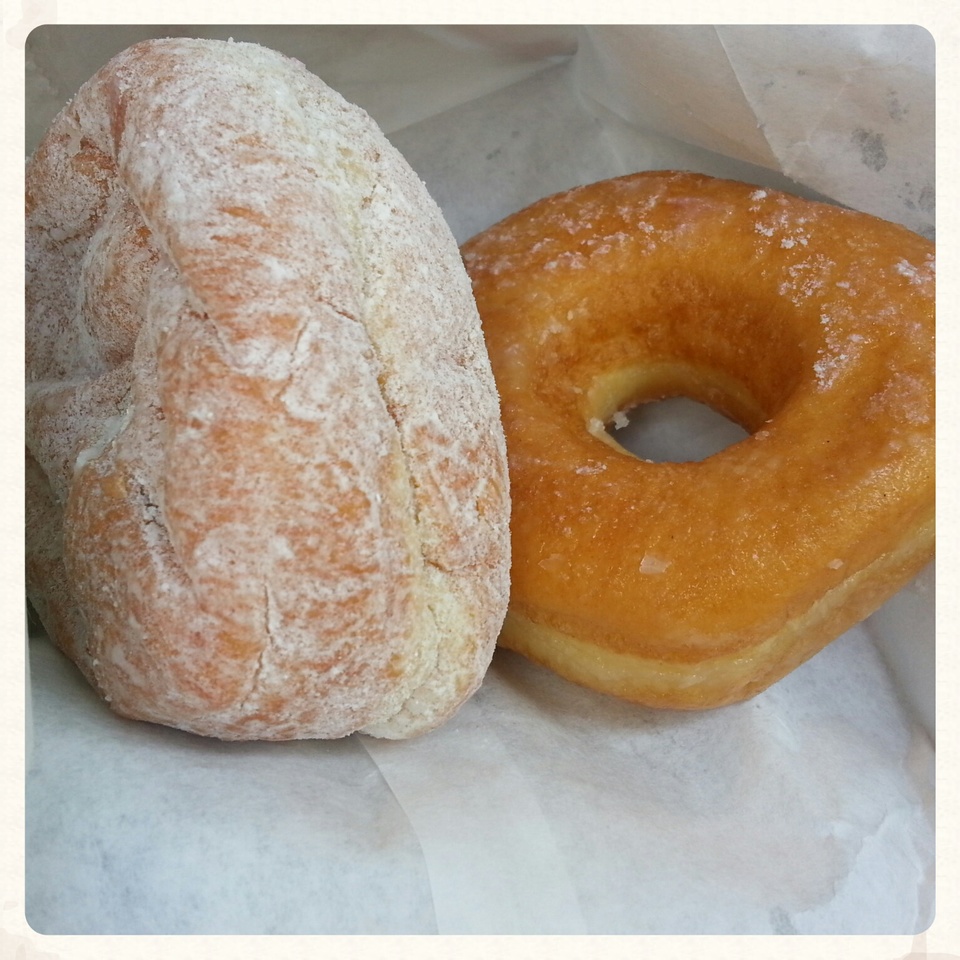 I read about Mighty Fine in Yelp, and man oh man, these were reeeeal good. It seems to be a hidden town gem, a bit out of the way from the main downtown area, but was clearly a popular local spot.
Rhode Island
Allie's Donuts
Address: 3661 Quaker Ln, North Kingstown, RI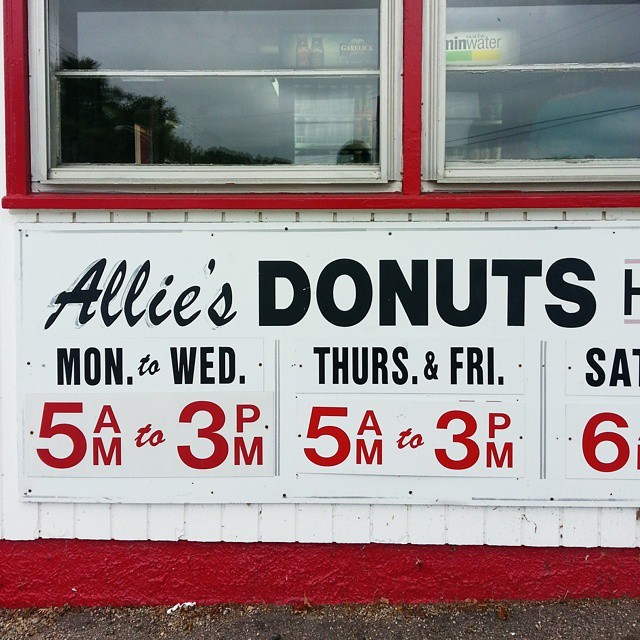 Last fall, I went on a mini-road trip to Rhode Island. The purpose: Get donuts and pizza. Allie's Donuts is the classic roadside donut shop that you dream about. The line is long, but not to worry—they move it quickly! Everyone is out in the parking lot, eating their donuts, and looking super happy—join them!
What are some of your favorite donut shops? Do you have a favorite type of donut?