This post is part of our Non Sequitur Fridays series, which will feature a different Wistia team member's take on a non-Wistia-related topic each week. It's like our "employee of the month" but less "of the month"-y. Matt Juszczak does dev-ops at Wistia. This is his first Non Sequitur!
I used to have an irrational fear of flying. Between 2001 and 2008, I flew once, and that was only because my then-girlfriend asked me very nicely. Contrast that seven-year drought to the hundreds of flights I took as a kid. Obviously, I found new means of transportation to sustain me: train and car!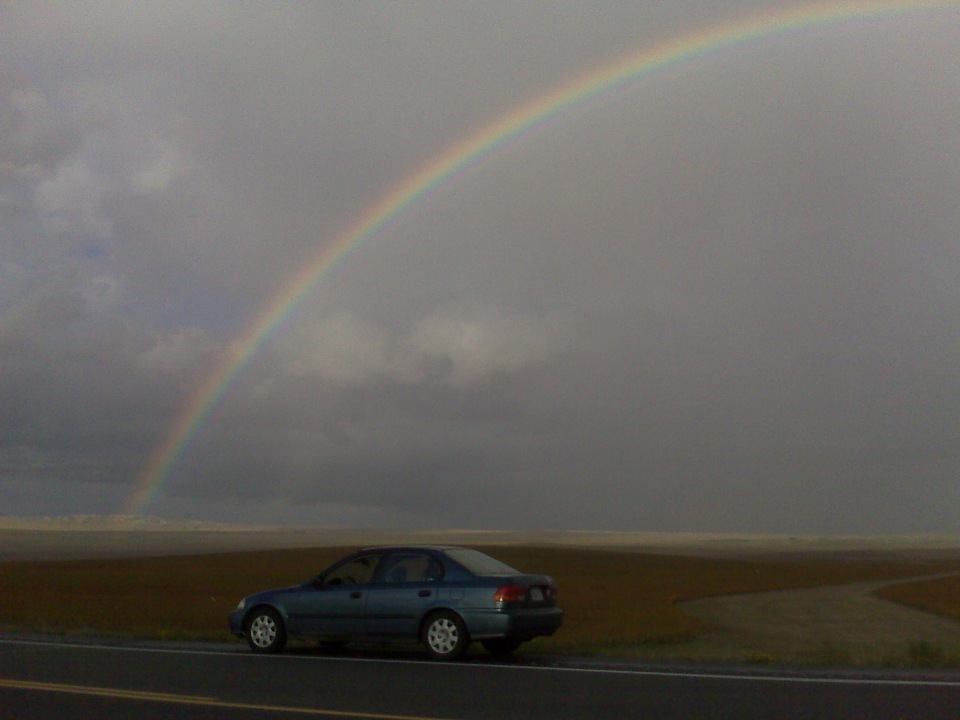 In the summer of 2008, I took a three-month, 22,000-mile road trip across the country, hitting almost every state in the contiguous United States. While I hope to write about my experiences by train and (more recently) plane in the future, here's a list of my favorite things to do and see in each of the 50 states based on that and many other road-tripping experiences.
Find your favorite state and see if you agree!
Alabama
I hadn't been to Alabama before my road trip. Being a NASA geek, checking out their facility in Huntsville was definitely worth it. I was also excited to try fried okra, and Alabama definitely delivered. The best experience of the trip was Auburn University and Toomer's Corner! While not a big football fan, I had always heard that experiencing Auburn was highly recommended: that town definitely has power and passion behind their local university. I also spent some time in Birmingham, which I really liked—particularly the BBQ at Jim 'N Nick's!
Alaska
What I remember best about Alaska is passing by icebergs and brash ice on a cruise ship, with snow-capped mountains right beside us. Eagles were everywhere, and once we glimpsed a pod of orcas. The endless golden twilight made it feel like we were suspended in a magical realm.
Arizona
Arizona is my favorite state, and one of the few places I would consider moving if I ever left Boston. One of my favorite areas is Sedona. The red rocks are gorgeous. But nothing beats Flagstaff, especially the Flagstaff Brewing Company, one of many brewing companies there. Their bean burgers are among the best I've had! There is also a lot of nature near Flagstaff. Since it's 7,000+ feet above sea level, the temperatures are much cooler than Phoenix or Tucson. You can do some underground hiking at Lava River Cave. And of course, you'll want to stand on "the" corner in Winslow, which is definitely a site to see! Good year-round temperatures, low humidity, great food and outdoors, and the ability to drive a few hours in any direction and experience a different season are what make Arizona #1 in my book.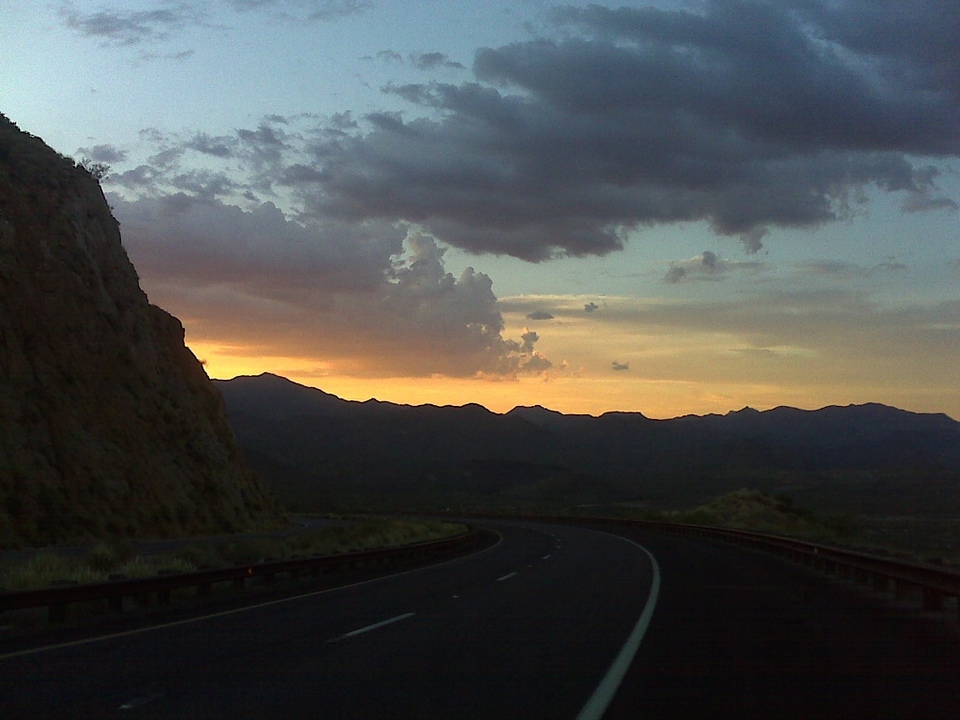 Arkansas
Arkansas is "the natural state" and a great spot for outdoor fun. The state is famous for its scenic drives. Arkansa's Scenic 7 runs north-south through the state, passing through the famous Ozark and Ouachita mountains. There are also several scenic roads through the massive Ozark National Forest. Stop in Pocahontas for historic tourist attractions.
California
While San Diego is my favorite California city, I think my favorite area for driving is the redwood forests up north. The whole coast highway is spectacular, of course. I've had great sushi in Bakersfield and, of course, great wine in the wine country. One of my favorite memories is driving over the Golden Gate Bridge blaring the theme song from Full House. I also had a great time in Ventura: the beaches, food, and people there were awesome!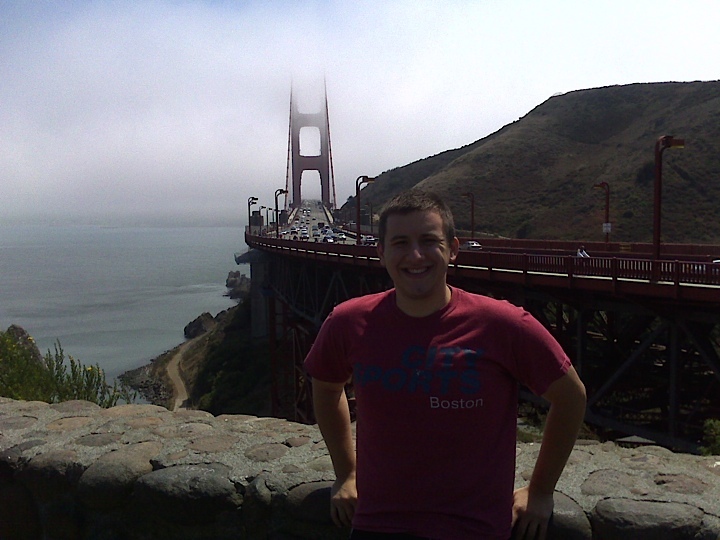 Colorado
A standout for me among all the great scenic roads in Colorado is Highway 67 from Wetmore to Sedalia. While you're there, check out the New Belgium Brewery in Fort Collins. They make Fat Tire, my favorite beer. The brewery is also all about cycling, which is a big hobby of mine, so I really like them double. The Sink in downtown Boulder is a great local bar with a long history. I also did some serious hiking in the Flatirons near Boulder. Rush Bowls has the best acai and granola bowls ever. But the best experience I had in Colorado was diving down into Royal Gorge in a helicopter—woo-hoo!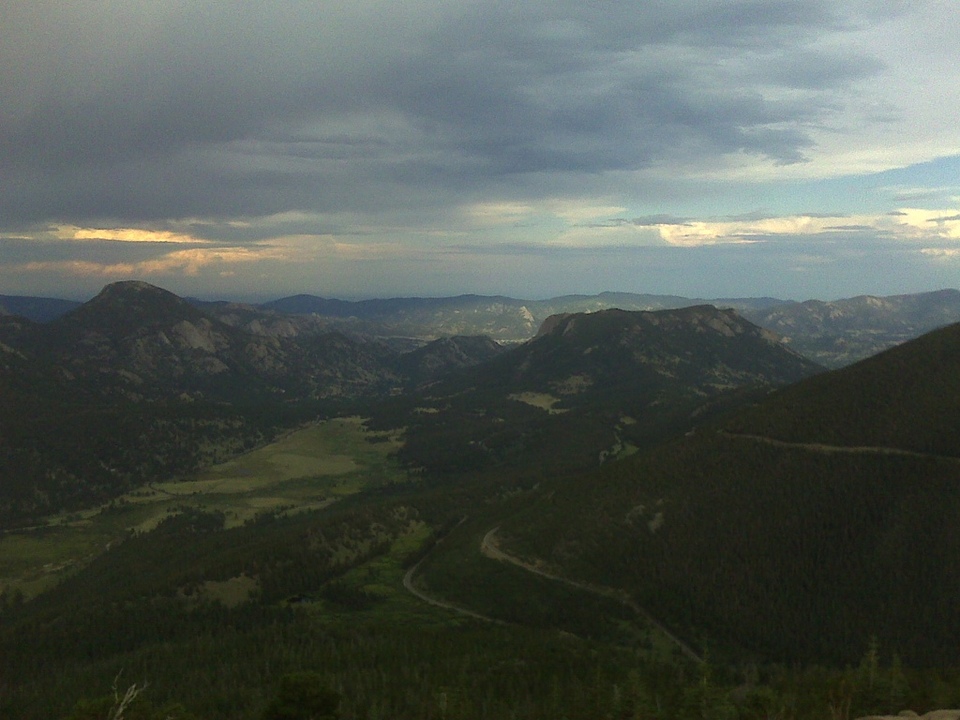 Connecticut
You might think Connecticut is boring, but the Amtrak run along the coast offers beautiful views. A standout among the many seafood restaurants is the USS Chowder Pot, which has multiple locations. My favorite bar in Connecticut is Tigin's Irish Pub in Stamford, home of the best Guinness pour this side of the Irish Sea.
Delaware
Delaware is overrun with historical stuff, and you can check out a bunch of it on the Delaware History Trail. It's surprising how many historical sites from Revolutionary War times (and even before) are preserved, and waiting just off the beaten path in this heavily developed state.
Florida
I didn't spend too much time in Florida on my road trip, but I made nine trips there in 2010-2012 while chasing the final three space shuttle launches. Some of my best memories are from Orlando, including the Titanic replica, the Funky Monkey Wine Company restaurant, and especially the memories out at Kennedy Space Center. Now that Space Shuttle Atlantis is there for the public to see, I highly recommend everyone pay it a visit! Seeing three launches was an exhilarating experience, but being that close to something that flew so many millions of miles in space is thrilling as well.
Georgia
The beginning of the Appalachian Trail! Springer Mountain in the Northern part of Georgia is definitely a site to see if you're big into hiking. The Henry Aaron statue outside Turner Field in Atlanta is also pretty great.
Hawaii
I didn't make it to Hawaii on my road trip for obvious reasons. But my pick for an adventure there is a hike along the remote Na Pali Coast of Kauai on the Kalalau Trail—followed by a helicopter ride to check it all out from the air! Of course, if you're into surfing or paddleboarding, you'd probably give that a miss in favor of the Banzai Pipeline on Oahu.
Idaho
Wallace, Idaho holds my favorite memory from that state. This is where Dante's Peak was filmed, and it's right on the highway as you drive east leaving Washington.
Illinois
The only part of this state I've really spent time in is Chicago. The deep dish pizza there really is memorable, especially Giordano's. I also enjoyed seeing Meigs Field, which used to be an airstrip on Northerly Island before being torn down in 2003. The control tower is there still, and for people like me who knew this growing up as a kid (it used to be the starting airport in all Microsoft Flight Simulator games), it's a real treat to visit it. The parks in the area of Northerly Island are definitely worth checking out—they're comparable to Boston's Esplanade for sure!
Indiana
If you're a Kurt Vonnegut fan, you can visit his library in Indianapolis and even check out his IBM Selectric typewriter. Afterwards, you can dine at a Vonnegut-inspired restaurant called Bluebeard. (Vonnegut would've probably had the pork schnitzel.)
Iowa
Someone once told me how beautiful the fireflies are in Iowa, and they weren't kidding. One of my favorite memories of this state is driving through on my road trip on a hot summer night and seeing all of the fireflies flashing by on both sides of my car.
Kansas
Eastern Kansas is beautiful. I never expected it to be so green. I really enjoyed the drive down to Wichita and I think anyone who hasn't been to Kansas should make that trip. The plains stretch for as far as you can see in each direction, and depending on the time of year, they're so green! The first time you see that terrain opening up in front of you, you'll want to just pull over and gawk.
Kentucky
No trip through Kentucky would be complete without a stop on the Kentucky Bourbon Trail, especially the Jim Beam American Stillhouse. Once you visit all the member distilleries, you get a free T-shirt! Just be sure to designate a sober driver before you even step out onto the grass in front of the distillery…
Louisiana
Louisiana is all about New Orleans, which from architecture to food to history to random stuff you won't see elsewhere is a must-see destination on this continent. By all means, visit the French Quarter, though you might not be that impressed with touristy Bourbon Street outside of Mardi Gras time.
Maine
Maine is beautiful end-to-end! After you visit Acadia National Park, keep going "down east" to the "Sunrise County" area around Lubec and Eastport—it's like a trip back in time. Majestic Mt. Katahdin is the terminus of the Appalachian Trail and one of the best hikes on earth. Don't forget to check out Becky's Diner in Portland. Nuthin' Finah!
Maryland
Maryland has everything from Baltimore to beaches. But one thing it has that you won't easily find elsewhere are the "wild" (technically they're feral, since their ancestors were domesticated) horses that roam free on Assateague Island National Seashore. Their beauty and orneriness as they run free across the dunes is not to be missed.
Massachusetts
Ever since I moved to Massachusetts in 2007, I've been partial to Boston. Massachusetts has some of the best scenery I've ever seen. Take the Blue Hills: most people don't realize how close this great view is to the city. The Skyline Trail is about 9 miles and well worth the day hike, with multiple views of Boston throughout. Additionally, I find Lee, MA, to be great for hiking, particularly southbound on the Appalachian Trail to a nice hidden lake that's popular with thru-hikers coming up from the south. Finally, nothing beats Café Adam in Great Barrington. I haven't been to their new location yet, but Adam always keeps the menu crisp and refreshed. It's some of the best food I've had in the state!
Michigan
When I think of Michigan, I think first of Bell's Oberon, an awesome seasonal Michigan wheat beer. The fact that this is a bigger deal to me than all the outdoor recreation on the Upper Peninsula should tell you what a truly great beer it is.
Minnesota
Minnesota is the land of 10,000 lakes (and 10 billion black flies). Besides fishing, there's the Mall of America and the Minnesota Vikings. Minnesota is also the birthplace of Spam.
Mississippi
You might think there's not much to do in Mississippi besides sit on the porch, but in fact, it's a place of great natural beauty, Southern hospitality, and plenty of gritty Civil War history. It's also the birthplace of Elvis Presley and you can visit this amazing shrine to The King free of charge.
Missouri
Everybody visits the Gateway Arch and the Liberty Memorial, but don't forget Bass Pro Shops Outdoor World and the Worlds of Fun theme park.
Montana
Montana is so beautiful and open that it can make you a little crazy as you drive along. Possibly the most spectacular road in America is the Going-to-the-Sun Road, a national historic landmark that cuts through 50 miles of Glacier National Park's wild interior.
Nebraska
Omaha was a great town to check out. My favorite memories involve driving to the airfield and entering Iowa and leaving again… Turns out one of the towns in Iowa is actually on the Nebraskan side of the river. Lincoln, Nebraska is also a fine town. And I really enjoyed the steaks—they're as good as people claim!
Nevada
Two words: Las Vegas. Beyond the glitz, the hiking outside Las Vegas in Red Rock Canyon is definitely worth checking out! It's a short drive from Vegas, but most folks don't know about it.
New Hampshire
Mount Moosilauke is my favorite New Hampshire hike. Start driving west out of Plymouth (a good ol' college town with excellent downtown restaurants) on Highway 25 until you cross the Appalachian Trail. There's a parking lot on the left. Park there and hike for a few hours and you'll reach the base of Mt. Moosilauke. One of the hardest straight-up hikes you'll do, but the view is magnificent at the top. Bonus points: find folks going back to an inn owned by Dartmouth down an alternate path; it's really nice! On the civilized side, Portsmouth has to be my favorite town in the state. Try Martingale Wharf or the Roundabout Diner for some great food.
New Jersey
I grew up in New Jersey, so I'm a bit biased, but one thing Jersey is known for is great pizza and bagels. I have hands-down tried almost every bagel and pizza place in the state (okay, probably not). However, I think it's fairly safe to say that the top pizza place in New Jersey (and therefore the best pizza place in the country) is Manville Pizza in Manville, NJ—so good it has no website. The best bagel place, by far, is A&B Bagels in Andover, NJ. Try their french toast bagel, swing by for a cup of soup in the County Seat restaurant, and then check out a hike at High Point State Park, New Jersey's tallest point. Also amazing in New Jersey is the southern beaches. My favorite beach has to be Brigantine Beach, NJ, just north of Atlantic City. Unfortunately it took some damage with Hurricane Sandy, but the island has recovered and last I checked was thriving. All in all, if you haven't had a chance to visit New Jersey, a visit to the beaches with pizza and bagels in hand will surely be a good time!
New Mexico
White Sands National Monument, Carlsbad Caverns National Park, Chaco Canyon, Sandia Peak Tramway; don't get me started...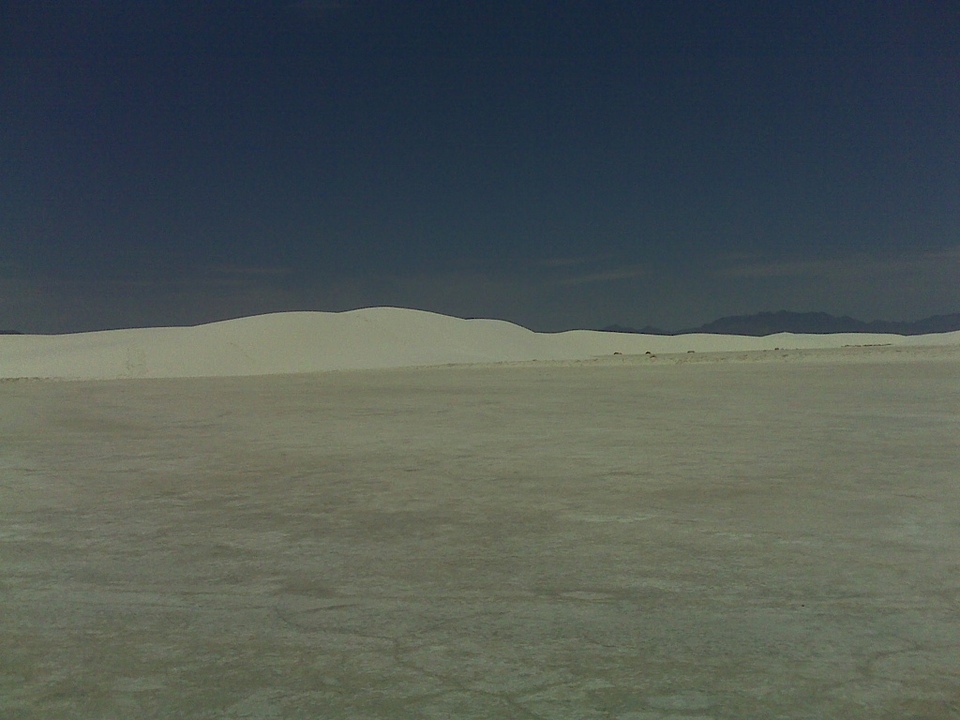 New York
Ah, Magnolia's cupcakes... The best cupcakes I've ever had. I have many fond memories of bringing dozens and dozens of them on an Amtrak train back to Boston and handing them out to strangers, who also loved them. Then there's Grimaldi's Pizza in Brooklyn. It doesn't beat Manville pizza in New Jersey, but it's close!
North Carolina
When it comes to driving, don't forget the Blue Ridge Parkway ends in Asheville, which is a very cool place in itself. While you're there, check out the eye-popping Biltmore Estate. Then there's The Outer Banks where flight was invented, and the Smokey Mountains National Park.
North Dakota
While I've driven through North Dakota multiple times, my best experience was going through North Dakota on the Empire Builder, one of Amtrak's historic long distance trains. Check out Fargo if you want some town energy out there on the plains.
Ohio
I have warm memories of Ohio. At one point on my road trip, I had to drive from Flagstaff, AZ to Dayton, OH in under 24 hours, which was quite the adventure. My favorite part of Ohio has to be Columbus. I was once taken to a bar in Columbus called Ugly Tuna Saloona. I'm not sure if it's there anymore, but if it is, definitely stop in. I remember that some of the back country near Dayton, OH, was also very nice.
Oklahoma
No state has more surviving miles of Route 66 than Oklahoma, with countless roadside attractions. Then there's the National Cowboy & Western Heritage Museum in Oklahoma City. You might also want to experience the sizzling symphony of buzzing locusts that you can hear almost anytime you're outdoors in summer in Oklahoma. If you have time, there're plenty of rodeos, too.
Oregon
Portland, OR, and Eugene, OR, are both great cities. You can't forget Voodoo Donuts if you're in Portland—those "fruit loop" donuts are a must-try! Another fond memory in Oregon was Mount Hood, which is an awesome site to see from downtown Portland. The one thing I remember about Portland is just how nice and friendly everyone was. If you're an ATV rider, check out the riding possibilities on the Oregon coast!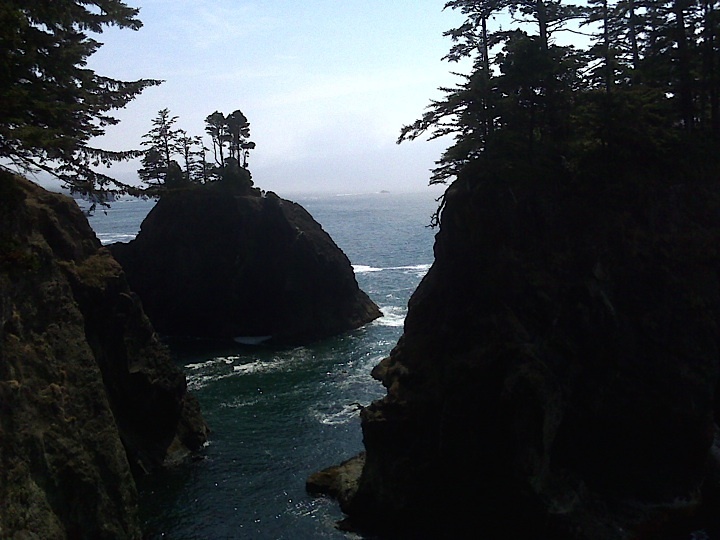 Pennsylvania
The Amish country in southeastern PA is picturesque and historically very compelling. And I love the rivers and the bridges in Pittsburgh. The views of the city from the Fort Pitt Bridge or Mount Washington are amazing. Philadelphia, of course, has the Liberty Bell and Constitution Center among heaps of historical places.
Rhode Island
Newport has wineries where I've had some good times, a lot of great scenery, and amazing homes and waterfront. Also, downtown Providence is something to see. On select evenings, there's a fire show, WaterFire, on the water at night.
South Carolina
South Carolina is famous for its long, sandy beaches, world-class golf resorts, and Federal style architecture. But probably the super-coolest thing to do in this state is row or wade or airboat your way into the Edisto River Treehouses for one of the most relaxing back-to-nature experiences imaginable.
South Dakota
Driving through the rugged terrain of South Dakota is an event in itself. I'm also a big fan of the town of Deadwood and its seamy history.
Tennessee
As a huge country fan, obviously I recommend visiting Nashville. I have great memories of posting an ad on Craigslist for a violin lesson and getting a response from a local country artist who spent an entire day with me improving my skills. People are amazingly nice down there. As for places to check out, be sure to go to Printer's Alley in downtown Nashville. Also, I highly recommend the food and music at Cadillac Ranch on Broadway.
Texas
Austin has it all in terms of food and music. Then there's the San Antonio Riverwalk—delightful! Tons of restaurants, and it's very romantic. Going without cell service in Western Texas really made me feel like an explorer. That was the only place on my drive where I lost service for an entire day.
Utah
Bryce Canyon and Zion National Parks are amazing, and only a couple of hours apart. Look down into the canyon in Bryce and go into the canyon in Zion. Be sure to take highway 14 between Zion and Bryce. It's a less-traveled road out of Cedar City, but the scenery is almost as grand as what's in the parks!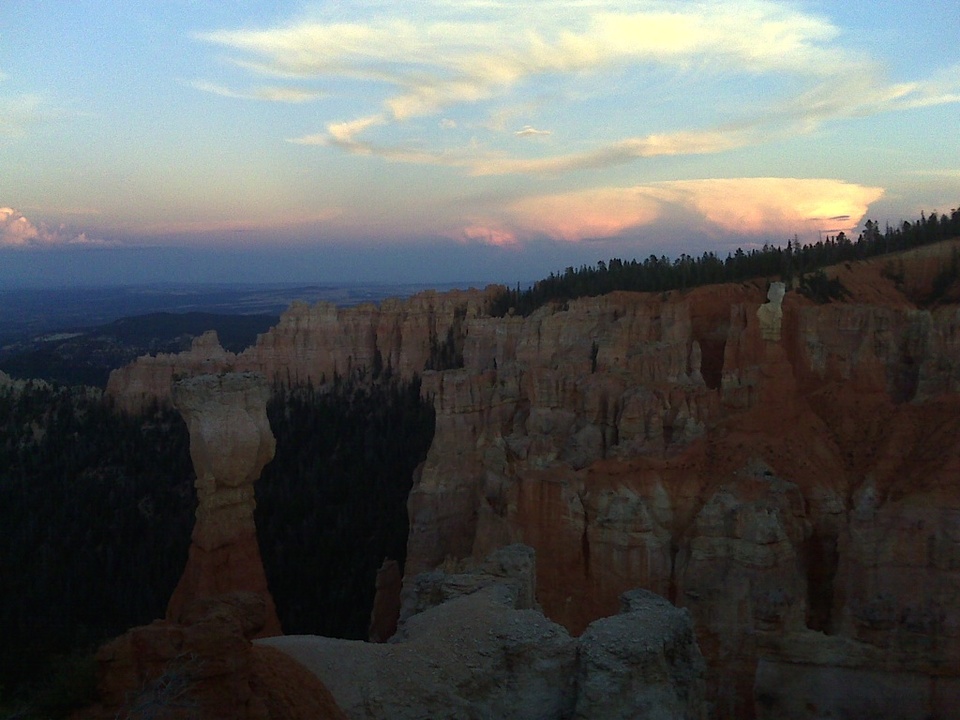 Vermont
Vermont is like an enchanted land where everything is just a little nicer. Hiking on the Appalachian Trail and the legendary Long Trail in the Green Mountains is what gets me.
Virginia
Virginia is a favorite state of mine because it's one of the first states I hit on my road trip. Driving down I-81, I stopped on a side road and experienced the Appalachian Trail for one of the first times. I did something called "trail magic," where you go to a local store, buy a bunch of water, beer, and snacks for thru-hikers, and leave it on the side of the road in a cooler. To them, after having hiked hundreds of miles if not more, it's like a mirage. They leave you nice thank-you notes. I ended up meeting one of the hikers and hiking with her and a small group for about a week. It was a great experience! One of the best recommendations I can give is to check out McAfee's Knob and Dragon's Tooth, two great views and somewhat challenging hikes, as well as the Home Place restaurant in Catawba, VA, a local favorite among passing hikers.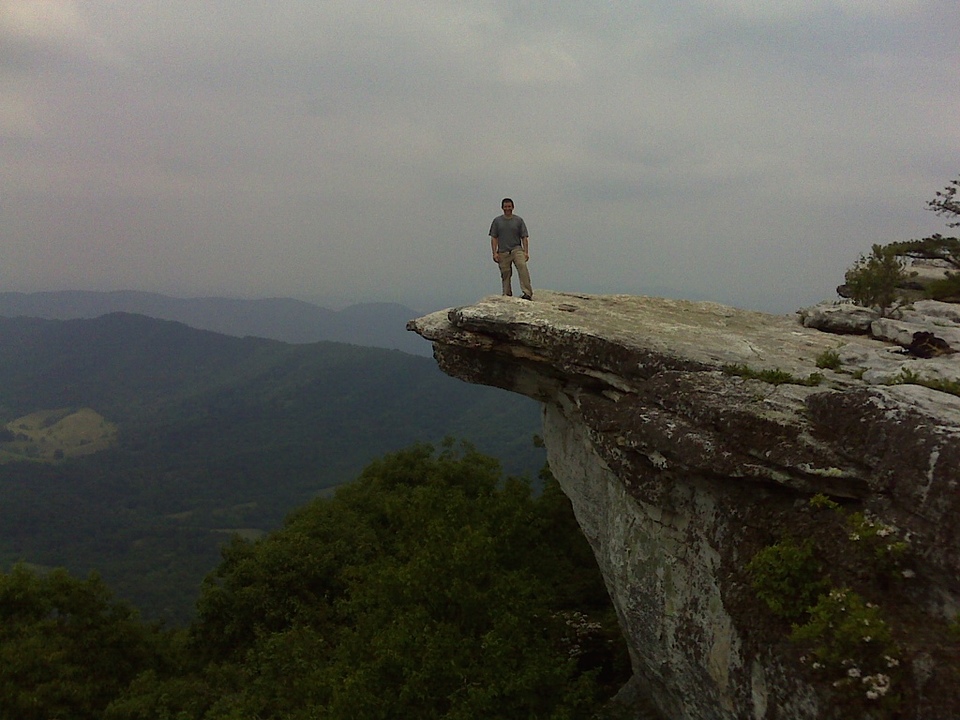 Washington
I've been through Washington twice: once on my road trip as I drove southeast towards Colorado, and again on the Empire Builder, Amtrak's northerly route long-distance train. One of my favorite memories of Washington is how green the eastern portion of the State is. I'm not a huge fan of tourist areas, but I really did enjoy Pike's Place Market in downtown Seattle. Of course, I had to check out every possible Frasier Crane reference while I was there! I'd say my favorite memory is walking and eating right along the water in Seattle. I can't quite remember the name of the restaurant, but the oysters and views were great.
West Virginia
Basketball, anyone? I wish I could say more about this state. Unfortunately, I drove through it at night time and don't remember much other than the high speed limits. It's also known for white-water boating and the bridge tour walk at New River Gorge.
Wisconsin
Wisconsin holds a special place in my heart, especially since I visited it last month to experience Country Fest. If you're a big country fan, I highly recommend checking it out at some point in your life! I drove most of the state, all the way north to Lake Superior and even into Michigan. Wistia's own Meredith was born and raised in Wisconsin, and was happy to help me find things to do and try. I really did enjoy Spotted Cow beer, a must-try if you're ever there. Additionally, I spent some time in Madison and have to say the restaurant A Pig in a Fur Coat served some of the best food I've ever had. Additionally, on my way back down the coast from Green Bay to Chicago, I stopped by Gibbsville Cheese, which happened to be mixed in with some beautiful scenery. Not only was it nice to have some backcountry driving, but the cheese was outstanding. Wisconsin wasn't lying when they say they make the best cheese in the country!
Wyoming
I've only been to Wyoming a few times, primarily on my road trip. One of my fondest memories was driving through the state and stopping at a bar in the middle of nowhere and experiencing some local hospitality. Unfortunately, I can't remember the name of the bar or even where it was located. However, I do remember the nice, rolling hills and my drive up to Devil's Tower, which was definitely a site to see. If you aren't familiar with it, it's a huge natural monument in the northeast section of the state. Yellowstone was a great camping experience, and I highly recommend it. Of course, there's the Grand Tetons down by Jackson Hole, which are some mighty handsome mountains, indeed.