This post is part of our Non Sequitur Fridays series, which will feature a different Wistian's take on a non-Wistia-related topic each week. It's like our "employee of the month" but less "of the month"-y. James Zhang is an engineer at Wistia. His last Non Sequitur was about the World Cup.
I'm an early adopter when it comes to apps and technology—not usually for selfie or social network apps, but for useful ones that'll save me time or headspace. I browse Product Hunt regularly, and I'm always on the lookout for cool new inventions. Here are a few that I like that you might find useful, too.
This iPhone app breaks down current affairs into small historical chunks, making it easy to understand and interesting to follow the news. Timeline's editorial team covers a wide range of stories on a daily basis and provides concise historical context for each story. I've learned things I didn't know I wanted to learn. Following Timeline for just a week will probably make you a much better trivia player.
Letterspace isn't just another note-taking app. It's not as bloated in features as some of its alternatives, and it doesn't distract you from the task at hand. It supports Markdown and has the cleanest implementation of a to-do list I've seen. There's a desktop app for Mac as well as an iPhone app, and they stay in sync seamlessly over iCloud.
Helium is a floating browser, meaning the window can just float on top of all your other windows. Imagine watching Netflix while writing a blog post or following a programming tutorial while coding, all without having to resize or switch between your windows. I'll contradict my Desktop Zero post here and say that multitasking can sometimes be a good thing!
Helium in action: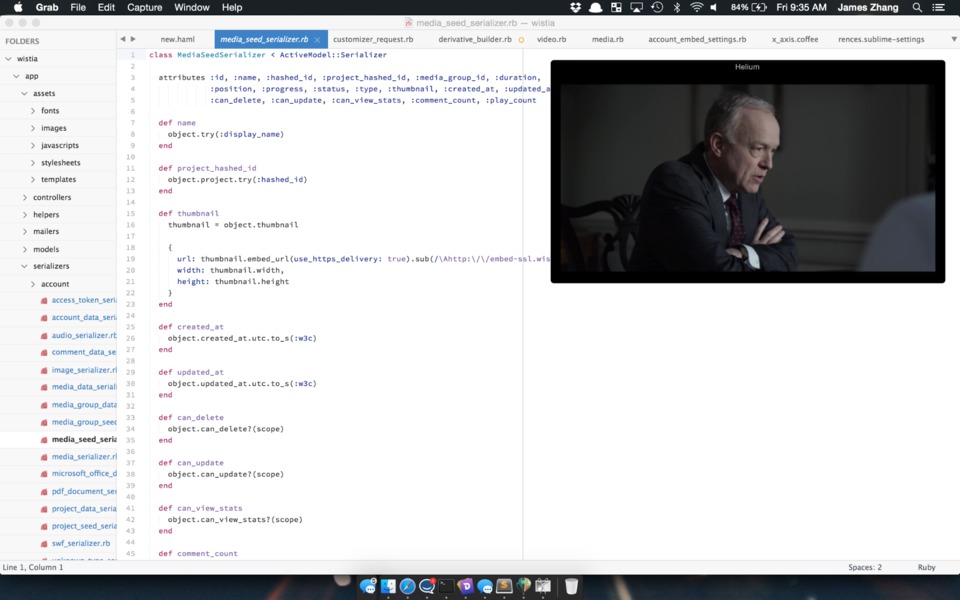 Do you use Uber? Protect yourself from surge pricing with this app, which will tell you the closest pick up spot that doesn't have surge pricing. It can be a little buggy at times, as it has told me to wait in the middle of the Charles River, but most of the time it is quite handy!
Do you use apps that save you time or energy? What are some of your favorite ones?