This post is part of our Non Sequitur Fridays series, which will feature a different Wistian's take on a non-Wistia-related topic each week. It's like our "employee of the month" but less "of the month"-y. Anders Chen is an engineer at Wistia. This is his first Non Sequitur!
It wasn't too long ago since I was a college student, desperate for cash. I was fortunate to have 3 part-time jobs that had generally flexible hours during the academic school year. Nonetheless, several frugal habits came out of that experience that still influence the way I spend money today.
1. Buying used technology items
When it comes to gadgets (e.g. cellphone or a laptop), depreciation can work in your favor. It's a lot like used vehicles. Laptops that are 1-2 years out from their original release year can be anywhere between 30-70% of the original manufacturer suggested retail price (MSRP). Macbooks tend to occupy the higher end of the spectrum, but if you're like me, owning a personal Macbook is like telling yourself that you're going to buy a used Tesla Model S someday—it's simply not happening.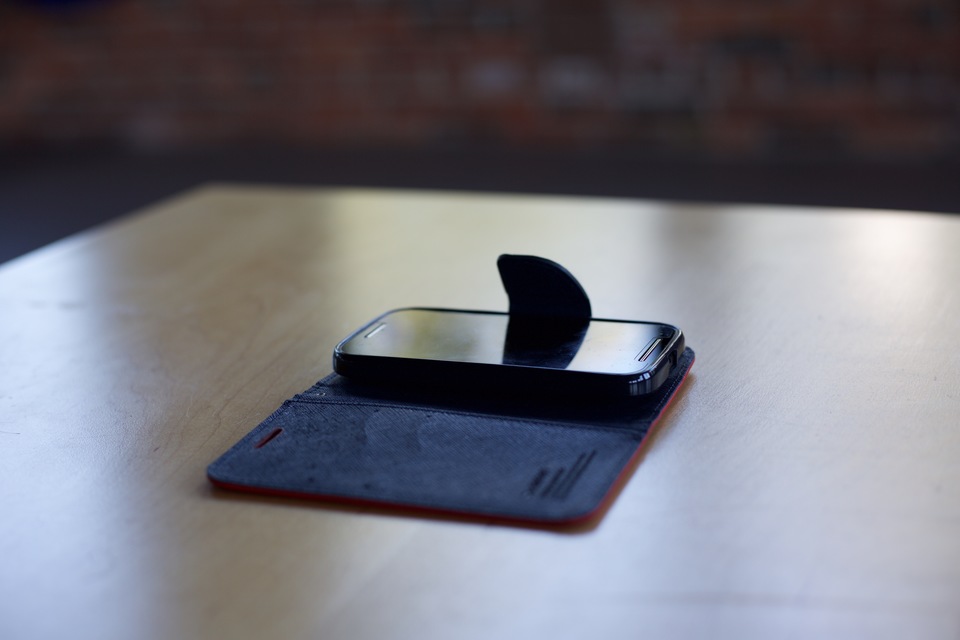 My current phone.
The last laptop I owned (and retired/sold back on eBay this year) was a Lenovo Thinkpad E420s (MSRP: $700+) that I had acquired for $300 in 2013. I'm currently using a Dell Latitude E6440 that I got second-hand off eBay for $399, while new ones of similar specs go for $1,100.
One day, one of my friends starting messaging me on Hangouts, telling me how he got the new Samsung Galaxy S3 and how awesome its unmemorable gimmicks were. He was quite hyped about it, and it would be roughly a year later that I would get up in his face about how I got a "pre-owned" Samsung Galaxy S2 (for $50).
It was only this year that I grudgingly retired the Galaxy S2 due to the fact that Sprint was in the process of deactivating the WiMax LTE signal in favor for their new LTE network.
I currently use a Motorola G (GSM), bought for $60, that was released in 2013.
2. Internet sharing
In most cities that don't have the blessings of Google Fiber, standalone internet packages are not cheap. Near-mandatory equipment rentals and additional service fees can rack up very easily and cause internet to easily cost $40-80/ month, depending on your tolerance for pain. One could easily split the cost up by sharing a wireless point with a neighbor to reduce costs significantly.
It was my second summer in Indianapolis and I was working as an intern in one of the big local tech startups. At the time, Indianapolis had some interesting internet service provider zoning agreements, which meant that you only had 2 (realistic) providers to choose from at any point in the city. What made things worse was that both local providers wanted 1-year commitments to get internet service at the promotional rates.
When I finished talking to AT&T and BrightHouse, their cheapest standalone plans were going to cost me roughly $45 or $70 a month respectively for their lowest advertised speeds.
"Something had to be done," I thought. I started knocking on my neighbors' doors asking whether they would be willing to share their wireless connection with me if I offered to pay a designated amount.
At first, I was paying $20/month to a fellow neighbor to have access to their wireless point. Later on, as I kept asking around, someone ended up letting me use their connection without cost for the several months I was interning. Your mileage may vary—I had the luck of being in a large condo building at the time.
Now, internet is included in the rent that I pay (and I share it with 3 others).
3. Cutting my own hair
Haircuts can cost anywhere between a meal at McDonalds or Fogo de Chao.
My mother had cut my hair growing up, so I never really paid for any of my haircuts back then. Going off to college, I was away from home and I had started letting my hair grow out at first. It was in no time that I looked like I had come out from the 1980s mid-way through my freshman year.
As summer rolled around, the hair was becoming more of an annoyance and less of a fashion statement. A friend of mine told me about how he started cutting his own hair with a Wahl haircut kit and how it worked well for him. Per his recommendation, I ordered a kit off Amazon and started doing my own haircuts from that day forward. My own haircuts certainly aren't perfect like the pros, but it gets the job done.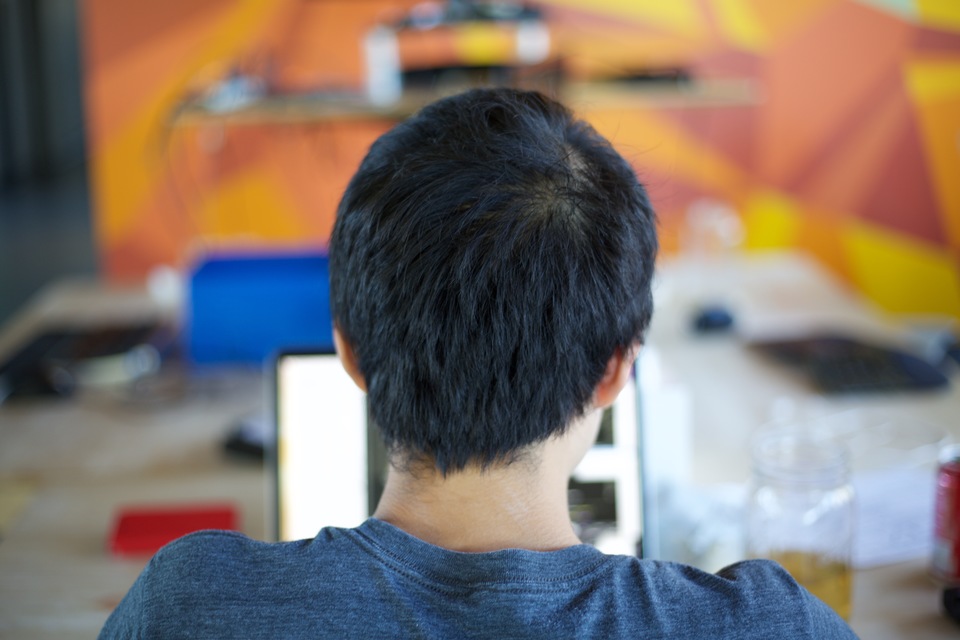 Check out that timeless artistry.
4. Buying household items from Craigslist or Goodwill
You would be surprised at what you can find for cheap on Craigslist or Goodwill. Craigslist, in particular, works well with the moving in/out seasons in Boston when everyone is trying to get rid of excess stuff. Goodwill (depending on location) occasionally has decent furniture along with other items, such as kitchen appliances and silverware, at a bargain.
Goodwill finds (back in Indy when I moved in during the summer of 2012):
Kitchenware (4 different sized plates and 2 sets of silverware) - $3
Compact computer desk (with drawers) - $20
Desk Chair - $6
Similarly—with my recent move in Boston:
IKEA Desk - $20; (Store Price: $36 after tax/shipping)
IKEA Leather Chair - $8; (Store Price: $44 after tax/shipping)
Balance
It's been a fun and cost-effective journey so far. The frugal lifestyle is usually thought of as demanding and possibly very depriving—for one to stay the course. However, even as frugal as I am, I still partake in a luxury or two (namely travel and food), as it helps strike a well-needed balance in my own life.
What's the most you've ever done to save up money?