My now husband Paul and I just returned from our honeymoon in Indonesia. It was a great mixture of relaxation, sunshine, culture, and adventure—all things I look for in a vacation. Here are some highlights from the trip.
Crystal Bay
Paul and I spent the first few days on the coast of Bali in Nusa Dua. After some time relaxing at our hotel, we were itching for some activity, so we went on a boat trip to Crystal Bay in Nusa Penida.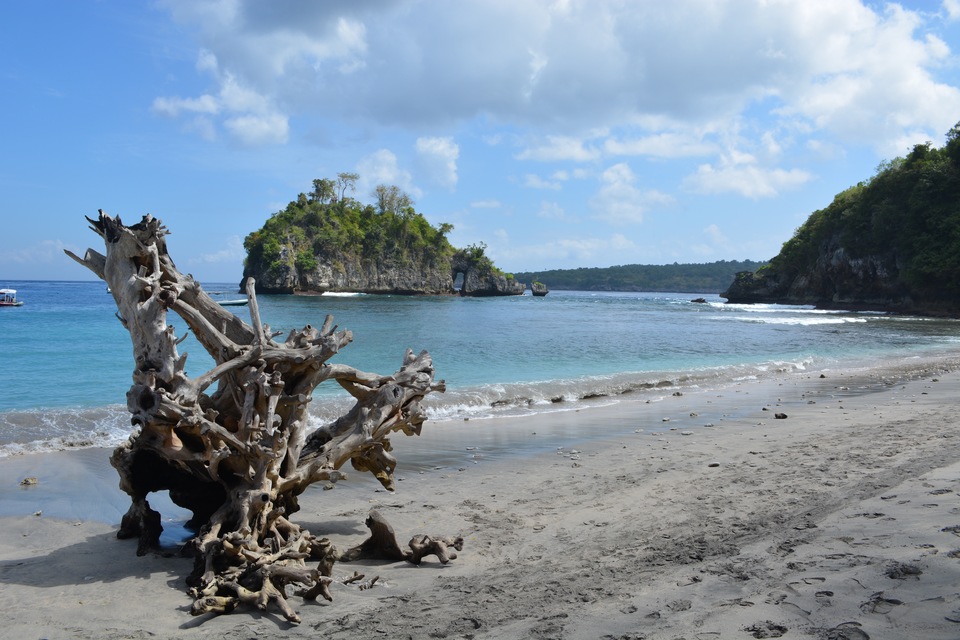 The beach was beautiful and the snorkeling was great—lots of fish and one very creepy sea snake that I thought bit Paul.
Puras
Every village in Bali has gorgeous Hindu temples. They are open air places of worship enclosed in walls and very intricately decorated. One that we visited was built in 944 AD. I find it so neat that the traditions are still alive after so many years!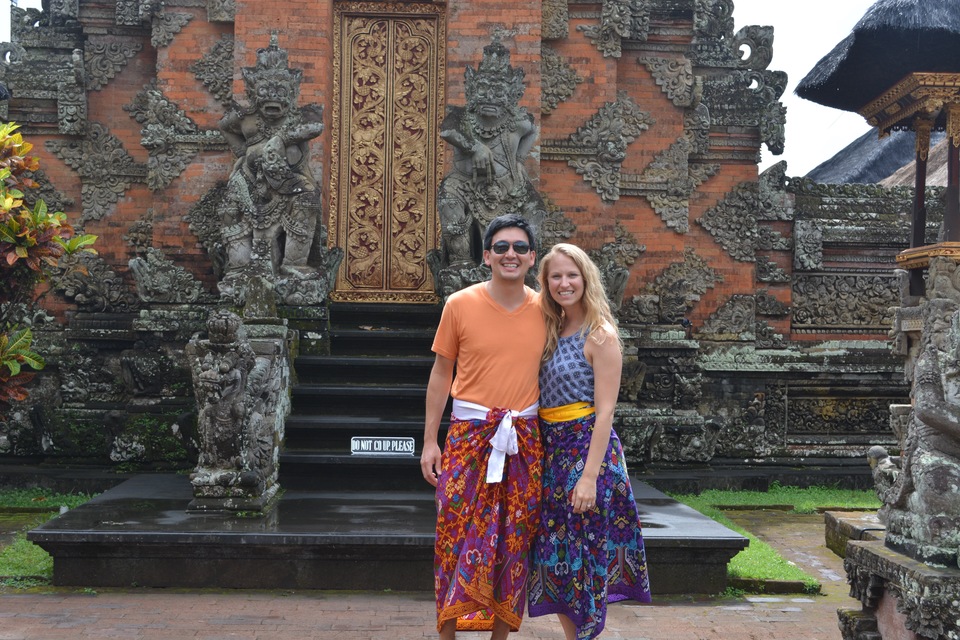 Baby monkey
Our next stop took us to Ubud, an inland tourist destination in Bali. We stopped by the Monkey Forest and discovered a gorgeous park right in the heart of the bustling town. The park is very lush, with tons of trees, vines, and a river in a deep ravine. It's also riddled with temples and statues, some covered in moss. Did I mention there are monkeys everywhere? I was particularly fond of this little guy:
Ubud adventure
There are so many activities to do in and around Ubud. Paul and I went on a bike trip through the countryside between Mount Batur and Tegalalang and a rafting trip on the Ayung River. To document these, I tried using a GoPro for the first time ever! Here is a clip from our rafting trip:
Giant mantas
After Ubud, we left Bali to fly to a nearby island called Flores. There, we hopped onto a live-aboard dive boat to tour around the Komodo National Park diving spots. Although I'm a bit of a worrywart diver (I breathe through that tank so fast!), I have to say, there was a lot to see underwater! Colorful coral, huge fish, and my favorite of all, giant manta rays.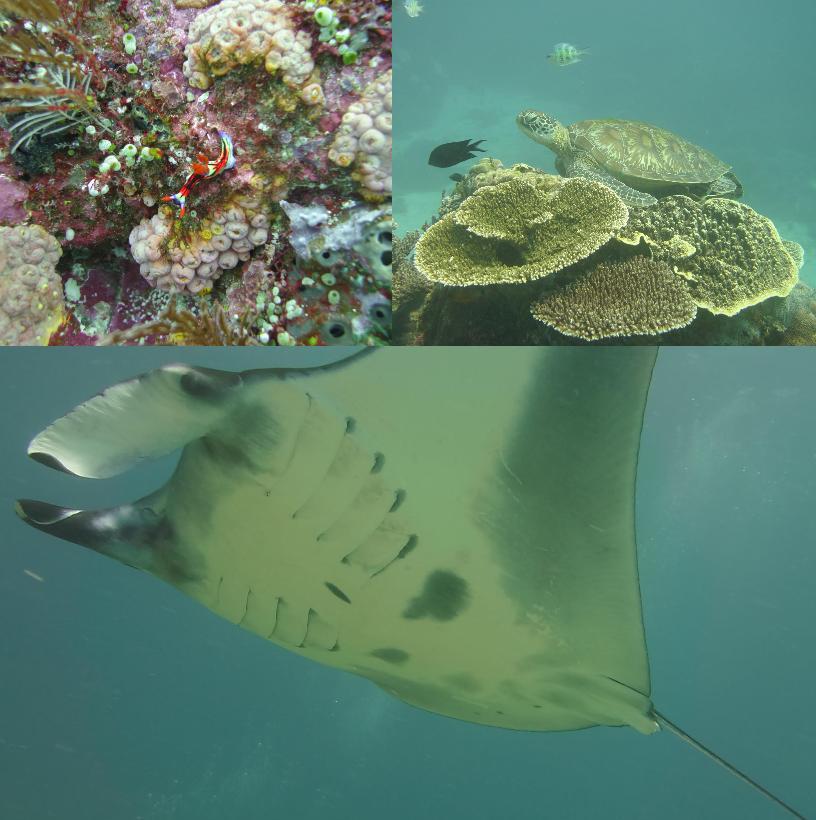 After all this adventuring, Paul and I returned home as Bapak and Ibu (Mr. and Mrs.), which is the best souvenir of all. :)