This post is part of our Non Sequitur Fridays series, which will feature a different Wistian's take on a non-Wistia-related topic each week. It's like our "employee of the month" but less "of the month"-y. Sarah-Mei Estrada is a Customer Champion at Wistia. This is her first Non Sequitur!
The summer months were spent trying to forget the words "polar" and "vortex", but with all the holiday decorations that have been popping up, I know I can't ignore the upcoming season any longer. But having survived my first New England winter, I'll be entering my second one a lot more prepared! Sweaters that are thicker than a t-shirt? Yep! Socks that reach higher than my ankles? Check! A true winter jacket to keep out the frosty air? You bet—the longest one I could find!
If you're like me, you're only willing to get all bundled up if there's a cozy destination in mind. And what's more cozy than a mug of hot chocolate? It turns out, there's a great variety of hot chocolate out there. Here are a few different spots here in Cambridge/Boston that are definitely worth a winter trek!
---
Finale
30 Dunster St, Cambridge, MA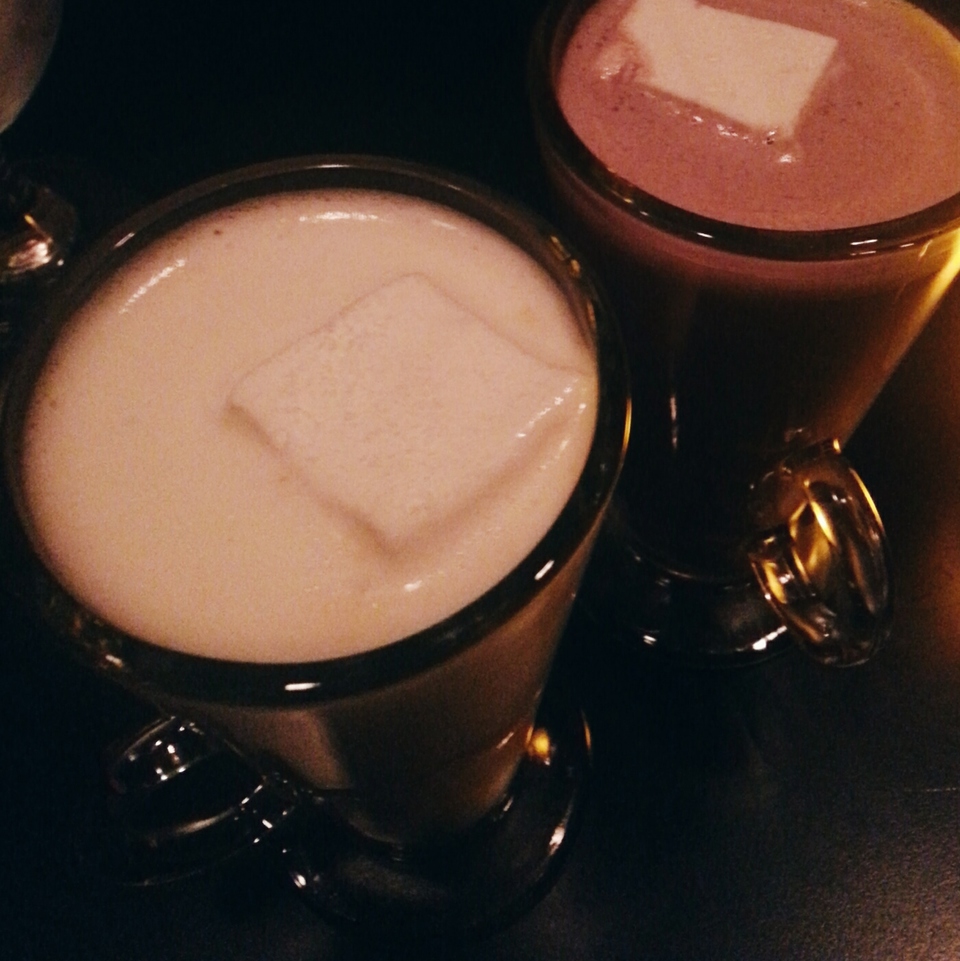 Even if white chocolate isn't your go-to hot chocolate flavor, you gotta try it at Finale. It tastes like a melted White Rabbit (a creamy milk candy). Super smooth, it's almost like drinking a glass of milk, except packed with sweetness. The star of this hot chocolate may very well be the giant marshmallow. Also, the staff here are the friendliest! Delicious hot beverage and really nice people in the middle of the cold, bleak winter? Yes, please!
Good for: A chilly evening when you and your special someone want to enjoy hot chocolate over a candlelit table.
---
L.A. Burdick
52 Brattle St, Cambridge, MA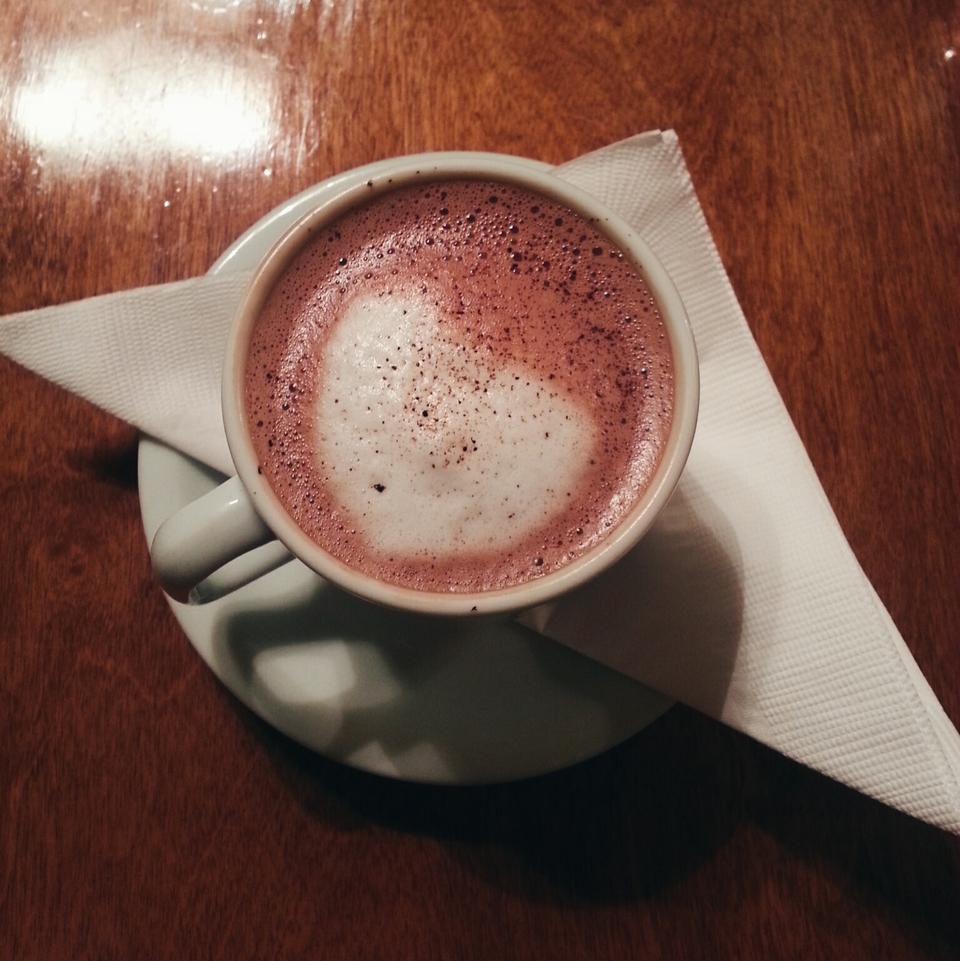 L.A. Burdick was one of the first recommendations I received back in my Boston touristy days. The milk hot chocolate is thick in texture, with a slight bitterness paired with the rich sweetness. A dollop of cream floats in the middle. Tastes so so good, and smells so so good—so much flavor comes in a small cup that the best way to enjoy it is sipping it nice and slow.
Good for: An afternoon after the first snow emergency when you and your best bud want to swap best snow shoveling practices.
---
Thinking Cup
165 Tremont St, Boston, MA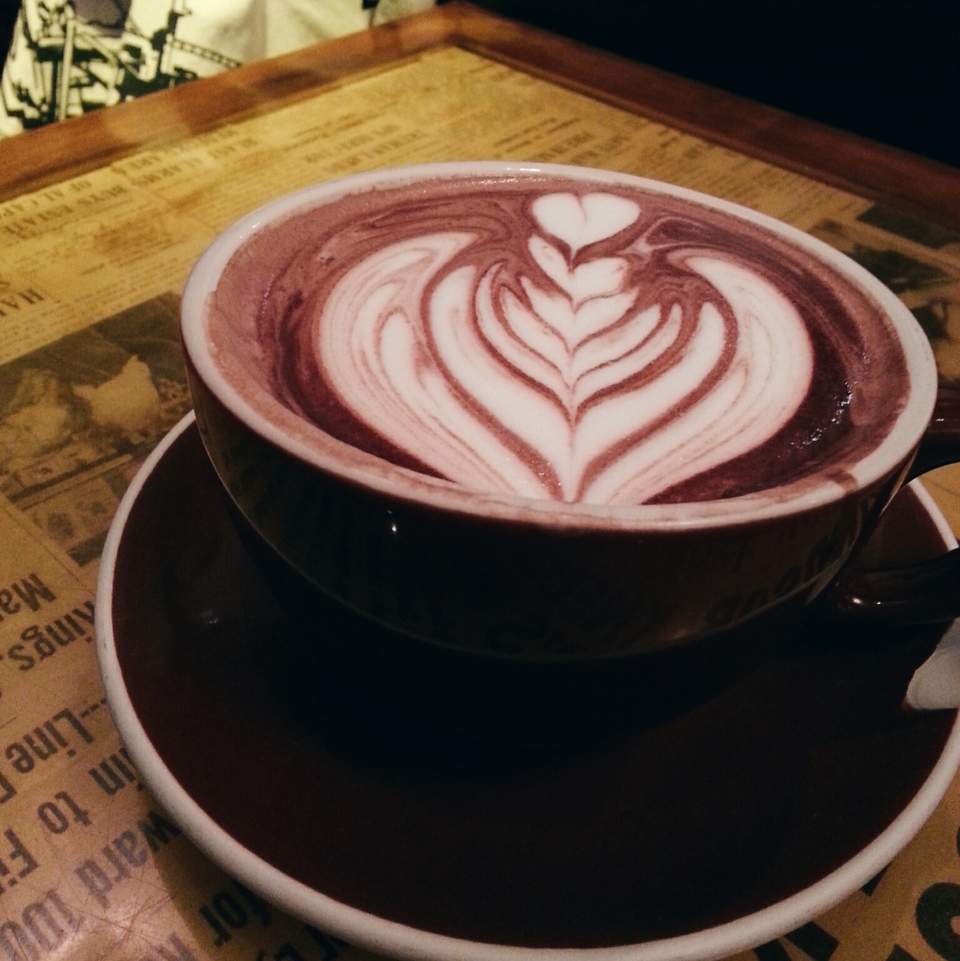 Are you someone who likes the idea of hot chocolate, but finds that the taste is just way too sweet? Not to worry, the French hot chocolate at Thinking Cup has a reeeeal mellow sweetness. In fact, I almost couldn't tell I was drinking hot chocolate (not a bad thing!). This is definitely the hot chocolate to try if you're a big coffee drinker.
Good for: A mid-day break in between all that holiday shopping you're doing!
---
Cafe Vittoria
290 Hanover St, Boston, MA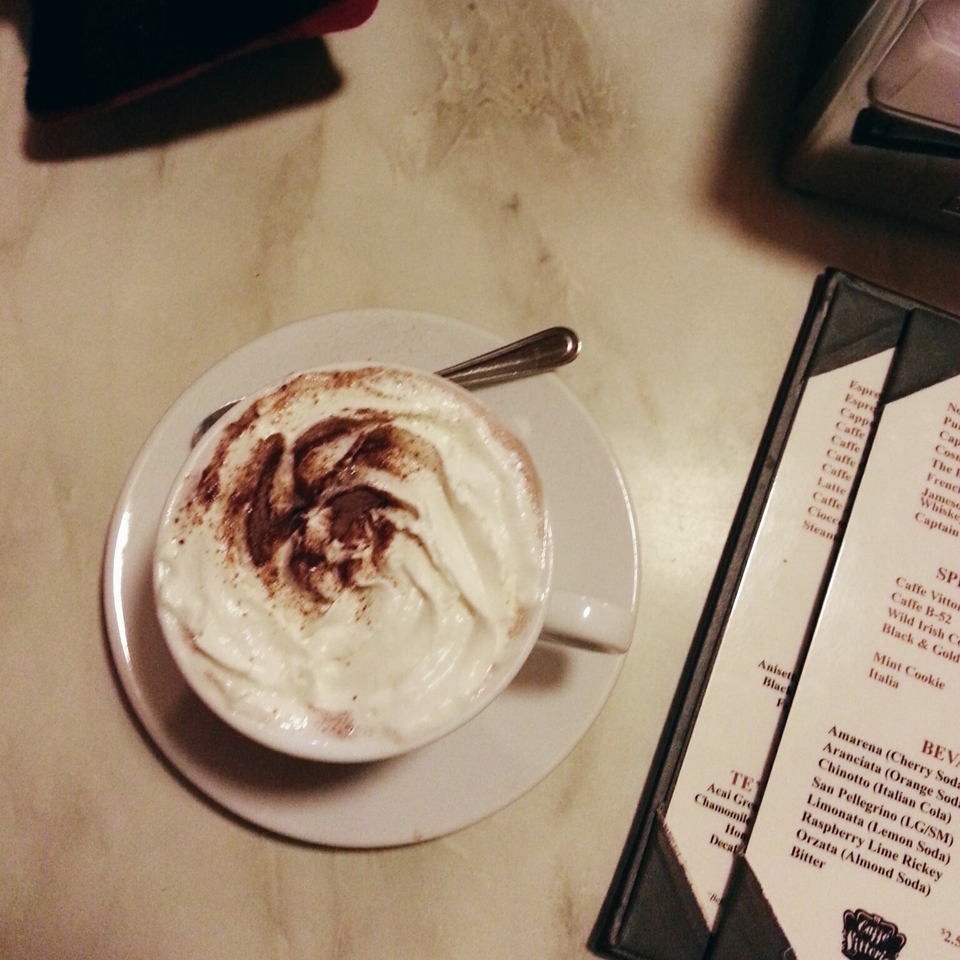 Chocolatey sweet and topped generously with whipped cream, this is probably the most "classic" of all the hot chocolates in this list. They even have hot cocoa variations mixed with alcohol. Childhood you, meet Adult you! And they play Sunday football on their TV!
Good for: A snowy morning when you want to be reminded of the hot chocolate your mom used to make while you watched cartoons.
---
Starbucks
Boston Logan Airport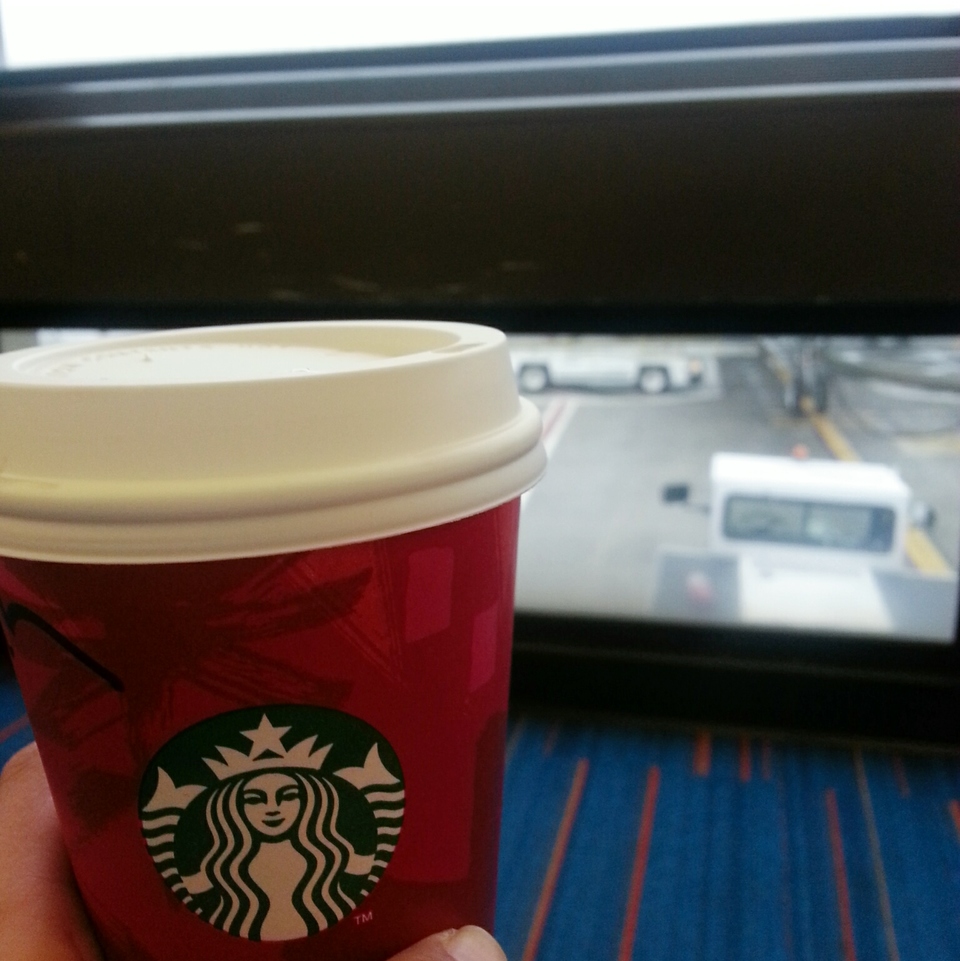 Here's the spot to hit up when you're looking for something quick and dependable. And when served in their familiar red holiday cup, suddenly, holding that cup of hot chocolate has you thinking of twinkle lights and sparkly tinsel!
Good for: A hot chocolate fix to kickstart your jet setting journey, hopefully to a warmer spot…like California :)