This post is part of our Non Sequitur Fridays series, which will feature a different Wistia team member's take on a non-Wistia-related topic each week. It's like our "employee of the month" but less "of the month"-y. Joe Ringenberg is a designer at Wistia. That similarly-dressed rascal is his daughter, Lux.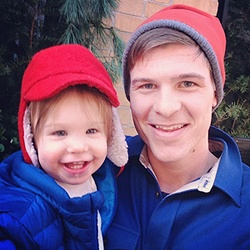 Picking a font is tough business. If you do it right, nobody notices, but if you do it wrong, everyone makes fun of you for using Comic Sans.
Browsing type foundries and font blogs is my idea of a good time, but there's a lot of garbage out there, and committing to a totally new typeface is more than a little intimidating. For all the little UI tweaks that made up our recent new look, cleaning up and standardizing the typography was by far the widest-sweeping change. So how did we find the best font ever?
For starters, we had some pretty specific functional demands - it had to be legible at different sizes and weights, and look good everywhere from button styles to paragraphs of text.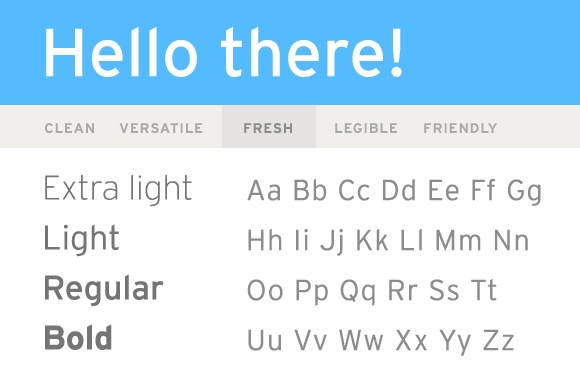 Most importantly, it had to feel right. Easy to read, but not bland. Like it wants to be your friend, but not like it's trying too hard. Good manners, but still up for fun. Business-type fun.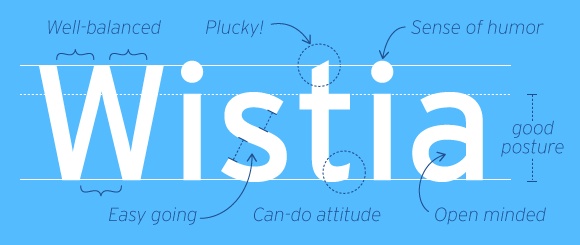 The typeface is Interstate, designed by Tobias Frere-Jones and based on the standard for highway road signs. It's a good font for facts, and looks confident.
The letterforms are spacious, designed to be read at a glance, and have a consistent geometry that feels technical without being cold. Like a friendly robot butler with a heart of gold.