This post is part of our Non Sequitur Fridays series, which will feature a different Wistia team member's take on a non-Wistia-related topic each week. It's like our "employee of the month" but less "of the month"-y. Meredith Eves coordinates people operations at Wistia. Her last Non Sequitur was about running a half marathon.
Jamaica Plain, or "JP", is one of Boston's 23 neighborhoods, located just about 5 miles from downtown, right off the Orange Line.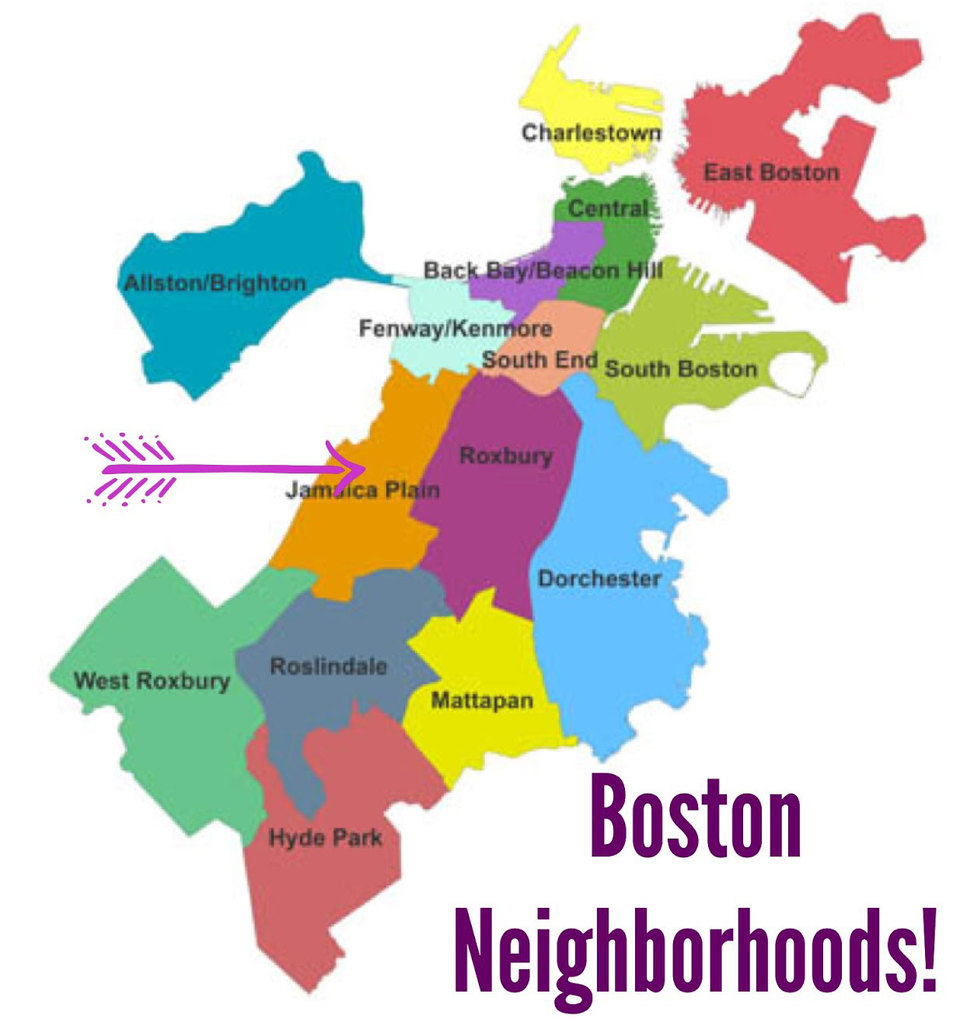 I have lived in JP for the last 6 years, and I love it for many reasons, but especially for its diverse, tight-knit community, abundant green space, historic architecture, and, of course, great spots to enjoy all sorts of tasty food and beverages. I love JP as much as I love giving recommendations for places to eat and wander, so check out some of my JP suggestions below :)
Food / Drink:
Groceries, sandwiches, coffee, and local treats at City Feed & Supply
Try The Farmer's Lunch (green apple, cheddar, pickled green tomato) or The Italian sandwich, wash it down with coffee or a Coconut Lime Rickey.
Japanese & Korean hybrid cuisine at JP Seafood
The sushi is always fresh, and if you're looking for a warm meal of rice, veggies, and some kind of protein, try their stone pot bibimbap.
I always go for a Cuban sandwich with a side of black beans/rice and the fried sweet plantains, and a sweet mango shake for dessert.
Get the vegetarian combo, their injera bread is the perfect texture to soak it all up.
I almost always get the burger, which comes on a soft housemade potato roll and is smothered with a sweet onion jam. If you're looking to indulge, try the Scotch Egg for a starter.
Sandwiches, coffee, sweets & treats at Ula Cafe
Ula's Egg Salad sandwich has made me an egg salad fan, it's a mix of eggs, mayo, peas, dill, red onion, I almost always add a strip of bacon, and it's always delicious. Their pastries and Counter Culture coffee make for a nice afternoon treat, too!
Ice cream from the original JP Licks
The namesake for one of Boston's favorite ice cream shops. I mean it's ice cream, get some. 'Nuff said.
Grass Fed's burgers, beer, and alcoholic milkshakes
Try the the Kitchen Sink or the California burger and if you're looking to get a little turnt up, try their Banana's Foster Parent Milkshake, a chilly combo of vanilla, ice cream, banana, dark rum & whipped cream.
Events:
Jamaica Pond Lantern Parade
Spontaneous Celebrations puts on various community events throughout the year, including the Wake Up the Earth Festival in April, but my favorite is the Jamaica Pond Lantern Parade in October.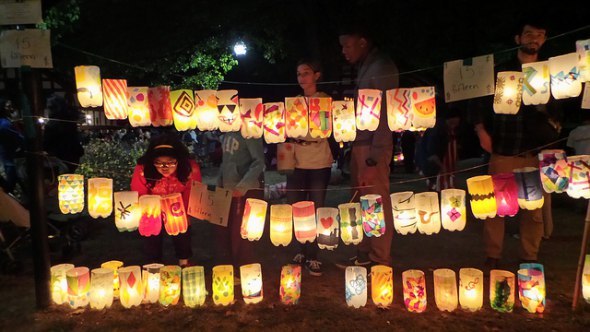 Every year around Halloween, people, kids, and dogs in Halloween costumes walk around the pond at sunset toting awesomely decorated lanterns illuminated by candlelight. You'll want to bring cash to buy a lantern and a cup of fresh-pressed apple cider; smiles are free!
Outdoors:
"The Pond" (shown in the video!) sits on the Jamaicaway, which is part of the winding Emerald Necklace, the famous parks system designed by Frederick Olmsted, the founder of landscape architecture. The pond is about 1.5 miles around, and is lined by a paved trail that's perfect for running, walking, and just taking it all in. I often grab coffee or an ice cream and sit at one of the benches that overlook the water. If you're looking for a seaworthy adventure, you can rent sailboats, row boats, kayaks and canoes.
Recommendation: Sundays in the summer, stop by for an outdoor movie, a bluegrass session, or listen to a jazz quartet.
Right down the street from the Jamaica Pond is the Arnold Arboretum, with 281 acres of awesome trees from around the world, paths, fields, and even a view of Boston at the top and it's free! It's taken care of by a staff of people who love trees and sharing the beautiful space with other people.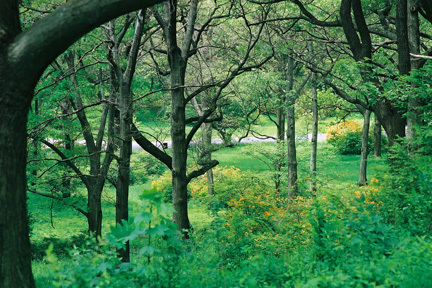 Recommendation: Bring a blanket, stop by City Feed and grab a Farmer's Lunch sandwich, and remember to come for Lilac Sunday, the second Sunday in May.
Shops:
Salmagundi: hats of all kinds, dresses & funky accessories
I purchased one of my most favorite dresses there, and who doesn't like trying on some oversized hats?
On Centre, for gifts, doodads & accessories
Great spot to get some earrings shaped like fortune cookies, a toothbrush holder that looks like a panda, or a letterpressed card for a special occasion.
An independent kitchenware shop right, where you're sure to find all the stuff you need, and plenty of handpicked goodies that you probably don't need, but man do you want, like the tiniest cheese knife you ever did see.
---
Have you explored Jamaica Plain? What are some of your favorite spots? What's your favorite Boston neighborhood?