This post is part of our Non Sequitur Fridays series, which will feature a different Wistian's take on a non-Wistia-related topic each week. It's like our "employee of the month" but less "of the month"-y. Gordie Smith is a technical customer champion at Wistia. This is his first Non Sequitur post.
I love running. I really do.
Which is weird, because I used to hate running, which makes sense. Running gets you sweatier than a pig in a sweater. You get tired and out of breath. Ugh! And at the end of the run, you're just back in the same location where you started.
Weird. Who does that?
I do. I love running! And I find my change in perspective kind of fascinating.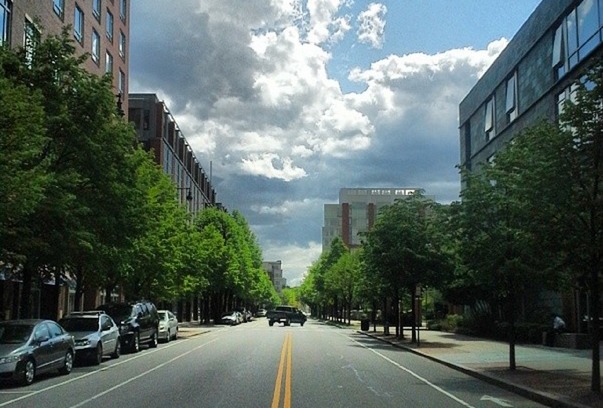 A scene from my typical running route.
If aliens came to earth and looked at people going for a jog, they might wonder: Where are they going? What's the point of this? Why do they expend all this energy moving extra fast in a large loop with no particular purpose?
And that was basically how I felt about running when I "had" to do it all the time for soccer training.
Back in the day
Picture a skinny teenager running sprints and jogging up and down a soccer field. It's hot and muggy outside because it's August in Upstate New York, and teenage me is preparing for fall soccer season. I don't look to be having a ton of fun, either. Also, picture some buzzing bugs and the intermittent sound of lawnmowers. And an ice cream truck.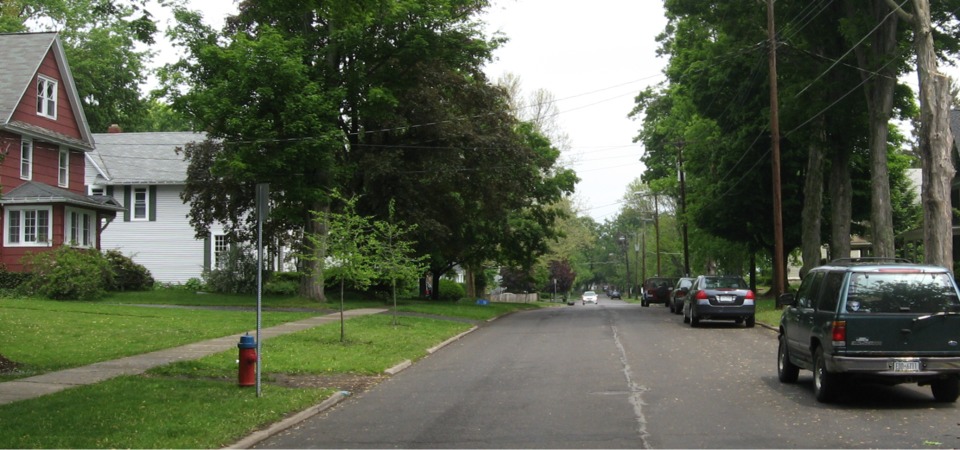 A scene from my running route back in the day.
At the time, you could say I didn't like running very much, which was true, and I forced myself to do it for soccer "conditioning," also known as "not for fun."
The switch
Now, I love running. Like, a lot. And I find this bizarre, because to "me of years past" it's this totally goofy activity that makes no sense as something to do for pleasure.
What changed?
How could I enjoy something that once seemed torturous?
I was thinking about this recently, and I've come to a conclusion.
Attitude is everything
Thoughts I would tell myself when running as a teenager:
I have to do this.
That wasn't fast enough or far enough.
I could be doing better than this.
I should be better and farther along.
That was good, but it wasn't the best.
Dang! You'll notice that a lot of these are pretty negative!
When I was 23, I was talking about running with a friend. She said to me, "If I'm tired, I just go slower."
Genius. This was a revolution. And that was all that really changed. I adopted this little mental rule of thumb that short circuits negative thoughts.
Instead of thinking, "I'm not going fast enough," or "I could have done more," I began thinking, "this is enough, this is good, and that's great." I didn't worry as much if it wasn't perfect.
If you have a slow day running or don't go for a little while, that's okay. If you want to stop and look at the Charles River because it's nice out, that's okay. If you want to run fast and push things, that's okay.

Ironically, I've become the fastest, most consistent runner I've ever been by telling myself to slow down.
I thought this train of thought was interesting, because I began to notice these little rules of thumb like, "You can go slower, you know," in other places, too.
When you don't put that pressure on yourself, you end up having more fun, and you're more creative and productive. Who doesn't want that?
In web development, there's the expression, "you are not your code," a phrase about making mistakes and removing your ego from the process of writing code.
Attitude is everything.
I'm really interested in these little rules of thumb, and I'm trying to pay attention to them in other parts of my life. I have a feeling that everyone has different phrases they find helpful or have found helpful in the past.
"You can go slower, you know."