This post is part of our Non Sequitur Fridays series, which will feature a different Wistian's take on a non-Wistia-related topic each week. It's like our "employee of the month" but less "of the month"-y. Alyce Currier is content strategist at Wistia. Her last Non Sequitur was about the most Type A vacation.
I've enjoyed reading useful "travel guide" Non Sequitur blog posts from other Wistians, so I thought I'd take a stab at my own. To set some context: I go on four or five trips a year, and almost all of them involve some sort of music festival. This year I'll be heading to Decibel and Movement:
Decibel Festival (Seattle, WA)
Decibel does an impeccable job of blending the artful and debaucherous sides of electronic music, with venues ranging from a recital hall to a boat to a dark techno club at 5 am. There's also plenty of time during the day to explore the awesome food and drink that the city has to offer. My favorite act last year was probably Max Cooper, but there were far too many to list.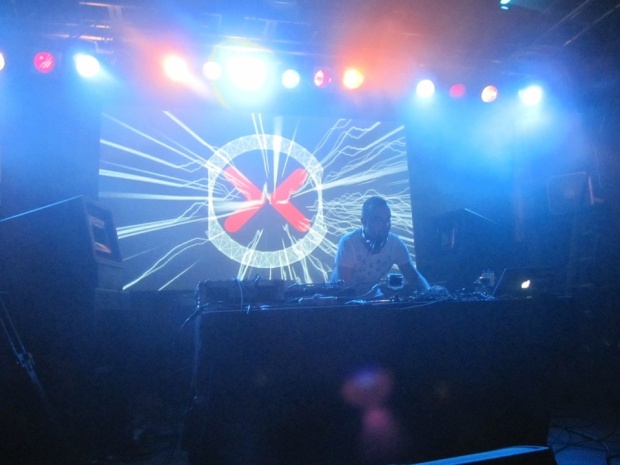 Movement Festival (Detroit, MI)
Movement is situated much further towards the dance party side of the electronic music spectrum, and while the official event is a pretty typical giant outdoor daytime festival, the real fun happens by night at the afterparties. For many fans of techno, Movement is the event of the year, treated more as a pilgrimage than a mere party. It's the kind of festival that DJs and producers stick around for, rather than bouncing right after their own sets. This year's lineup looks amazing so far, with a few personal highlights being Daniel Avery, Jamie xx, and Bicep.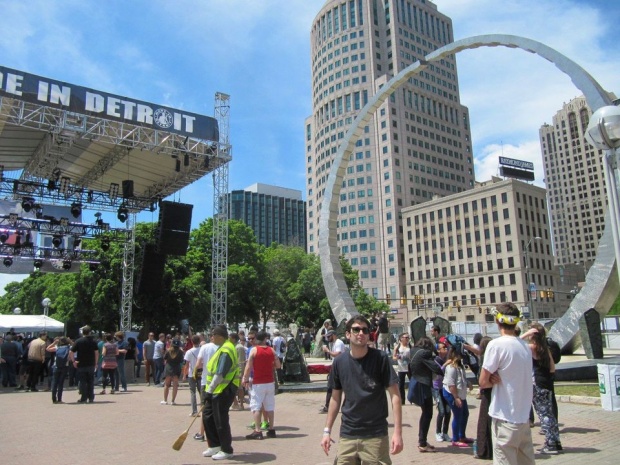 The Survival Kit
Travel itinerary aside, here are some things I never leave at home for a music-oriented trip, whether it's a quick weekend in NYC or a longer voyage.
Earplugs: to protect your future ravecations
Sometimes, music is really loud, and you only get one set of eardrums (YOGOSOED? Yeah, that's not going to catch on). I've tried a lot of different earplugs within the under-$20 price range, and my absolute favorites are from Etymotic. Their $12.95 ER20 high fidelity plugs are comfortable, include a strap so you won't lose them, and, most importantly, music still sounds great while wearing them.
Running shoes: for the fast life
When I'm spending 3-5 days and nights on my feet walking and dancing, well-styled feet are no longer a priority. However, I still don't want to look like a complete clown, and in Merrell's Pace Glove shoes, I've found my perfect balance. They're actually kind of cute for running shoes, and I can dart around in them for days with no issues whatsoever. Plus, they're compact, so they don't take up too much space in your luggage.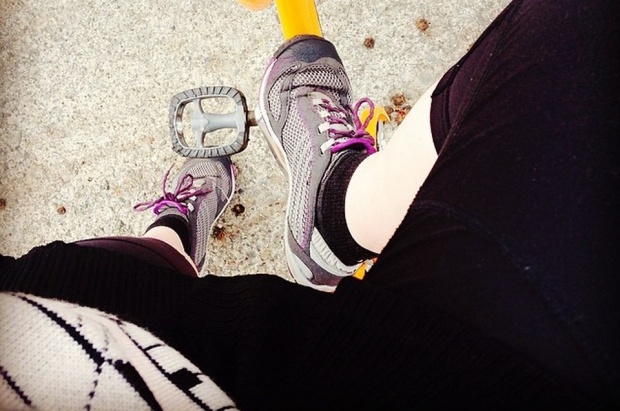 A watch: to preserve that phone battery
I've found an old-fashioned watch to be a great asset at music festivals, when you may have few opportunities to charge your phone. There's not much else to say; find a cheap watch on Amazon and use it to make sure you don't get sucked into the Internet when you should be having fun!
Viso: the energetic hangover cure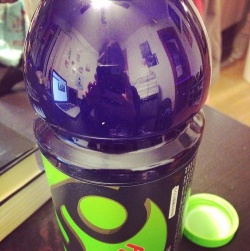 My lovely roommate Tom introduced me to Viso, a Portland-made energy drink that is absolute magic. Not only is it the perfect caffeine vessel (I can drink a ton and never feel jittery or anxious, apparently it's made with weird science to release caffeine more slowly), it's also packed with vitamins. I would not necessarily recommend Viso for daily consumption, but for those special moments when you need to muster more energy than most humans should be capable of for a few days, it's the perfect thing. To seal the deal, you can order it by the case online. I've only tried the Vigor flavor, so if you try something else, please tell me all about it!
Hydration pack: to beat the system
This one is only necessary for outdoor events, where it's a complete lifesaver. Music festivals have a dangerous tendency to overcharge for water, and there's often a huge line where water is located. In these moments, I don't care how dorky my backwear makes me look - there's nothing more awesome than complete autonomy from the liquid monopoly. I use a generic Eastern Mountain Sports Squito that I got from the store on sale and I have no complaints.
Vine: on the memory assist
Music festivals can be a complete blur. You're seeing tons of acts in a row, over the course of several days. I've found that a quick six-second looping Vine video is the perfect way to capture a bit of the atmosphere and trigger my memory if I decide to write an event review or just want to reminisce. As a DJ, it's also great for saving bits of songs I want to track down later. Aside from oscillating space heaters and music festivals, I haven't found Vine that useful, but dang is it great for those purposes.
---
If any of you have traveled to music festivals, I'd love to hear what your go-tos are!