This post is part of our Non Sequitur Fridays series, which will feature a different Wistian's take on a non-Wistia-related topic each week. It's like our "employee of the month" but less "of the month"-y. Trevor Holmes makes videos at Wistia. This is his first Non Sequitur!
Hey, can I have some chips? "No! They're NA-CHOS!"
The Backstory
Enough with the puns, let's talk tortillas. Or better yet, fried tortillas dipped in guacamole and hummus and salsa and queso and everything, really. Because a nacho buffet is the ticket for escaping the doldrums, or the deepest despair, or even to continue on your cloud nine euphoria. It's the every-time-food that just doesn't quit.
My wife and I started making homemade tortilla chips after eating some at a farmer's market and thinking "yeah, we're with-it kinds of people, we can totally do this ourselves." We were unprepared. We were inexperienced. We were so hungry that there was slim possibility of it ending with us still as friends.
No recipe, no tortilla press, and a dutch oven filled with sputtering, splattering, hot oil. But we did it. Tortilla chips fresh from our kitchen 2 hours later.
As a trust building exercise, my wife convinced me to buy a deep fryer and let her fry everything in sight. She didn't burn the house down, she didn't horrifically burn herself, and the end result was perfectly delicious. With this new tool in hand, we started making chips more and more frequently, figuring out the proportions and cooking times that worked best for us. It's still a work in progress, we're still learning and altering, but we have our basics down.
And it's all that I can taco 'bout.
The Recipe
Really, as long as you have the basics (flour, water, salt, oil), you're golden. That's all you need! Add whatever you want or take out what you don't like. We've made them with half wheat and half corn flour, and also with all corn flour (a heartier, thicker chip, since we still don't have a tortilla press). What we used was:
1 cup flour
1 cup white corn flour
Course sea salt
1/4 cup corn oil
1/2 cup warm water
Habanero flakes
1 grated jalapeno (including seeds)
The Process
Mix together flours and salt and then add water, oil, and peppers.
Cover with damp paper towel and let rest for 10 minutes.
Form into equal sized dough balls (depending on the size of your skillet, you can get approximately 8-12 dough balls).
Place a dough ball between two pieces of parchment paper and roll out to about 1/16th of an inch.
Transfer to a plate and cover with damp paper towel so it doesn't dry out.
Repeat with remaining dough balls.
Heat your skillet on medium-high heat.
Cook the tortillas one at a time, one minute on each side.
| | |
| --- | --- |
| | |
Cut the tortillas into the size/shape you want for your chips.
If you're using a deep fryer, heat it to about 360 degrees and work in batches, not overcrowding the fry basket.
After a minute, flip the chips and cook for another 30-45 seconds.
Cooking time depends on the fryer. We have a dinky little guy from Target, so it might not be the best to determine universal timing.
Empty out into a paper towel lined bowl, sprinkle with salt, and toss to coat.
Eat all of them in one sitting.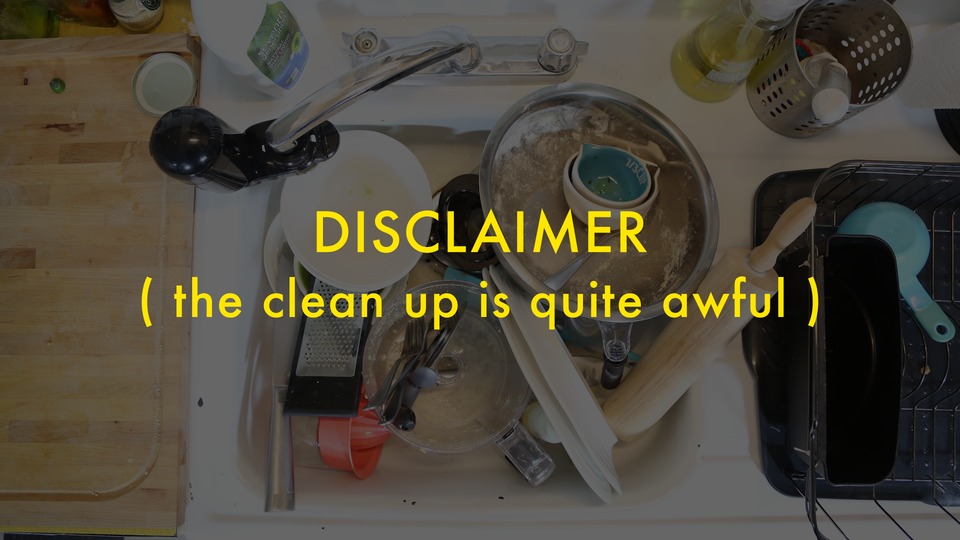 The Result
You don't need a tortilla press to pull this off, but there is definitely some dedication involved. When you hit that right recipe, homemade torts are definitely worth it. Take a Saturday afternoon and do it right.
Parting words: Don't go into this endeavor hungry. It will only end in misery, and literal salt in wounds.