This post is part of our Non Sequitur Fridays series, which will feature a different Wistian's take on a non-Wistia-related topic each week. It's like our "employee of the month" but less "of the month"-y. Meryl Ayres is a writer at Wistia. Her last Non Sequitur was about the glasses of Wistia.
Each day, I follow around my dog, a forty-pound mutt named Tatum, bagging her waste as quickly and cleanly as I can.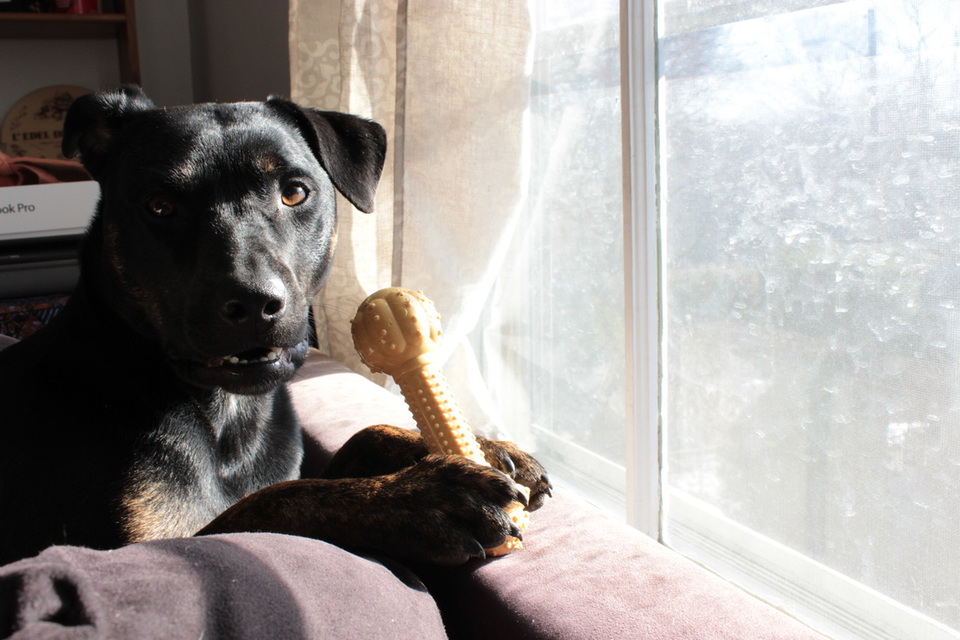 Sometimes I try to think about this routine from her perspective. Is it strange to be followed around by your own poop in a little plastic bag? Probably.
Tatum has some preferred spots in our neighborhood, which we have deemed "poop forest" and "cat house mulch," but at the end of the day, she doesn't discriminate. For us owners, however, some environments make life easier than others.
The following is my ranking for common New England poop landings, from optimal to dreaded:
Snow
This is easily number one. If you grab a little snow along with the waste, it combats the unsettling warmth. The whole experience feels clean, and you leave no trace.
Sand
Similar to snow, if you incorporate sand in the pick up, the tactile experience is greatly improved. Again, you have the opportunity to leave no trace.
Leaves
Dry autumn leaves provide a soft bed for BMs. This situation is better than mulch because of the leaves' flexible, bending nature. The integrity of the bag is never challenged.
Mulch
This is a step down from leaves because of the hazards. Sharp sticks can easily rip the bag open. Instant disaster. We all hope for soft, homogenous mulch, but it's not always the case.
Cement
This presents a fairly easy pick up scenario, but the footprint that you leave behind is troublesome. If it happens on the sidewalk, passersby will judge you. You can see it in their eyes. God forbid you forget a bag in this situation. Unforgivable.
Short grass
Short grass is neither here nor there. It's like almond butter. Not fantastic, but not the worst, by any means. In this pick up scenario, you never get it all, but if you try your best, the remainder is quickly hidden.
Long grass
Consistently demoralizing. Turds grab onto blades of grass like angry toddlers being dragged out of a toy store. As you lift up, poop grass inevitably hits part of your hand, and you always have to go back. Always. Taunting loafs hide in that jungle, and your next door neighbors are probably watching to make sure you pick it all up. It's their lawn, after all.
A humbling practice
Picking up waste is a small price to pay for having a loving animal in my life, and most days, it hardly fazes me. Plus, there's a unique camaraderie that builds among neighbors who wave to each other with bags of poop in their hands.
Who knows, maybe someday I'll have a real fenced-in yard, and Tatum won't have to rely on our surrounding sidewalks and grass patches to do her business. In the meantime, I'll partake in this humbling exercise and keep my neighborhood clean.
Do you have any pick up pet peeves or amusing anecdotes? What about tips and tricks?