I'm always looking for new reading, and especially new reading outside my usual comfort zone. Luckily, I hold a position here at Wistia that enables me to coerce my coworkers into giving me such recommendations, under the guise of planning a blog post. Gotcha!
Just kidding, sort of. But we usually focus our Non Sequitur Fridays series on blog posts from one individual, and I thought that in the vein of our 2013 playlist of some of our favorite songs, more communal efforts could be fun! For this edition, here are some book recommendations from the team.
What books have you enjoyed lately? Feel free to add your own recommendations in the comments!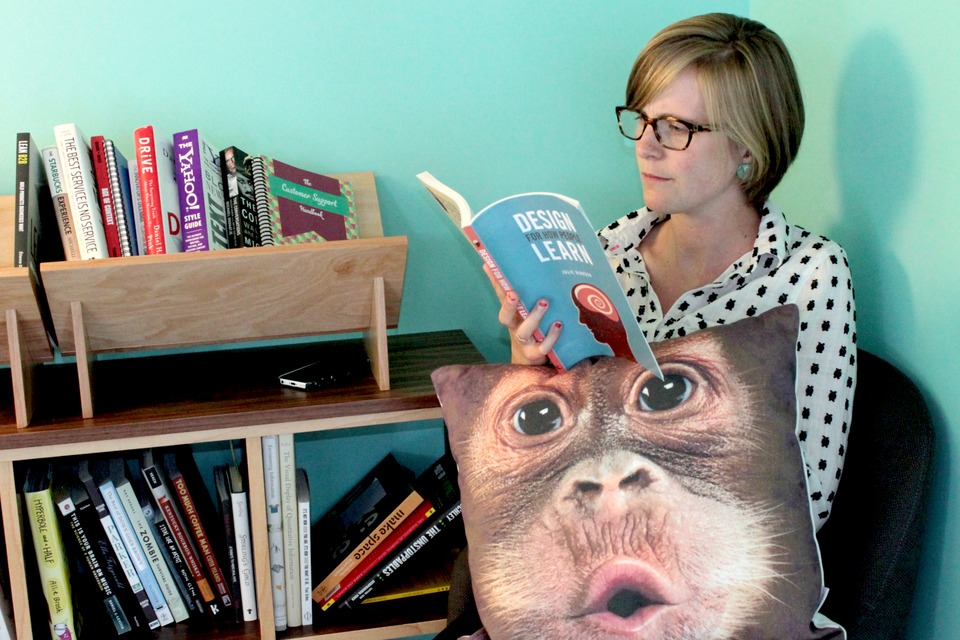 Covering by Kenji Yoshino
This book helped motivate a blog post I wrote about diversity and attire in the workplace, and I ended up reading it in a single Sunday afternoon - I couldn't put it down. The author's experience as both a poet and a lawyer definitely shows in his seamless combination of personal narrative and cultural critique. He largely draws from one of my favorite classic sociologists, Erving Goffman, in describing his experience with conversion, passing, and covering, touching on issues of sexuality, gender, and race. Would recommend to anyone who wants a better understanding of social justice issues, or anyone who wants to read a good memoir with a political lean! -Alyce
This book is a fable about the inventor of the first clock who must teach two souls - a troubled teenage girl and a dying billionaire - the true meaning of time. Albom introduces the concept by challenging the reader to imagine a life without timekeeping. He says, "You probably can't. Yet all around you, timekeeping is ignored. Birds are not late. A dog does not check its watch. Deer do not fret over passing birthdays. Man alone measures time. And because of this, man alone suffers a paralyzing fear that no other creature endures: a fear of time running out." This book kept me thinking about it long after I'd finished it, and inspired me to focus on living life over measuring it. If you're looking for a fast read and a refreshed perspective, check it out! -Danielle
I grabbed this quick little book for a plane ride, and by the time I had finished reading it, I was pretty gung-ho about (big surprise) sharing my work. If you're involved in any sort of marketing (in my case, both Wistia and my own music endeavors), it can be tricky to constantly come up with new content that's valuable to your online audience. Austin Kleon talks about the value of sharing your creative process, and made me rethink the romanticized idea of the secretive artistic workflow. I'm currently in the process of redesigning my personal website and content strategy, and that process has been 100% energized because of this book. If you have to deal with the headache of self-promotion like I do, get re-energized by reading Share Your Work. Oh, and his first book, Steal Like an Artist, is also pretty great. -Dan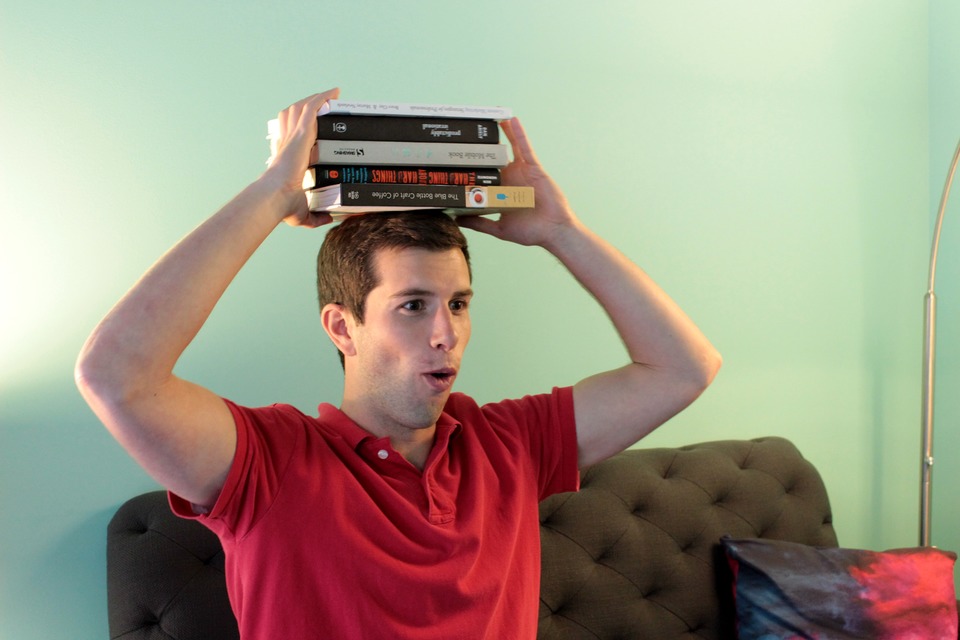 David Foster Wallace's Infinite Jest is the most epic book of all time. Clocking in at over 1,000 notoriously difficult pages (and 388 endnotes), most of the time when people recommend it they're just bragging that they read it all. But there are many things about of the book that are more epic than its weight in pounds. Wallace's command of the English language is epic. The intricate, wacky detail of the alt-future he describes is epic. My favorite Epic Thing about Infinite Jest is that the climax of the story doesn't even occur in the book, which is just the context for a climax we have to guess at, which makes it somehow more epic. So devastatingly epic that DFW couldn't even write it. -Joe
The Orphan Master's Son by Adam Johnson
The Orphan Master's Son is a fictitious story set in modern-day North Korea. The author spent a ton of time researching North Korea, so it's a really fascinating look into a place that's so unknown to most of us here in the U.S. The protagonist is a man who works in various governmental capacities—as a fighter, kidnapper, translator, and liaison to the US. One of the most riveting and interesting books I've read in years. It won the Pulitzer Prize in 2013, among other awards. -Kristen
The Lost Boy by Greg Ruth
The Lost Boy is a beautifully illustrated graphic novel that's a bit of Narnia meets Fern Gully, in a much darker world. There are tiny cities made of acorns, Napoleon-esque grasshopper generals, and that classic, exhilarating device: a whole world that only [select] children can see, not adults. In this universe, timeless spirits of the Earth inhabit plants, animals, and other vessels as they hide in plain sight. Basically, this is what I saw when I closed my eyes as a kid, and it still influences the way I look at the world now, whenever I feel the need for a bit of magic. Greg Ruth's illustration style is gut-punchingly gorgeous and has remarkable motion for a still image. There's a whole documentary about him and his work, which I recommend watching. This is one of those books that reminds me how to move between fantasy and reality on a regular basis. I highly recommend this as a practice, and recommend this book to help you get there. -Elise
Anathem by Neal Stephenson
I finished Anathem by Neal Stephenson about 6 months ago, and now I think everyone should read it. It's a hard book to explain. I want to say it's a hero's journey steeped in philosophy and math. But it's also in an alternate reality, in the future. And it's still more than that. I'm not really a hard sci-fi guy by nature—I appreciate a bit of magic—but Anathem is one of those rare books that is based in science, and it really messed with my head. The book is long, and it starts out slow, but Stephenson is a master of language, and if you can get through it all, it really pays off. -Max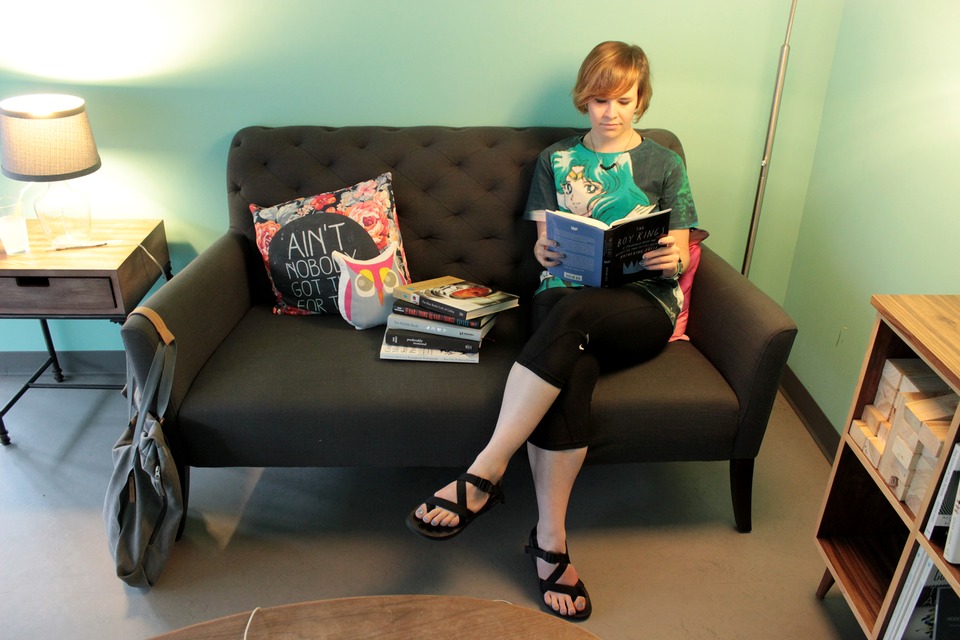 The Boys of my Youth is a book that I consistently recommend to basically everyone that I talk to. Many people associate non-fiction, which is my written genre of choice, with books like The Glass Castle (which I hate), or Augusten Burroughs (who I love), but there are so many nuances in between. I would have to say that Jo Ann Beard is one of my favorite examples of amazing nonfiction literature—this book is a series of unlinked essays at first glance, but has quite a bit more depth than one may assume. I first read this book in the primary year of working towards my masters in non-fiction, and I've read it every few months since. A good example of the style of writing and craft to expect from this book can be found in her essay The Fourth State of Matter, which was published in the New Yorker. To this day, even when I have read it multiple times and know exactly what is going to happen, this piece brings tears to my eyes. -Mercer
The man who calls himself Kote sits down to share his life story with a scribe. The storyteller is witty, charming, and engaging. He puts a good deal of effort into crafting his story properly, and the result is fantastic. No vampires, no werewolves, no 50+ page chunks text that you could just skip over. This is just a really good story. You should read it this weekend! Just be ready to get sucked in—you have been warned :) -Mary
Yup, it's a book about the company originally known as Amazon.com (now just called Amazon). It goes into great depth on all the steps involved from Bezos's original move to Seattle, to the growth of the bookstore, to moving into toys and everything we know Amazon is today. I especially enjoyed Stone's attempts to write a book that wasn't just from the winner's perspective—it covered places where Bezos was wrong, or where a member of his team had an insight that led to expansion into a new category. Excellent analysis on how one of the most interesting companies of our time was built! -Jeff
The "Hungarian master of the apocalypse" does it again with this beautifully rendered look at the sacred in art, culture, history, life, and - of course - death. The book follows the Fibonacci sequence in its structure, and traverses time and space in a series of cryptic episodes that I couldn't possibly summarize here - it's basically about the fissures in the unknowable, in the infinite, these small spaces where we oh-so-mortal beings think we can make sense of things. If you like voids and high-wire grammatical acts (Krasznahorkai's sentences often run upwards of 15 pages in length), then this one's for you! -Olivier