This post is part of our Non Sequitur Fridays series, which will feature a different Wistia team member's take on a non-Wistia-related topic each week. It's like our "employee of the month" but less "of the month"-y. This is Elise Ramsay's's second Non Sequitur post. Her last was about growing up on a farm.
Despite (or maybe due to) the fact that I spend most of my day on Twitter, I need to get away from my computer and throw myself into an analog project once in a while. As I mentioned in my last Non Sequitur, making something with my hands allows me to attain a different sense of accomplishment that just can't be replicated on the Internets.
What I've realized over the past two years, however, is that the best projects don't just require manual labor, they also need to be done for free. That's right, don't pay me for my art! I won't like it anymore. Trust me, I wish this weren't the case. I've started side businesses and freelanced, all to come to the realization that intrinsic rewards cannot be beat.
I recently had the opportunity to participate in "Play Me, I'm Yours," a public art project that brings wildly painted pianos to the streets of cities all over the world. Here's the backstory from creator Luke Jerram:
"The idea for Play Me, I'm Yours came from visiting my local launderette. I saw the same people there each weekend and yet no one talked to one another. I suddenly realised that within a city, there must be hundreds of these invisible communities, regularly spending time with one another in silence. Placing a piano into the space was my solution to this problem, acting as a catalyst for conversation and changing the dynamics of a space."
Community! Pianos! Painting! How could I not do this? As a former ballerina, my nostalgia for pianos is strong. I submitted my application, hoping they wouldn't detect that I'm not a "real artist." Fast forward a few months, and I was meeting Fiona for the first time. Yeah, that's right: I named my piano.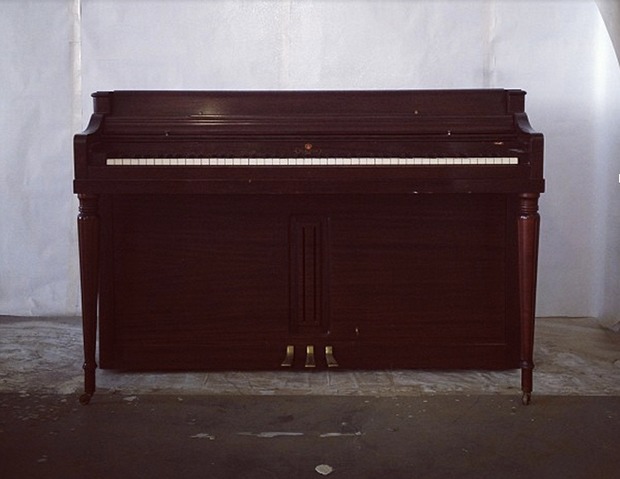 Fiona and I had a wild summer together. I took her apart with my hands, painted her inside and out, and fought with her for months. She spat paint at me and required more coats of primer than I thought possible. She was a stubborn, stubborn partner.
Once I proved a worthy adversary, Fiona began to cooperate. It came down to the wire, but we were able to work something out and complete the project in time.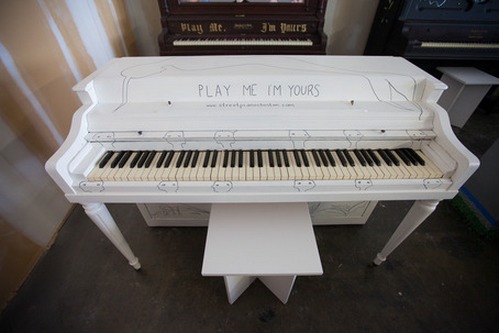 I'll be honest: I spent so much time alone with Fiona that I almost forgot she'd be released into the wild. But she was! She spent a month in Roxbury, where children, grandparents, and even a dog got a chance to hear her sing.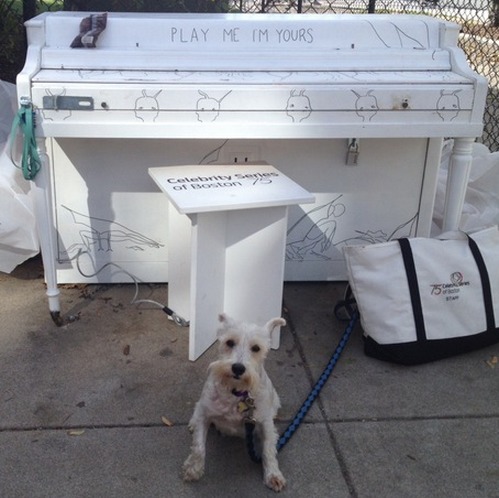 This project, more than any other, proved to me that there's something special about working really hard for free. The feeling of putting a piece of yourself out into the community and seeing people experience and appreciate it is more valuable to me than any amount of money would have been. If you have a chance to give something in a meaningful way, I highly recommend it. If it's something that involves stepping away from your computer, even better!