This post is part of our Non Sequitur Fridays series, which will feature a different Wistia team member's take on a non-Wistia-related topic each week. It's like our "employee of the month" but less "of the month"-y. Alyce Currier is Content Strategist at Wistia. Last time, she wrote about DJing.
In about two weeks, I'll be embarking on my Fourth of July vacation.
But unlike many vacations, I wouldn't easily describe this vacation as fun. I guess there's some stress involved with any trip you take; you've got to figure out lodging and transportation, craft some sort of itinerary, and coordinate with whoever you're traveling with.
I wouldn't be going on the trip if there was no element of fun at all, and without a doubt, the trip will have its high points. But Firefly isn't really about fun.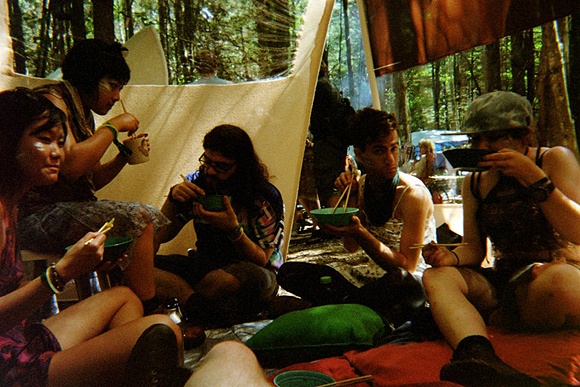 To rewind a bit, Firefly is a regional "burn" located in Vermont. Put simply, it's a smaller version of Burning Man (Burning Man brings about 40,000 people to the dust-filled playa in Nevada, while Firefly brings around 800 people to a less arduous, more verdant forest setting). From an outsider perspective, Burning Man, or replicants thereof, are an excuse for a bunch of weirdos to run around in a desert/forest/etc. and do a ton of hallucinogens without any regard for social mores.
And sure, that's one of the extremes on the spectrum of characters who attend these events ("Be careful," an older man wearing a shaman-like cape-dress warned us upon wandering into our camp last year, eyes wide, intonation completely serious, "There is a van full of sorority girls kidnapping people here. Just driving around and beating people up and kidnapping them." Yeah, that guy probably did some drugs).
However, that's not really the point. Last year, as a first-time attendee of Firefly, I went to the event intentionally unsure of what to expect, having mainly researched how not to die in the woods (since I'd never camped before in my life). I also familiarized myself with Burning Man's Ten Principles: radical inclusion, gifting, decommodification, radical self-reliance, radical self-expression, communal effort, civic responsibility, leaving no trace, participation, and immediacy.
Burning Man and Firefly seek to build a temporary autonomous zone: everyone puts a ton of time and effort into building a community that will dissolve in just a few days. Groups organize into camps and try to bring art projects that are as representative of the ten principles as possible. There's always some really impressive art, but for the most part, there's more of a focus on making art that's participatory and fun than art that would appear in a museum.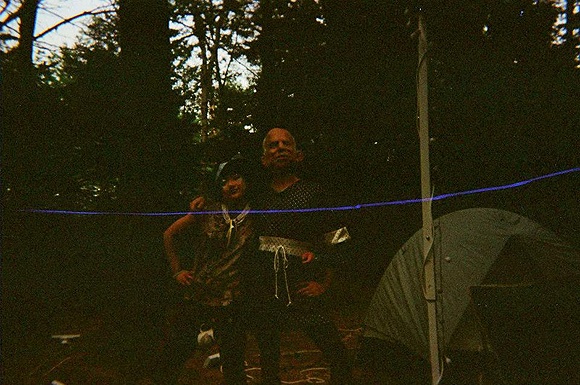 Our camp, Virtuality, is a virtual-reality-themed revitalization lounge and will be bringing a generator and DJ equipment to play calming music, spa items to pamper our visitors, and diffraction grating glasses for people to wear while they joust with my friend Tom, our resident virus, in a game we're hosting that's actually impossible to describe in plain text.
Here's the thing, though: when you're trying to set up something like this and coordinate with six to ten people, it's a lot of work. Firefly is the epitome of a Type A vacation. It's a vacation for people who can't stand to relax. Ever. If you're truly participating in the event, you'll be introspecting nonstop, double-checking that you're living out the "ten principles," assessing whether others are doing the same, constantly picking apart the social dynamics underlying this ephemeral city.
Your bonds with the people you attend with will be tested, and sometimes, you'll want to tear each other's throats out, and sometimes, you'll break up with your boyfriend at the time in a tent while everyone else is out dancing to weird psytrance that you've been hearing for 72 hours straight and counting, and sometimes, you'll forget to eat for eight hours and love bagels more than you've ever loved bagels even though that bagel is actually totally stale and might have been previously soaked in a downpour.
Something about being completely removed from the usual pressures of life (email, work, family) really puts your relationships to the test, and in the end, usually ends up strengthening them. You don't need to do drugs to leave Firefly with weeks of introspection to sort through. In the weeks leading up to Firefly, I oscillate daily between pure excitement and deep anxiety. Firefly is about as far outside my city-girl comfort zone as I can take myself, and it's better that way.
Just don't let me have any epiphanies over the @wistia Twitter and I think everything will be okay.