This post is part of our Non Sequitur Fridays series, which will feature a different Wistian's take on a non-Wistia-related topic each week. It's like our "employee of the month" but less "of the month"-y. Olivier Creurer is a customer champion at Wistia. This is his first Non Sequitur!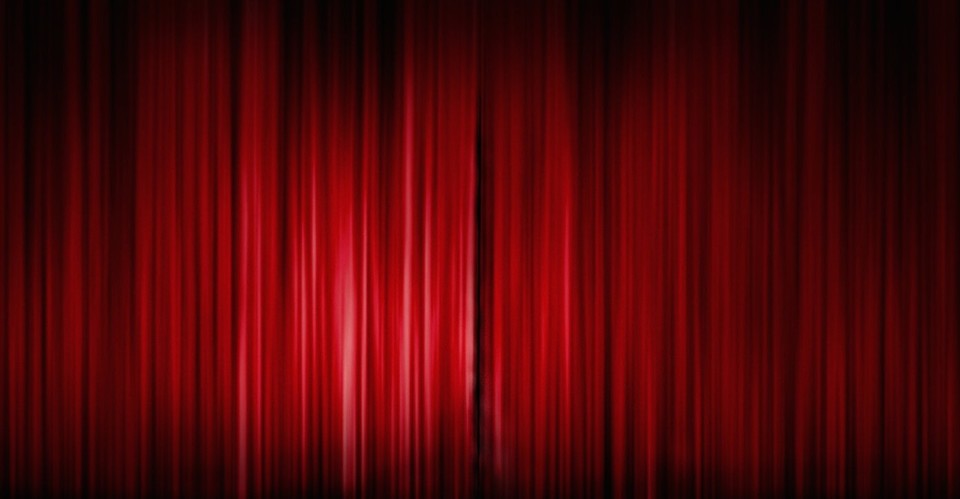 Monday of this week, the internet exploded in rapture: after twenty-five long years, Mark Frost and David Lynch announced to the world that their beloved, ever-mystifying cult classic, Twin Peaks, would be returning to our televisions in early 2016. The socials were awash in jittery declarations and endless speculation, but the prevailing sentiment was one of sheer excitement. One might even have called it jubilation.
The feeling, surely, was justified. Fans had been through years of push-and-pull, with Frost occasionally hinting at the possibility of a return to the material, while Lynch kept to himself in the corner and hammered nails into the proverbial coffin. Monday's news, then, came as a massive surprise, and seemingly harbored nothing but potential for fans. The cherry on top? Lynch is on board to direct all nine episodes.
But where does this leave the newcomers? How do they filter out the noise and dive into the series for the first time without having its many pleasures spoiled? How do they craft a space in which the show can breathe and exist on its own terms?
That's where I come in: I'm the ardent fan, the dweeb with the Black Lodge t-shirt that will help you capture and hone the perfect viewing environment in which to watch Twin Peaks. My wisdom, by the way, comes at no cost. This is a show that weaves such a delicate web of absurdism, humor and mystery, that some guidance is required; a single unwanted element can be enough to pierce through the veil. I just want you to have a great, deeply weird time.
This is gonna take dedication. It might even cost you a few bucks (or a hundred, depending on your geographical location). But trust me – it'll be worth it.
Release the artifice! Then destroy it!
A few words on the content itself.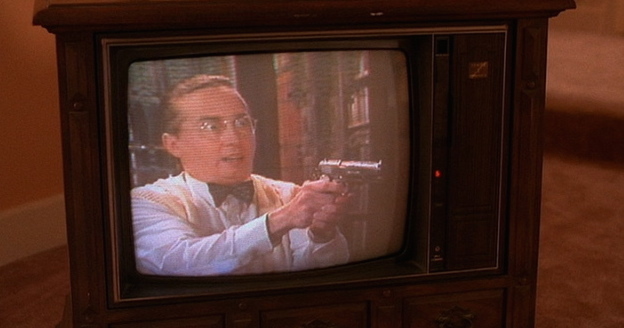 Twin Peaks was not only a pioneering show from a technical perspective, it also ushered in a new era of narrative experimentation on major network television. The obvious descendants of the show are serialized programs like The X-Files and Lost, but its shadow also looms large on fringe content too, like the left-field wonders that have defined Adult Swim programming. In fact, the story goes that Dr. Steve Brule coined his canonical catchphrase "Check it out!" after a Twin Peaks episode led to a dream about a white pony trapped in an anechoic chamber.
In our current age, conventions are so often used blindly without ever being questioned. Given this, it's amazing to witness just how deftly Twin Peaks was able to incorporate so many genres while simultaneously reverse-engineering – if not completely decimating – them. Twenty-five years ago, I must add. Melodrama, horror, slapstick – the show can take a sharp turn into any of these territories without notice, and it's best not to resist the tonal shifts. Just let the chaos fire off synaptical explosions in your mind.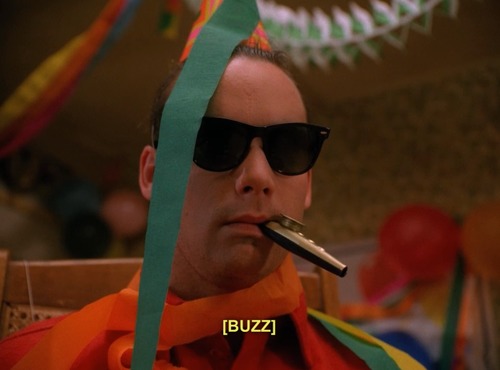 Viewing considerations
Where I explain how to turn your living room into an enigmatic dreamspace.
When considering watching Twin Peaks for the first time, there is one important question you must ask: "Is it fall yet?"
Watching the series in the dead heat of summer is not conducive to the overall experience. In fact, it's silly. Spring is also out of the question, as is winter. You see, Twin Peaks is set in the Pacific Northwest during a season that looks a hell of a lot like fall, and I personally think it's best to replicate this mood precisely. Better yet, ask yourself a few more questions before you start, like "Is it raining outside?", or "Is it windy?" These macabre forces of nature, when battering against your living room windows, can create a perfect sense of isolation, and will effectively contribute to an air of mystery.
For people living below the Mason-Dixon line, or in areas where rain is scarce, there are a few things you can do to improve your environment. First, purchase an additional air-conditioner, and run it in tandem with the other one in the living room. Make sure also to invest in a good sweater and possibly a knit scarf as well. To simulate the falling of heavy rain, just point your sprinklers towards your windows.
For folks living high up in apartment buildings, I'm sorry – I don't have anything for you on this front.
I also usually like to do a bit of pre-game build-up, so to speak, so I'll sit in my darkened living room and play long, menacing drones to get in the appropriate mental space. The nice thing is that you don't even need to track down records by highbrow drone musicians to partake in this; for convenience, I am providing you here with a 2-hour binaural recording of a whirling ceiling fan.
Culinary components
High in cholesterol, low in guilt.
Integral to Twin Peaks are the following food items (in no particular order of importance): donuts, cherry pie, and coffee. The main protagonists, Special Agent Dale Cooper and Sheriff Harry Truman, love indulging in all three, and I encourage you to do the same.
You'll quickly notice, however, that the quality of these items, as represented on the show, isn't particularly high (especially the donuts). Yet, one still craves; it's hard not to when you're confronted with images of dozens and dozens of donuts in mountain formations. My biggest recommendation here would be to avoid overthinking this: cheap is most likely best. Pairing your smooth, decaf Folgers blend with some Koffee Kup donuts will "make it special."

Should you feel like indulging in something a little more luxurious, skip the grocery or convenience store and track down your small town's reputable bakery or its artisanal donut shop. If you, like me, are in the general Somerville, Massachusetts area, try these wonderful establishments:
Petsi Pies (285 Beacon St., Somerville, MA 02134)
Union Square Donuts (16 Bow St., Somerville, MA 02143)
Now you have your food, your perfect dreamspace, and a willing mind, ready to wander through flickering corridors of crazy. If any of you feel like I've missed anything crucial in the detailed recommendations above, feel free to post your own below!
One Last Thing
Wistians recite classic "Twin Peaks" lines
You can watch Twin Peaks on Netflix, and you may also be able to rent the new box set from your local video store, if you're still lucky enough to have one. Buying it might be your best long-term solution, though ;)