This post is part of our Non Sequitur Fridays series, which will feature a different Wistia team member's take on a non-Wistia-related topic each week. It's like our "employee of the month" but less "of the month"-y. Ben Ruedlinger is VP of operations at Wistia. Last time, he wrote about sangria in Madrid.
Just because something is more "expensive" doesn't mean that it isn't a great value. I firmly believe that this the case with craft cocktail bars.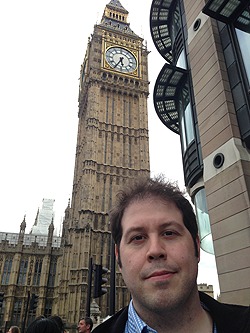 Craft cocktail bars are different from their pub or dive bar brethren in that the emphasis is on well-crafted recipes, fresh ingredients, and amazing ambiance. You do usually pay a bit of a premium for the drinks ($2-3 a drink), but my argument is that, for what you get, it is definitely worth the money. Yes, you may be able to get a gin & tonic for $7-8 at your local watering hole, but for $10-11 you can get a memorable experience in a glass.
Here are couple things that I believe set craft cocktail bars apart from the rest:
Available spirits
At home, it isn't feasible for most people to have a thousand and one different liquors on hand. Even at most bars, the depth and breadth of the spirit selection is fairly limited. Craft cocktail bars, however, make a point of searching out and featuring the unique. They often look for liquors that are not widely known and showcase the way the flavors intertwine with more well-known spirits.
A good example of this is a drink from Saloon's original menu called the Corpse Reviver No. 2 (Saloon is a craft cocktail bar right near our office in Davis Square). The Corpse Reviver No. 2 is recipe from the 1930s that is an amazing blend of: gin, Cointreau, Cocchi Americano, Absinthe, and lemon juice. Many have heard of Absinthe (although most don't have it at home), but Cocchi Americano is an apertif that is not well known and somewhat difficult to obtain. As it turns out, Cocchi Americano is the key ingredient that largely "makes" the Corpse Reviver No. 2 (check out the history of Cocchi).
Fresh ingredients
Using freshly-prepared ingredients in cocktails makes a huge difference in the flavors and aromas you experience. Many craft cocktail bars pride themselves in preparing almost all of their mixers, juices, and syrups from scratch. This attention to detail not only ensures that the ingredients are fresh, but also allows them to tweak the preparation to perfectly match the cocktails they are prepared for.
One of my favorite instances of this is Pegu Club in the SoHo neighborhood of Manhattan. Their Jamaican Firefly is basically a slight twist on the traditional Dark & Stormy. It includes: dark rum, ginger beer, lime juice, and crystallized ginger.
The key, though, is that they make their own ginger beer in-house, and let me tell you, it is amazing. It has a super spicy ginger bite and contrasts extremely well with the molasses flavors of the rum and the citrus of the lime. My mouth waters just thinking about it. By the way, if you're curious, here's the recipe for Pegu Club's amazing ginger beer.
Ambiance
You're telling me that I should pay an extra $2-3 a drink for ambiance? Well, yes. Amazing cocktails are not solely about flavor. An amazing cocktail is an experience that should affect all of the senses. Taste and smell, of course, but think of the others: the feel of the glassware in your hand, the look of the decor and bartenders, whether you can hear your conversation partner. There is an increasing body of research suggesting that these things significantly influence perception of taste and overall experience.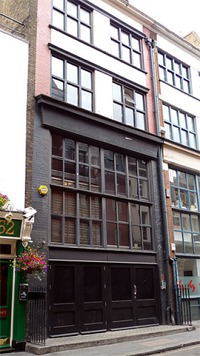 The pinnacle of this for me is Milk & Honey. M&H is a members-only club in New York and London. I had the pleasure of going to the location in London, as they have limited hours for guests in the ground floor bar (the other three floors are strictly members-only). Reservations in advance are a necessity, as you must be buzzed into the nondescript building. This policy helps them strictly regulate and prevent overcrowding (noise) and overburdening service staff. Once inside, the decor makes your feel like you have entered not only another world, but another time. The waitstaff are amazingly knowledgeable and conversational, and sometimes even a bit cheeky.
By far, my favorite drink that I had at Milk & Honey was their renowned Penicillin. This drink is crafted from: scotch, peated scotch (yes, 2 scotches!), honey, ginger, and lemon. All of the flavors together are so amazingly complex and rich, complementing each other and swirling around simultaneously. Here is a video which shows one of the bartenders from Milk & Honey making this exquisite concoction. It's a great video because it shows both a bit of the Milk & Honey ambiance while also demonstrating the thought and care that goes in each cocktail.
Bottom line, if you're looking for an interesting and unique experience for all of your senses, I would definitely recommend searching out a local craft cocktail bar and giving it a try. It's almost always worth the couple extra bucks. And as a parting pro-tip, try to go on a weeknight. It will likely be a less hectic than the weekend and you might even learn a thing or two if you chat up the bartender.