Last week, we started testing Olark. Olark is a widget you can put onto your website so that visitors can chat with you. It's an impressive product and a great way to quickly engage in Q + A with visitors. Feel free to chat with us right now, it should be in the lower-right-hand corner of this page (if you're reading this on wistia.com) and if we're currently online.
We found Olark, when we noticed that our friends at Switch Marketing were using it and decided to check it out. The product seemed pretty cool, but what really impressed me was their incredibly elegant conversion process. After clicking on the Olark widget, you're prompted to enter your website on the Olark page. It's a dead simple, obvious form.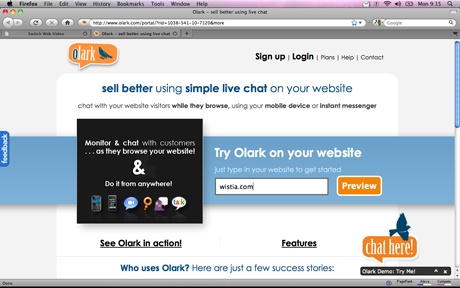 Olark then loads your site with their conversion process overlayed on top. They prompt you to customize your widget after which they ask for your contact information to claim the account.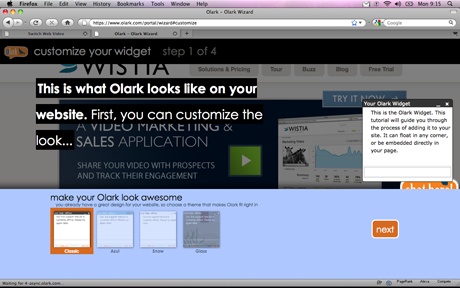 The combination of overlaying the conversion process on top of wistia.com and only asking for a little bits of information at each step was overwhelmingly enticing. By the time they showed me the pricing plans, I had a great sense of how our Olark widget would look and feel and I was ready to make an investment in a full-fledged trial.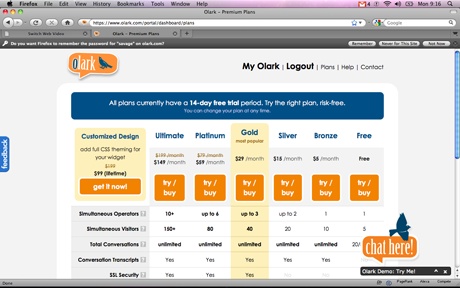 Over the course of less than 3 minutes they had sold me, hard. If you are wondering how to improve your own conversions, treat their process as the gold standard.