As we prepare for this year's edition of WistiaFest (our video marketing conference), we've inevitably found ourselves talking about what worked (and what didn't!) during last year's 'Fest.
As far as things we loved, one of the central themes is the people. All of the attendees were passionate about video and, perhaps more importantly, were friendly, curious, and fun. Another theme is the community that sprang up over just a couple days together; we saw this ad hoc group of people develop some enduring connections that remain strong, even a year later.
So, on this special day, as we release tickets for WistiaFest 2015, here are some of our personal favorite moments and memories from last year. We're hoping that this year will be just as fun, educational, and memorable.
Learn more at WistiaFest!
Please join us May 18 - 20th in Cambridge
to build some fun new memories!
"At Wistia, we all believe that video is awesome and exciting and essential to any business. But seeing 200 bright, eager people from all over the world come together around that same belief was super inspiring."
Danielle Bushrow, designer
"All of my favorite moments came during spontaneous conversations at parties, in between talks, and during workshops. It was so fun to be in a space filled with people who care about making better videos and want to learn from each other. The dunk tank was also more fun than I expected."
Chris Savage, CEO & co-founder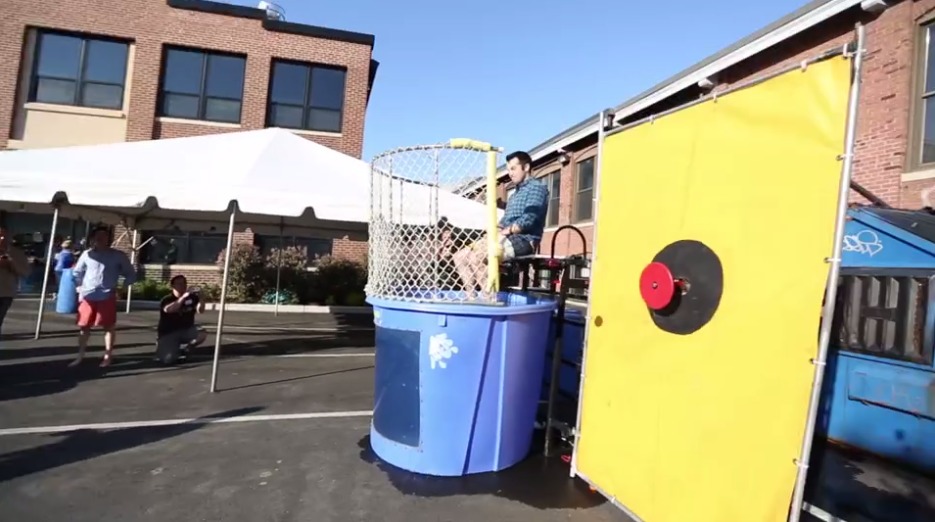 "Kristen Craft pointing at Savage and dunking him on the first pitch. Unbelievable!"
Chris Lavigne, video producer
"Personally, I loved giving my video + email presentation with James. It was a ton of fun sharing knowledge with folks, and learning where their questions and hesitancies were. I love teaching people things!"
Jordan Munson, customer champion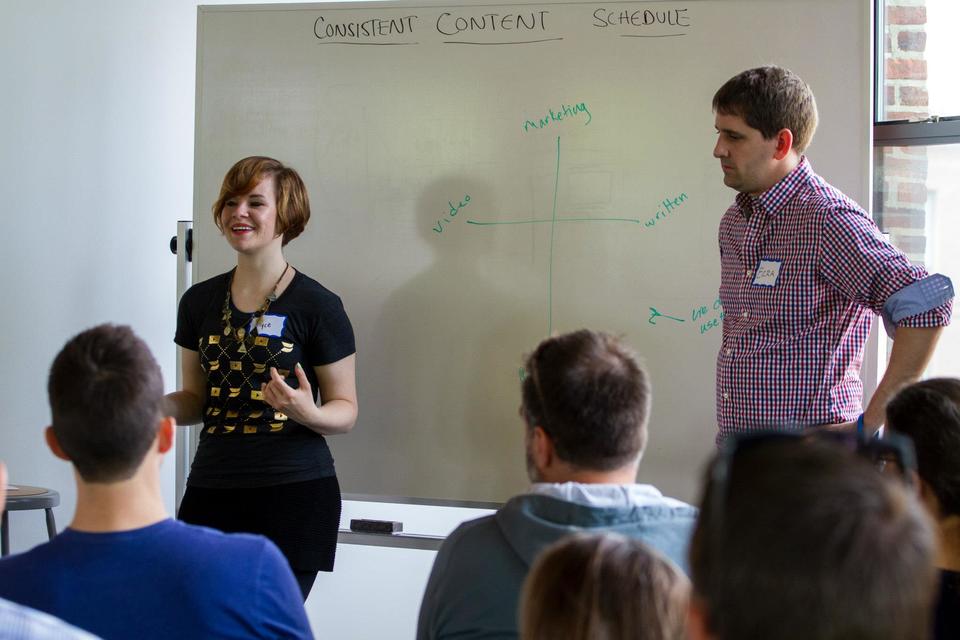 "I loved hearing all of the different ways people are using Wistia and video in general. I had conversations about recruitment videos, video advertising, and support videos—all in the course of 30 minutes. It was really cool to see the diversity of video usage, as well as the underlying similarities in terms of challenges we face and problems we're trying to solve."
Ezra Fishman, director of marketing
"After the first day some of us took attendees to nearby restaurants. Some even stayed around after dinner to go grab drinks at a bar. It was really fun getting to know some of our customers in a completely casual and spontaneous way!"
James Zhang, developer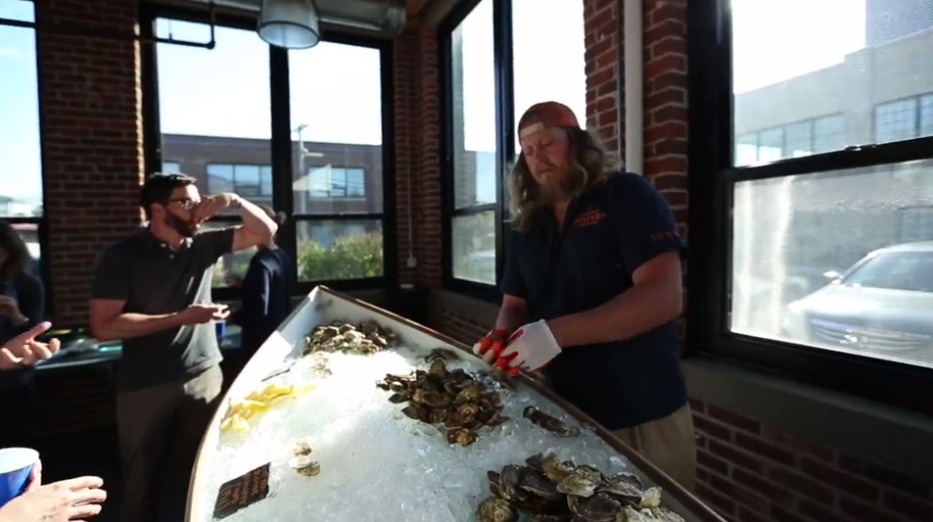 "I was really excited about the open raw bar, and pleased to discover how many friends of Wistia love oysters."
Joe Ringenberg, designer
"I had a blast getting to know people over multiple games of ping-pong at the Wistia office. I'm pretty mediocre at ping-pong, but the people I played with were so much fun to talk to! Rematch this year? You know who you are…"
Meryl Ayres, writer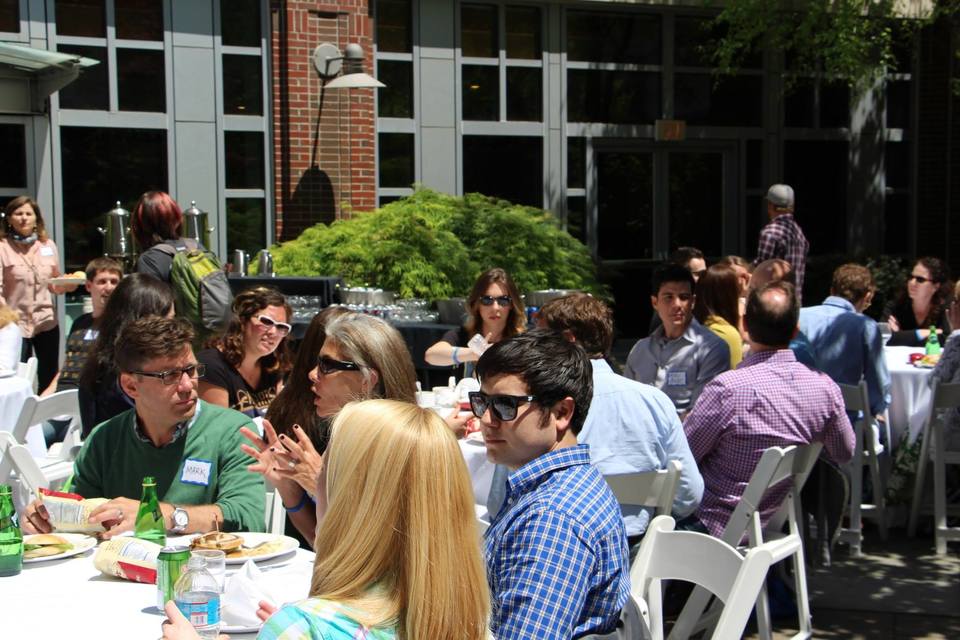 "Being inspired by people using video and Wistia in so many innovative ways that I had never even imagined. Like a guy who sells gemstones using Google Glass. And a Dartmouth professor who uses videos to have students learn in class at their own pace while watching what parts they're watching with Wistia and helping them individually when they get stuck. WHATTTT?!"
Brendan Schwartz, CTO & co-founder
"I enjoyed getting a face cake for
Kevin Knecht
's birthday, and watching him meet
Rand Fishkin
in person. That's the kind of magic only found at WistiaFest. In all seriousness, it was wonderful to discover that all our friends on Twitter and in the Community were even better friends in real life."
Elise Ramsay, community manager
---
As for me, I've loved staying in touch with attendees from last year and seeing the progress they've made with video. A few special shoutouts include Elise Price from FP Transitions, Ben Carmichael of Concord Academy, and Robert Lee of Sha La La La Productions.
And in case you're curious about what didn't work... it turns out that you should ask for permission from your building's landlord before you try to bring in 2 food trucks, a dunk tank, 500 gallons of water, and 1000 oysters. Ooops!
If you attended last year's WistiaFest, what did you like best? Any people you remember meeting, or anyone you've enjoyed staying in touch with since then?