Imagine if your entire company shared one email inbox. You would have to pore through a huge log to find your own conversations, and you'd have no semblance of privacy. We've found that the same thing can happen if you're working with tons of video across a big team. That's why we created segmentation.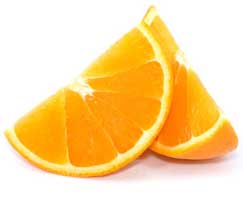 What is segmentation?
Segmentation allows you to segment projects and contacts by manager.  As video has become more widely used within organizations, segmentation has become increasingly important. In a segmented account, each manager only sees content that they've uploaded or that has been directly shared with them.
With segmentation, you can keep your projects in your own space, organized in your own way. That way, you don't have to feel like you're drinking from the fire hose. You don't have to wade through other people's projects and conversations, which makes things easier for you, since you probably have enough work of your own to worry about.
Who uses segmentation?
We've seen many uses of segmentation but there are two in particular that we wanted to highlight:
Ad agencies and video production. We've seen businesses adopt segmentation for client services and collaboration. Segmentation makes it easy for everyone in client services to work with their own clients without digging through an overflowing FTP server or relying on email. An agency's customers will want to be sure that the media created for them is private, and having separate managers allows for privacy between the manager and the customer.
Direct sales. Sales teams that use video in their sales process have adopted segmentation so that each rep can share content with his or her own prospects. For products that require longer sales cycles, prospects have to absorb media over long periods of time, through multiple conversations, which makes segmented organization key. Segmentation gives each sales rep an area within the company account where he or she can keep track of his or her own prospects' interests and stages in the sales cycle.
Ad agencies and enterprise selling aren't the only areas in which segmentation is a valuable tool. Any time that there is one account containing lots of content in that needs to be managed by more than one person, segmentation can be a great fit.
How can I get segmentation?
Segmented managers are now available to all customers on the Super Plan and above. Don't worry, you can have multiple managers on the lower plans, but they'll have access to everything.