Selling an experience with video can be a challenge: you don't have a physical product to film, and you want to pique your audience's interest without giving away the entire adventure. Determining what to shoot and how to execute production can be complicated, particularly when you're in the great outdoors!
Orange Torpedo Trips, a river rafting business in Merlin, Oregon, has created multiple videos for their website that successfully depict the experience they are selling.
Conveying the indescribable through video
In the summer of 2011, Orange Torpedo Trips hired Geoff Stewart to make 2-3 minute videos for each of the river trips, along with a more general video made up of the best footage captured throughout the summer.
Geoff explains, "For people who haven't experienced river running, it's difficult to communicate the experience in words. The goal was to portray the activity in a way that website text or verbal descriptions cannot. We wanted people to watch these videos and say, 'Hot damn! I need to get myself out there!'"
This video currently resides on their homepage, right above the fold:
"Since OTT was operating on a very limited budget for video production, it was really a one-man show," Geoff explained. "I'd film the trips, compress the footage in Compressor, pop it into Final Cut, edit it, find some stock music from Soundtrack's library or a stock music website, then record my angelic voice narrating the videos."
Currently, visitors on the OTT website can watch short highlight reels of almost any trip that the company offers. These videos capture adrenaline-filled moments of weaving through rapids, as well as relaxing scenes of families floating down lazy rivers. It seems that there's really something for everyone—not to mention the natural beauty featured in every shot.
Shooting video in the rapids
As you can imagine, trying to shoot compelling (and steady) videos of people paddling through rapids is no easy feat. Sure, the natural surroundings provide a stunning backdrop, but the lack of stability on the boats and the splashing water pose some unique challenges.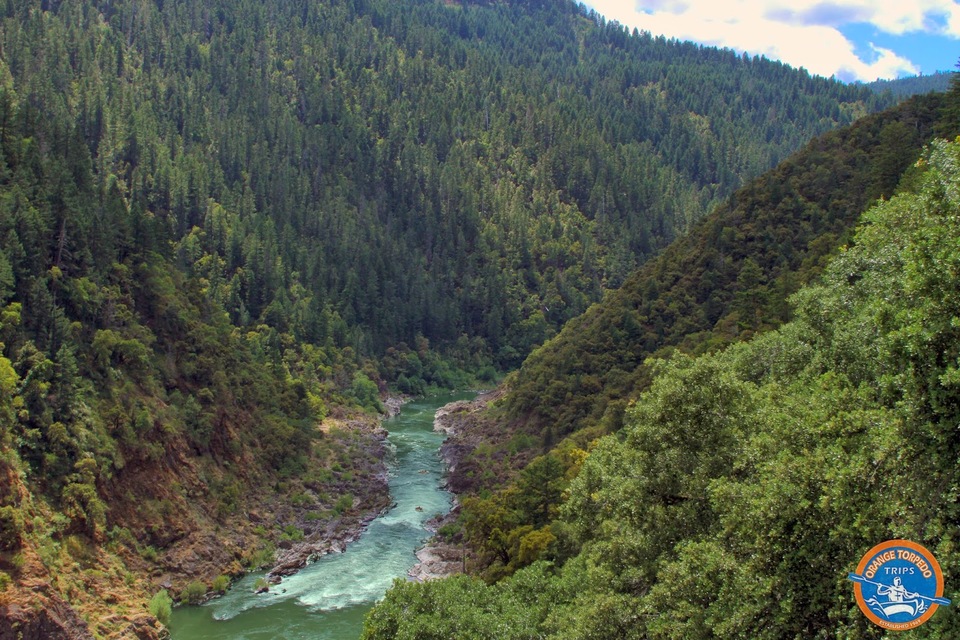 "You essentially have the choice of shooting from the bank or shooting from a raft. Both have their pros and cons," Geoff says. "In my opinion, filming from on the river is a stronger angle that brings the viewer into the experience, contrary to shooting from the shore where you are removed from the challenges your subjects are encountering."
Gear for the great outdoors
Geoff relies on "a dependable Pelican case (contrary to popular belief, they're not always waterproof), a nice zoom lens with image stabilization, and GoPros" to gather his footage.
"The GoPro is great because it allows you to turn a kayak into a filming vehicle, but in order to capture shots that really entice viewers, you need to get creative on your camera placement," Geoff adds.
"I owe all of the decent shots I've been able to obtain to the talented oarsman who broke their backs pulling me into a mid-rapid eddy or popped oars while running lines they normally wouldn't, but did to provide better shooting angles," Geoff notes. "I was affectionately nicknamed 'Dead Weight' while seated on my throne of stacked camping chairs and a cooler at the back of the raft."
It's this kind of resourceful innovation that makes all the difference for capturing dynamic shots, especially if you're on a tight budget.
Selling waves
Erik Weiseth, general manager at Orange Torpedo Trips, noted that booking for their trips went way up since they started using video on their website. "We're selling the waves, the sensory experience. You can write something beautiful, but it won't portray it like video," he explains.
Since we're mostly filming in an office setting here at Wistia, it was super cool to see how Orange Torpedo Trips captures a scenic, adrenaline-inducing experience with video. They've made the most of the medium to give visitors an accurate depiction of what a trip might be like.
Are there indescribable aspects of your business that you could convey with video? Have you used video to communicate an experience?