In the last couple of weeks we've been asked to send out photos of the team for some upcoming press articles. So we asked our good friend and photographer Laurence Vannicelli to take a few shots on his most recent trip through Boston. We were really happy with how the photos came out and I'm sure you'll be seeing more of them in the future.
For now we thought we'd share one with our "serious founders' faces." This shot was taken in the new MGH T-Stop on the red line.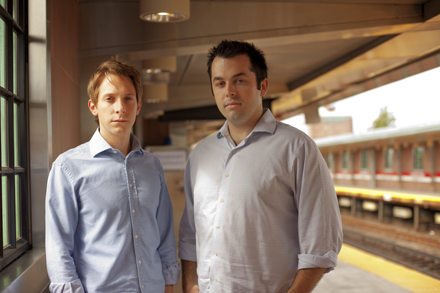 That's Brendan (@brendan) on the left and me/Chris (@csavage) on the right. Hopefully it brings a smile to your face on this Friday afternoon.