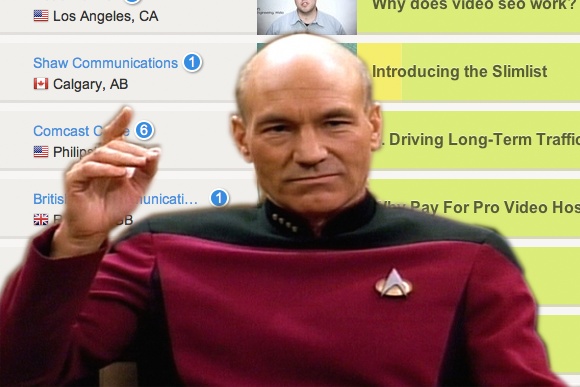 Today, we're really excited to announce the birth of a new family of features that have been in the works for quite some time. If you haven't viewed the feature page yet, you can learn more about the basics of Stats 2.0 there. Here, we want to explain the philosophy behind these new features, why things are set up as they are, and why it took time to make these new analytics part of Wistia.
When we started with video analytics, our first big feature was heatmaps. The earliest incarnation of heatmaps just showed whether a viewer had watched a certain part of a video or not -- an area was either green or white. Next came colorized heatmaps that displayed more layers of viewing information, with areas that were rewatched showing up as shades of yellow, orange, and red. People really liked this, and with the addition of engagement graphs to summarize this information on a video-by-video basis, we basically reached "Stats 1.0," the stats Wistia has been offering for some time now. Since then, we've made small tweaks based on user feedback, but many higher-level changes ended up in the big ol' bucket known as "Stats 2.0," and as that bucket became deeper, it became an increasingly daunting project to actually tackle. We've been gathering all of this information since the very beginning -- you can view your stats starting from the inception of your Wistia account -- but it was important to make sure those numbers made sense.
In the end, we're happy we waited until now to launch Stats 2.0. Instead of working blindly on adding features that just sounded good, we were able to base our decisions on tons of unique feedback and information that only we have to create not only the next generation of stats for Wistia, but also a whole new way of approaching video analytics in general.
Our biggest worry was losing the simplicity of the old Wistia stats. Stats 1.0 didn't offer an overwhelming amount of information, but what it did offer was carefully selected to be as powerful as possible while making it almost impossible for users to get lost. One of the biggest problems with all-encompassing stats tools like Google Analytics is their complicated nature -- in order to get exactly what you want, you have to put in a lot of effort, and while you'll eventually be able to view your data in the precise way you need it, there's a much higher learning curve. We wanted to put a lot more power into our stats without complicating the simple flow we were proud of. We wanted to focus on what's valuable so we wouldn't dilute what's really important with clutter.
One big way we've made stats easier to browse is that the stats area now mirrors the main area of the Wistia app, with project-level organization and project-level stats. We've also made several small changes to existing features to make them feel less cluttered. Hovering over certain areas, such as heatmaps, displays more information, but only when you want it, with everything contained in the rectangle. On graphs, axes are not labeled until mouseover.

Stats 2.0 is playful -- you can interact with almost any element of your stats and access deeper layers of the information you care about, but we worked hard to keep the interface intuitive. Another fun fact: we built our own graphing library for the Trends stacked area graph -- we've played with a lot of other libraries but we wanted this one to be suited perfectly to our unique task.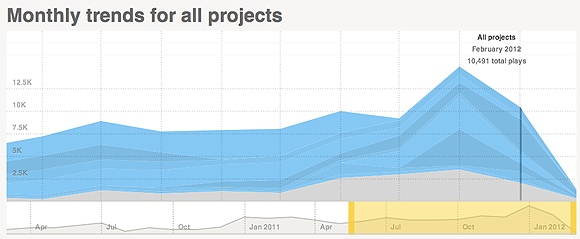 As always, it's important to us that an audience isn't just an amorphous blob. For some companies, the aggregate numbers are most important, and for others, every individual viewer counts. You've always been able to view heatmaps, but now, you can also track individual viewers across all of your videos. See who's the most active and identify who's been engaging the most with your video content.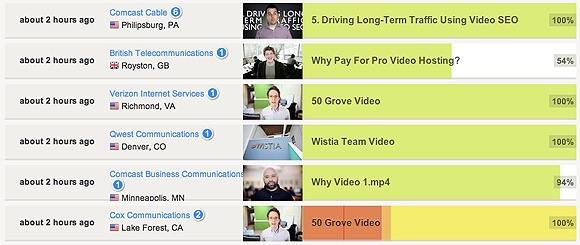 We hope you enjoy playing around with Stats 2.0! Or, you know, not playing and being really, really stoic and serious. Keep the feedback coming, we'd love to hear what you think!