This post is part of our Non Sequitur Fridays series, which will feature a different Wistian's take on a non-Wistia-related topic each week. It's like our "employee of the month" but less "of the month"-y. Dan Mills works on music and creative at Wistia. His last Non Sequitur was about Rhode Island.
Life at a tech startup might seem glamorous, but it isn't all just cold brew and standing desks. If you don't know what you're doing, people can get hurt. Or even worse... things could get boring. And nothing prepared me for #startuplife as much as my ten year stint at sleepaway camp.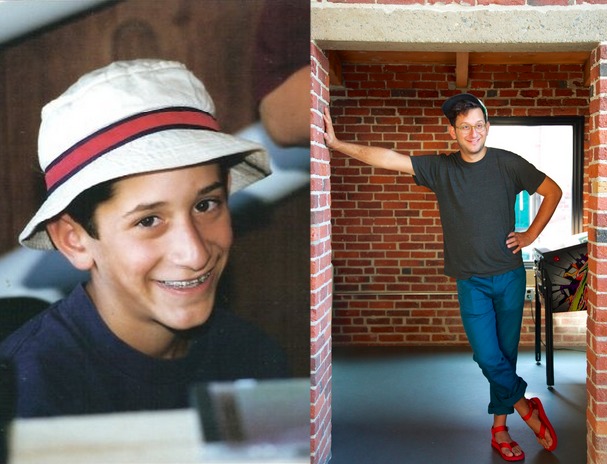 Now I may not have known it at the time, but I've been training for my job at Wistia since I was 11 years old—starting out as a pathetic little junior camper, and finishing as the legendary Senior Hill Division Leader (head counselor) by the age of 21.
Here are five ways YMCA Camp Fuller prepared me for my life at a tech startup.
1. Rallying the crowd
At camp, there is constant competition: boys vs. girls, junior vs. senior, sailing vs. windsurfing, pirates vs. navy, etc. And on an average day at camp, you'd probably scream and chant in support of one of these teams about 7-10 times.
"Down, Down, Down! Navy's going down!"
"CHICK-EN PATT-IES! (clap, clap, clap-clap-clap)"
"SENIOR HILL! (stomp stomp) SENIOR HILL! (stomp stomp)"
I always loved this part of camp. I like getting people excited, I like rallying the troops, and most of all, I like when things get really loud and crazy for no reason.
That hasn't changed one bit.
2. Writing and performing skits
My absolute favorite thing to do at camp was to write funny skits and songs for the "Council Fire", which was a weekly talent show. My camp friends and I used to make a lot of episodic material like "Z the Musical", the story of a zookeeper on a quest to find an undiscovered species… Or "the Camp Fuller Answering Machine", a weekly, pre-recorded satire piece of fake answering machine messages left to the camp, used mainly as a vehicle to poke fun at other counselors and current events.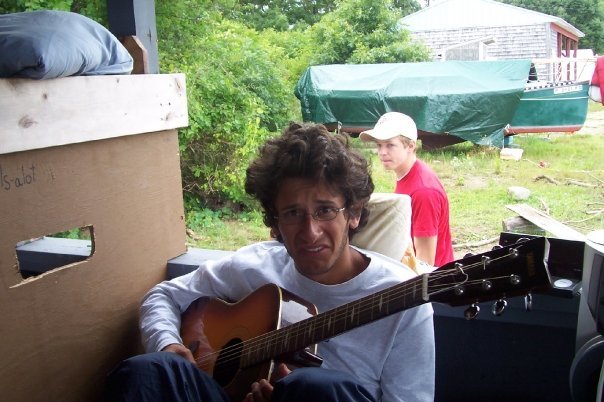 Writing songs, creative concepting, scripting, directing—all of my formal training for my life at Wistia was done at these Council Fires.
3. Wearing dirty clothes
Okay, this one's a bit of a stretch, but just bear with me. At camp, you only get to do laundry about once every two weeks. And since I take the train to Wistia twice a month from my home in New York City, I still have to pack wisely.
Here's how I get it done: socks, underwear, and t-shirts are the only things I really care about being clean. I'll always wear jeans and a light jacket/hoodie on the train, and pack an extra of each in case of spill or stank. One pair of versatile shoes and a hat, and you're ready for camp. I mean work.
4. Solving issues with a rope
We use a group chat tool called HipChat (great application) to communicate in the office. There was a brief period when Slack (another great application) was becoming popular as well. However, it's imperative at Wistia that no matter which chat service we use, that we're all on the same one. The Slack/HipChat debate of 2014 got a little out of hand, but it basically came down to a matter of personal preference, and we were split down the middle. From my years of formal training at Camp, I knew there was only one was to solve this issue: Tug of War.
5. There's no such thing as a bad idea
This is probably the biggest one. Not to get too corny, but camp was an incredibly supportive environment. In the awkward years of life that are often filled with rampant self-consciousness, camp was a safe haven, where you could take risks, fail, and learn. And if things ever went really well and got to your head, your counselors were right there to knock you down a few pegs when you needed it.
I think camp was one of the places I learned that every little thing you do or try doesn't have to represent you. When you become too attached to any idea that crops up in your head, you go through so much unnecessary struggle.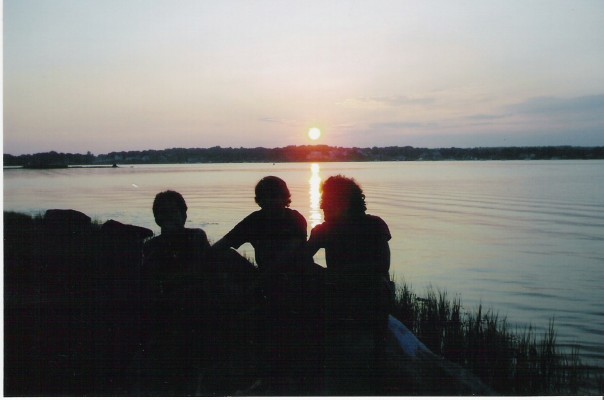 For me, working as a creative at a fast-changing tech startup like Wistia has often meant just trusting a gut feeling, and rolling with it. We work on a lot of content, and sometimes ideas go well, sometimes just "eh," and other times we miss the mark entirely. If I emotionally rode that wave, this whole thing would be pretty manic. Lucky for me, I'm an expert canoeist.