Here at Wistia, we like to give away the occasional t-shirt emblazoned with our company logo. A few weeks back, we ordered customized American Apparel shirts from uberprints. When our shirts arrived, we were psyched (especially Amanda, who got to fold the shirts), but we did notice one small imperfection. Our logo looks like this:

But on the t-shirts, the bottom swoop crossed over the upper swoop. It instead looked like this: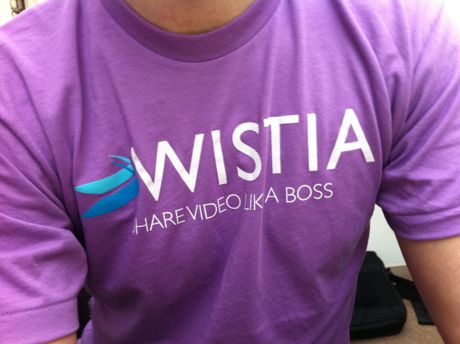 It was barely noticeable, so we didn't think too much of it, but we decided to shoot an email over to uberprints to let them know about the mistake. Within ten minutes, uberprints emailed us back. To our amazement and joy, they offered us an entire new shipment of our order with the tiny mistake corrected.
The clever folks at uberprints knew that we could probably still use the old shipment, so they even offered to send us the new shirts in different colors. We told them that we were fine with the old colors, but we accepted their generous offer to send us another shipment of shirts. The new, perfect shirts arrived at the office a few days ago. Just when we were starting to think that customer service was about as mythical as a dragon, uberprints breathed some fire to burn away our doubts.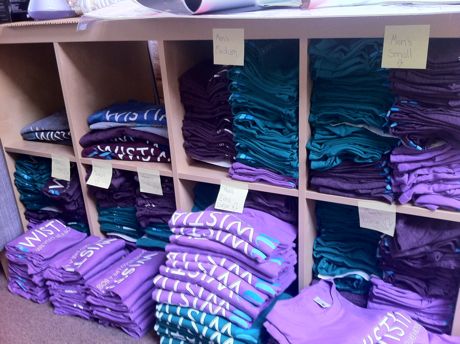 P.S. Want one of these hot new Wistia tees? The first 20 people to signup here will get a t-shirt! Update: We're all filled up for now. Don't worry, as you can see from the photo above we'll be giving away more shirts soon.