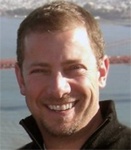 Spencer Forman is the self-proclaimed "evil genius" behind LabSecrets, a software development and consulting company that produces turnkey social networking and monetization solutions for entrepreneurs. Their passion lies with providing incredible software, practical advice, and hands-on solutions for other entrepreneurs who may be struggling with the mechanics of how to turn their online business dreams into reality.
Video is a perfect medium for conveying your holiday greetings. Video is fun, it's personal, and it doesn't have to feel attached to a particular marketing message.
The holidays shouldn't necessarily be about selling something -- they should be about giving thanks to the people who've helped you out along the way. New Relic's holiday video from this year is a great example: the message is fairly universal and the video is a fun pop culture reference, rather than being too in-your-face. It's something you'd choose to watch for amusement and warm feelings (with a brainy twist), rather than something you'd watch for information or persuasion. It's also significant that this video is on a nice, clean page -- it feels more genuine this way, unencumbered by competing messages begging for your attention.
As the famous architect Ludwig Mies van der Rohe said… "less is more." That can be true for communicating a nice message to your friends or customers this holiday season. At LabSecrets, we specialize in providing turnkey solutions for entrepreneurs and small businesses. This year we've had a number of requests for a super-simple way to post and share a video with just enough style to look professional, but without the cost or complexity of launching a full website.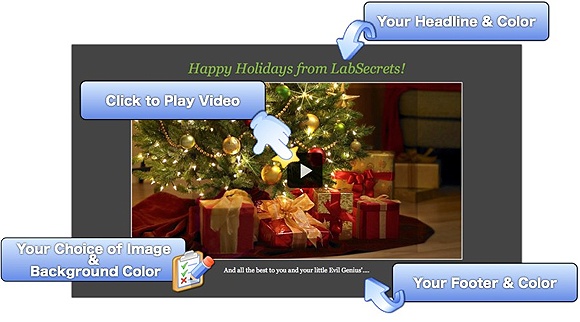 If you don't have time yourself to build a landing page for your holiday video, LabVideoPage is a service that LabSecret has created to help! With just a few clicks, one can select from any of ten different holiday backgrounds, write a custom headline and footer message, and select the background and font colors.
The cost is $99 and the video will remain hosted through the entire holiday season. If you order now, we guarantee your video page will be ready within 24 hours from the time of payment or your money back!