We're super excited to welcome Casey Henry to the Wistia team! He's bringing a ton of experience in marketing and analytics that we're stoked to learn from, but perhaps more importantly, he's already demonstrated his ability to deliver a healthy dose of daily sass.
Read on to watch Casey's first Wistia video and learn more about his background, why he is neither a cat nor a dog person, his Coke addiction, and his favorite places in and out of the U.S.
What's most exciting to you about joining the Wistia marketing team?
First, I'm excited to increase the average height of Wistians, though it does lead to some awkward situations in the studio.
Second, I'm thrilled to be joining a team that is doing really great stuff. For a long time, I've admired what Wistia has been doing, from the content to the product, and it feels great to now be a part of it. I'm most excited to improve my knowledge on how video production works and how marketers can use it to help their marketing efforts.
What have you been up to in the last year?
Before joining Wistia, I was working at Moz, which makes some amazing inbound marketing software. My time there was spent leading part of the engineering team that was responsible for Moz's marketing site, blog, payment system, and a handful of other services. The team I left behind is an amazing group of people who are going to do great things, and I can't wait to see what they accomplish.
When not working, my wife, daughter, and I were out exploring the Pacific Northwest. We love taking day trips for hikes or just exploring new places. Let me know if you have any great places to explore in the great Northeast.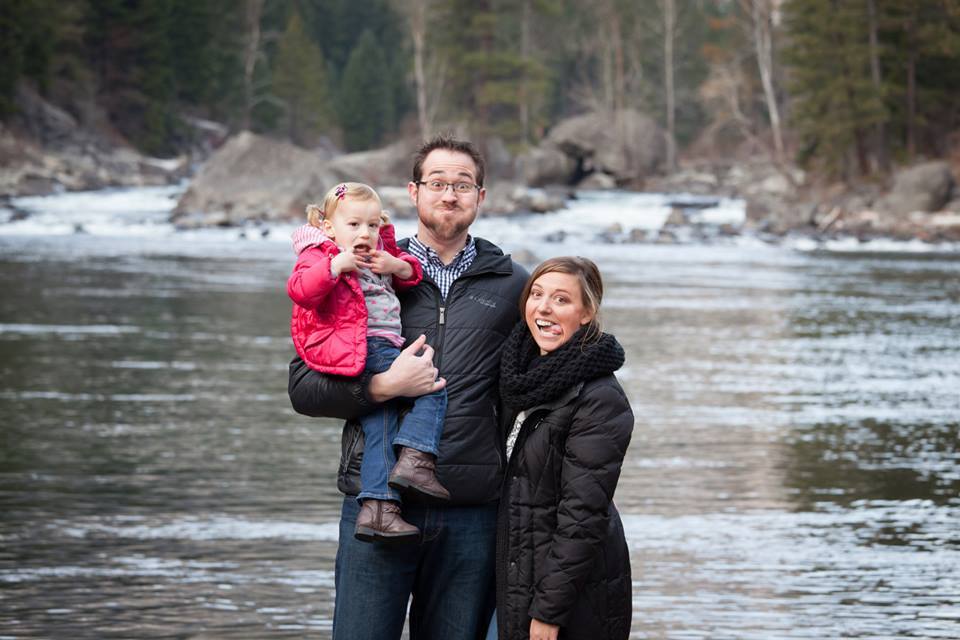 Are you a dog person or a cat person? Why?
I'm more of a fish person. Any animal that isn't going to eventually be able to take care of itself, is not for me. I think it's a combination of smelly dogs and cats, along with the fur that ends up everywhere that makes me not like animals. Plus you can't just pack them up and go on vacation somewhere without a bunch of planning.
What's the best place you've ever been?
I was privileged enough to go to Machu Picchu for a conference during my time working at Moz. The event of traveling and seeing Machu Picchu for the first time was something I don't think I'll ever forget. It really makes you realize how amazing this world is, and left me wanting to see more of it. Luckily, I promised my wife, who was at home and pregnant, that I would would take her to see it.
Within the United States, I'd have to say it's Glacier National Park. The Going-to-the-Sun Road is one of the most amazing roads to travel on, with views in every direction that will take your breath away. If you do end up going, make sure you get out of your car and do some hiking! My favorite trail was "Highline Trail"; it starts off on a small path on top of a cliff a few hundred feet above the road. Make sure you hold onto the chain hooked to the wall for safety!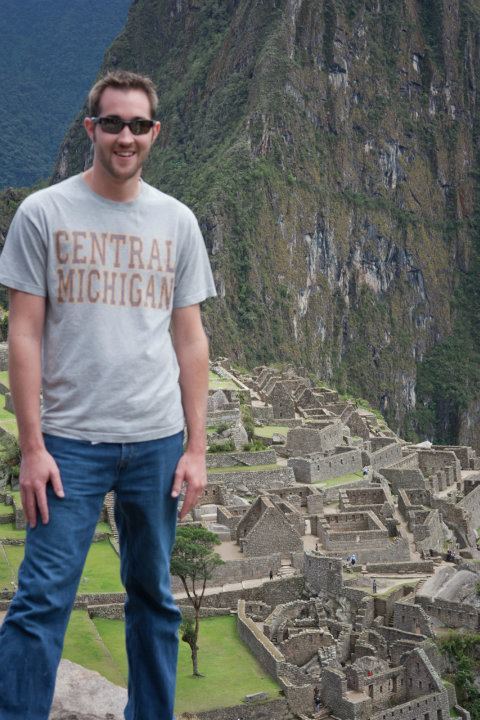 Me at Machu Picchu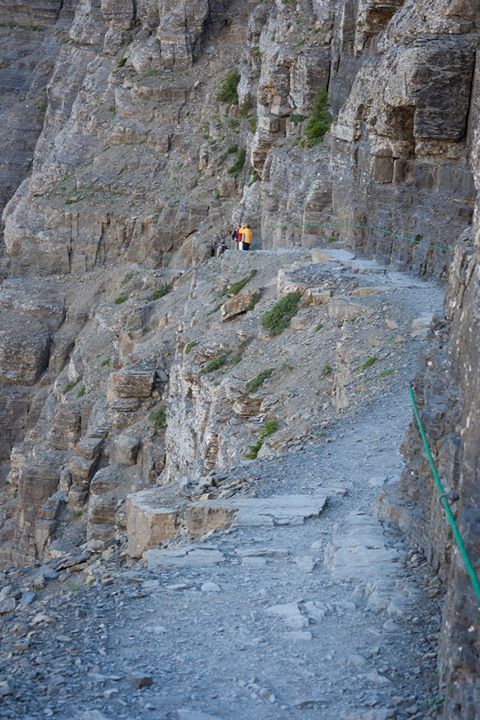 Highline Trail
A close second is Mt. Saint Helens, which I climbed with some friends, Cyrus and Aaron. During most of the climb, we were covered with clouds, but for a few minutes we got a chance to see some amazing sites. I'm hoping to get back out there and climb it again, hopefully with clear skies. You can read about our whole climb on my blog.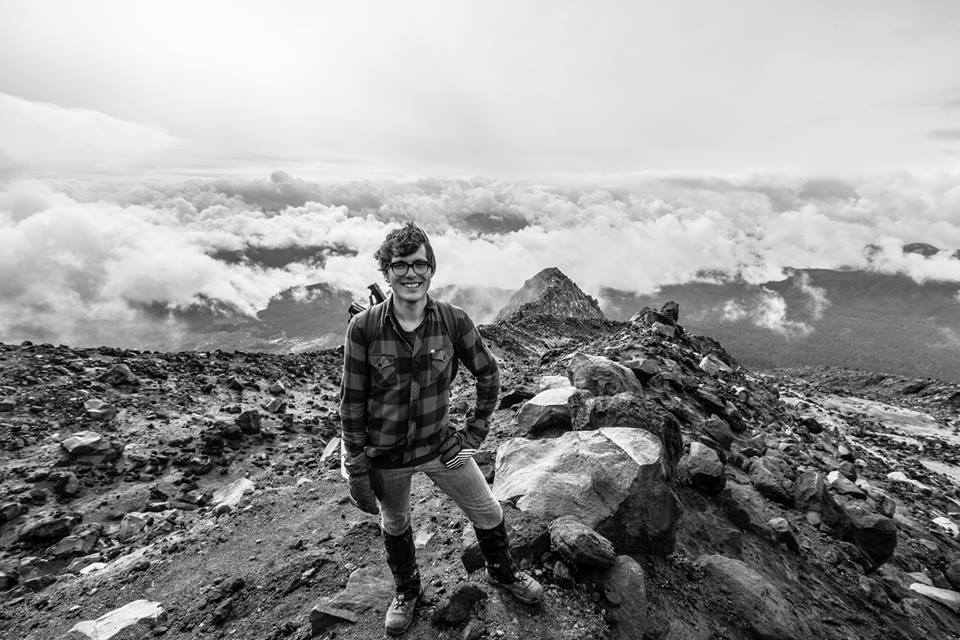 Aaron climbing Mt. Saint Helens
What's your favorite liquid?
Coke. I'm not sure what it is, but I can drink it all day long, even though I know it is not good for me. You can often tell what kind of day I'm having by the number of empty Coke cans on my desk. Recently, I've been trying to keep my Coke intake to less than 2 cans a day while at work. Only time will tell if I can reduce my need for that sweet caffeinated beverage...
Show and tell: share a video that you like!
What's a song you're loving right now?
Ben - "Say You'll Be There"