We're super excited to welcome Danielle Bushrow to the Wistia design team! We did a little interview to get to know Danielle better - read on to learn about how she became interested in design, hear about what she was doing before joining us, and watch a German Shepherd eating peanut butter.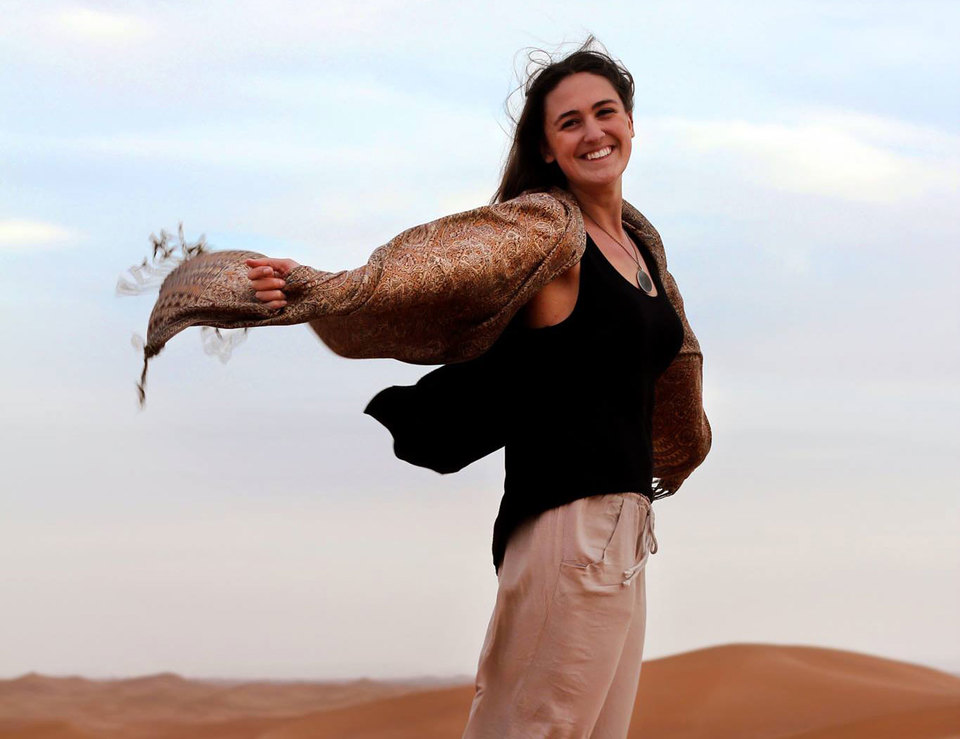 How did you first become interested in design?
Ever since I was in elementary school, I remember loving things like taking pictures on my parents' camera, scrapbooking, and filling my driveway with chalk drawings.
But I never thought of myself as the artsy type like the kids who were really good at drawing, plus, by high school graduation, I had decided that I wanted to be a math teacher. I did a semester of college on this track before realizing I just wasn't passionate about it. I scoured the degree options, and after bouncing between a few, landed in design and never looked back. I wanted to design all the things, all the time - it just felt right.
What were you up to a year ago?
A year ago I was in my second-to-last semester at Virginia Tech. I was trying to balance soaking up my last spring in the mountains of southwest Virginia with applying to internships and daydreaming about my post-December-graduation future - a big city, fun workplace, wonderfully unusual people, and this adorable office pup that, come to think of it, looked a lot like Lenny. :)

Are you a dog person or a cat person? Why?
I've always been a dog person, since I always had dogs growing up. Besides, I'm too needy of a pet owner to have anything that won't cuddle on command or at least tolerate constant smothering. The exception has always been stray cats - it's honestly a miracle I haven't contracted rabies by now. Now that I'm in a small, city apartment, I'm in the market for a lovable puppy spirit trapped in a feral, preferably goofy-looking, kitten's body - everybody wins!
What's the best place you've ever been?
Essaouira, Morocco. The white-washed buildings, blue shutters, waves crashing on rocks, rooftop cafés, seagulls circling, ocean breeze, fish markets, and colorful wooden boats totally hooked the beach bum in me. Morocco was my most recent - and, really, first - trip, though, so I'll probably come back from every future trip saying it's the best place ever. I'm easily awed, and pretty happy for that.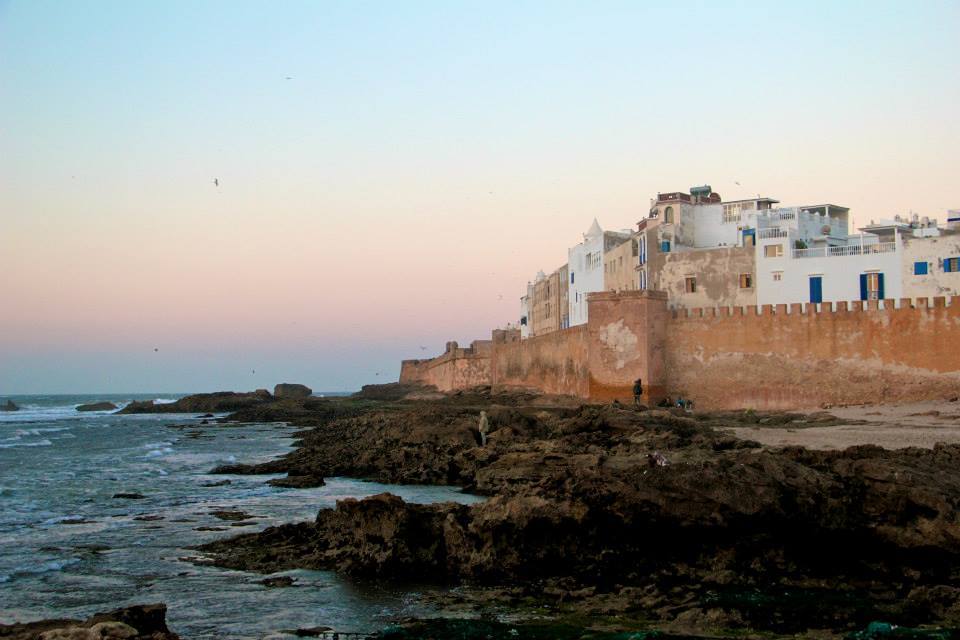 What's your favorite liquid?
My favorite liquid is coffee. No cream, no sugar, just the good stuff. Sometimes, the reason I'm excited to go to sleep at night is because I know I can have coffee when I wake up in the morning - it's bad. Runners-up would be OJ or a nice 'n' hoppy IPA.
Show and tell: share a video that you like!
Most videos I love fall into one of two categories: stupidly funny or inspirational (read: usually cheesy). Here's one of each:
German Shepherd Eating Peanut Butter (the guy's laughing totally makes it):
The Chain of Kindness:
What's a song you're loving right now?
My favorite song right now is "New Slang" by The Shins. It's calming, but still moves along. I play it in the morning while I'm eating breakfast, and can repeat it a million times while I'm working because it's smooth and subtle. I'm also loving Childish Gambino's because the internet album for all of the exact opposite reasons.