We're super excited to welcome Jonathan Turnbull-Reilly to the Wistia engineering team, and to Cambridge from Denver! Read on to learn more about how he learned to code, dog-like cats, St. Louis's adult playground of a museum, and a song that might become your new summer jam.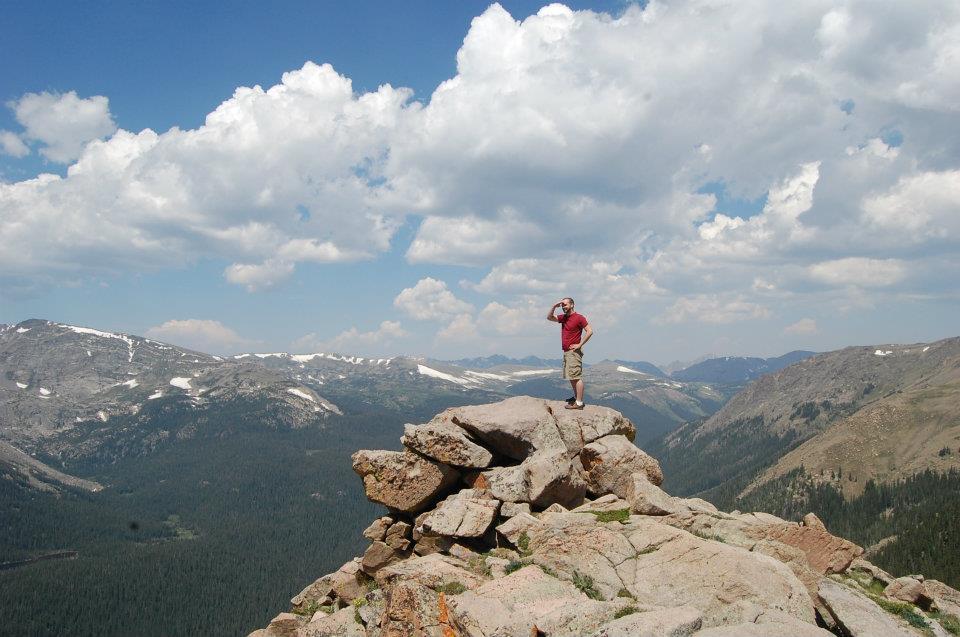 What's most exciting to you about being an engineer?
Learning from the pros here at Wistia. Wistia's engineering team has some seriously talented people on it, and I'm really pumped to learn everything I can from them.
What have you been up to in the last year?
A huge portion of my last year was devoted to learning how to code - which was really exciting for me, but probably looked to my friends like I was locking myself away in a room all the time (to my wife, it just looked like I was yelling at my computer a lot). It's been a really fun ride that has introduced me to a ton of great people across the country. I spent last fall in San Francisco with Dev Bootcamp, a sort of accelerator for people learning to program. I made a ton of new friends, slept very little, and learned more in a 9-week period than I ever thought possible.
Outside of that, I moved from Denver to Boston a couple weeks ago! I went to college out here, so I've been enjoying reconnecting with old friends and exploring my favorite city again.
Are you a dog person or a cat person? Why?
I've always been a dog person. If I had my way, it would be an Irish Wolfhound, if only because they are the largest breed I can think of. That said, I've been swayed by cats with dog-like qualities before.
What's the best place you've ever been?
I don't think I can decide on the best place I've been, so I'll just offer the most recent: the City Museum in St. Louis. There's some debate on whether it counts as a museum, but basically, imagine the biggest, weirdest (and possibly the most dangerous, the most questionably legal) playground you can, and then imagine building that out of the industrial detritus of rustbelt plants around the midwest - and you'll come pretty close to the City Museum. I'm a pretty bad photographer, but here are a couple of pictures.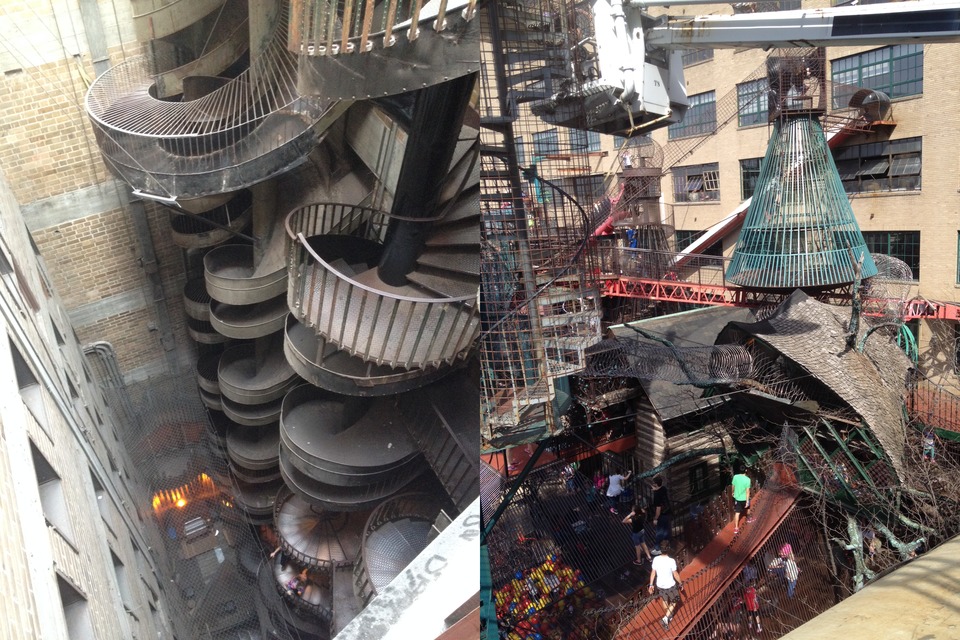 The first one is a 10-story slide repurposed from a shoe factory. The second is a view from inside some sort of rebar structure on the outside. But really, it's worth looking up for yourself.
What's your favorite liquid?
Glass. Ideally, filled with Ardbeg or another decent scotch.
Show & Tell: Share a video that you like!
This one is old, but it never stops being funny for me:
What's a song you're loving right now?
"Love Never Felt So Good" by Michael Jackson & Justin Timberlake: